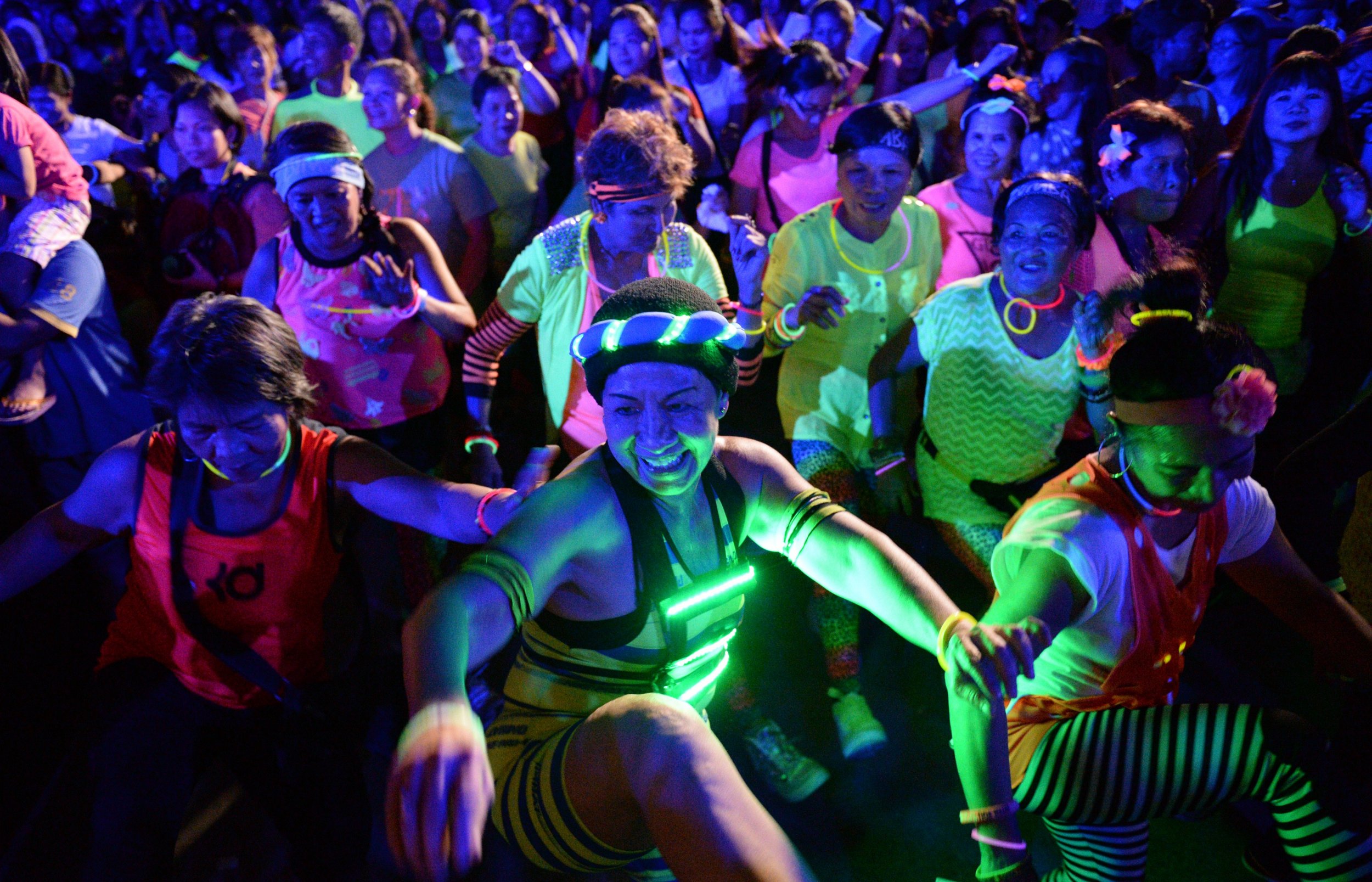 Earlier this month Iran's government banned Zumba, the popular exercise dance class, leaving Iranian health nuts livid with a religious elite that appears increasingly out-of-touch with the Islamic Republic's growing middle classes.
The head of the Sports for All Federation, which promotes healthy lifestyles in the country, said the Latin American-inspired activity was contrary to Islamic values.
"In light of activities such as Zumba, performing rhythmic movements or dancing in any form is not legal in any shape or title and the prohibition of movements such as this is requested," Ali Majdara wrote in a public letter to the Ministry of Youth Affairs.
This elite has embarked on the banning of several everyday activities to prevent what its members believe to be sinful. Here's what else the country's authorities have outlawed in the first half of 2017.
Debates
The country's electoral commission in April banned live debates in the build-up to the presidential election, in which moderate President Hassan Rouhani won a second term. It said debates would be broadcast pre-recorded and it gave candidates guidelines, telling them not to "blacken the image of the country." Rouhani and other candidates criticized the move.
Billiards and chess players
Iranian sports authorities banned five female billiards players from playing the game both at home and abroad for a year in March. The Iranian Billiards and Bowling Federation said the women had violated "Islamic principles" on a visit to the China Open, but did not elaborate.
Iran forces women who participate in sport to wear Islamic clothing, such as a hijab, at all times.
In February, the Iranian National Chess Team banned an 18-year-old woman from participating for the national team and in domestic chess tournaments after she declined to wear a headscarf at a tournament in Gibraltar. Another player, Nazi Paikidze, also didn't play at the World Chess Championship in February as she refused to wear a hijab. She said she would not "submit to forms of oppression designed specifically for women."
Read more: Women in Iran wear white on Wednesdays to challenge compulsory hijab
American wrestlers
In response to the Trump travel ban imposed in February, Iran said it would bar the U.S. wrestling team from the Freestyle World Cup in the western city of Kermanshah, held in the same month. The move was only brief, however, after a U.S. court suspended Trump's ban order. Days after announcing the ban on Washington's team, Iranian Foreign Minister Javad Zarif said the country would provide visas for them to compete.
Women marathon runners
As hundreds of runners took part in Tehran's first marathon, one thing stood out: there were no women. Authorities ruled that women could only run 10 kilometers in a closed stadium with no male spectators. There are no laws that forbid men and women running together in Iran, but the country's Sports Minister has ruled out mixed competitions.
Instagram's live video feature
In April, Iran's judiciary ordered the ban of the live video feature of photo-sharing app Instagram, according to the Center for Human Rights in Iran. There are strict punishments for social media posts the Iranian elite deems to be opposed to Islamic ideals, and all platforms are heavily-censored.
Live video was used by supporters of parties and candidates ahead of the 2017 election to bypass heavily-censored state media coverage. It is no coincidence that the ban on Instagram's live video function came just three weeks before the election.
Like its Sunni regional rival Saudi Arabia, which continues to forbid women to drive cars and whose clerics have made headlines for banning everything from Pokemon to snowmen, Iran's religious authorities are fond of edicts that target perceived Western habits.