What Johnny Depp's First TikTok Reveals About Next Career Steps
Given the deluge of pro-Johnny Depp posts that flooded TikTok over the duration of his defamation trial against Amber Heard, it seemed only fitting that he joined the social media platform following his court victory.
The Hollywood actor, 58, has pulled in more than 7.5 million followers since launching a verified account on the video-sharing platform, where posts supporting him have been seen as instrumental in winning public favor during his court battle.
Of course, fans waited with bated breath for the Pirates of the Caribbean star's first post, which was delivered on Tuesday in all its 30-second glory—and was aptly dedicated to his army of dedicated supporters.
With a reggae instrumental providing a soundtrack, Depp shared footage of himself waving from an SUV at placard-bearing fans during the six weeks he was shuttled to and from Virginia's Fairfax County Circuit Court for his televised trial.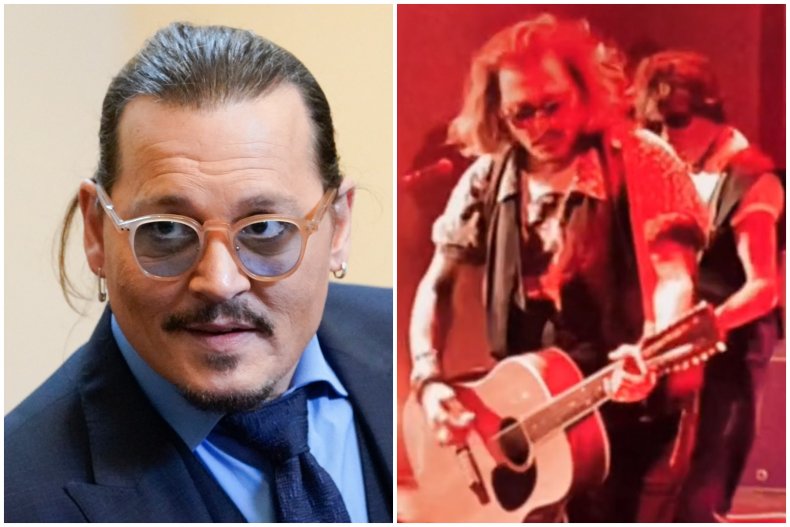 His video then switched gears to show his post-trial life, which has largely involved him performing alongside British guitarist Jeff Beck in various towns and cities across the U.K.—a tour he embarked on days before the trial verdict was delivered.
The Kentucky native appeared to be in his element as he played his guitar during various performances, one of which showed an applauding crowd of fans.
"To all of my most treasured, loyal and unwavering supporters," Depp wrote in an accompanying caption. "We've been everywhere together, we have seen everything together. We have walked the same road together.
"We did the right thing together, all because you cared. And now, we will all move forward together. You are, as always, my employers and once again I am whittled down to no way to say thank you, other than just by saying thank you. So, thank you. My love & respect, JD."
The video, which can be seen in full at the top of this article, has been viewed more than 13 million times in the hours since its unveiling.
With the focus of Depp's TikTok post focusing on the star's musical endeavors, it would seem to be an indicator of the current direction of his career, which he claimed was left in tatters after his ex-wife Heard wrote a 2018 op-ed for The Washington Post, in which she said that she was a domestic abuse survivor.
Depp launched a $50 million lawsuit against Heard, who didn't name the actor in the article, though his lawyers argued that it was obvious she was referring to him.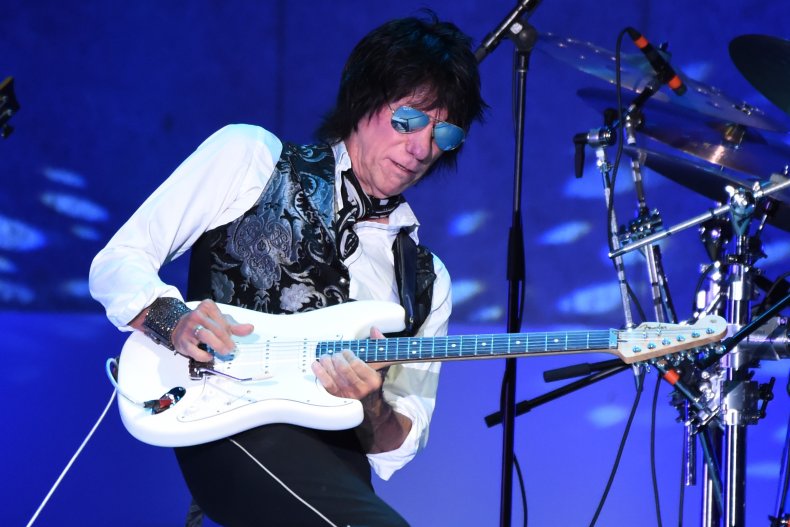 Throughout the trial, both stars leveled a host of accusations at one another, including allegations of domestic abuse. Both have denied the claims.
The jury largely sided with Depp, awarding him $10 million in compensatory damages and $5 million in punitive damages on June 1. The judge adjusted the punitive damages to $350,000, as Virginia law limits punitive damages.
Heard, who had countersued for $100 million for nuisance, was awarded $2 million in compensatory damages by the jury.
In his post-verdict statement, Depp said he was looking forward to "a new chapter," which would appear to include a continuation of his music career.
While performing onstage alongside Beck in Gateshead in the northeast of England, it was announced that they had already recorded a new album together.
"I met this guy five years ago and we've never stopped laughing since," Beck told the crowd of Depp. "We actually made an album. I don't know how it happened. It will be out in July."
Depp and Beck have previously collaborated on a number of songs, and have been performing them as part of their U.K. tour. They released their song "Isolation," a John Lennon cover which features Depp on vocals, in April 2020.
No mention of the trial or its result was made by Depp during the performance, which was his first since the jury announced their verdict, but Beck seemed to reference it by saying "What a result," according to the BBC.
Depp has joined Beck for a number of shows across England, though it's not clear how long Depp will tour with Beck. Later this month, Beck is beginning his tour of Scandinavian countries.
Neither party has announced an official release date or title for the upcoming album. Beck's announcement that the album exists and will be unveiled in July is the only mention of it so far.