What Has Kelly McGillis Said About Not Returning to 'Top Gun: Maverick'?
Top Gun: Maverick sees Tom Cruise take to the skies once again as Captain Pete "Maverick" Mitchell, but he won't be joined by many familiar faces.
Cruise's Maverick may have one-time rival Tom "Iceman" Kazansky (Val Kilmer) by his side, but that's about it in terms of characters who appeared in the original Top Gun.
One actor who is certainly not returning for the sequel is Kelly McGillis, who portrayed Maverick's love interest Charlie Blackwood in the 80s classic.
Instead, Cruise's pilot will be romantically involved with a woman from his past named Penny Benjamin, portrayed by Jennifer Connelly.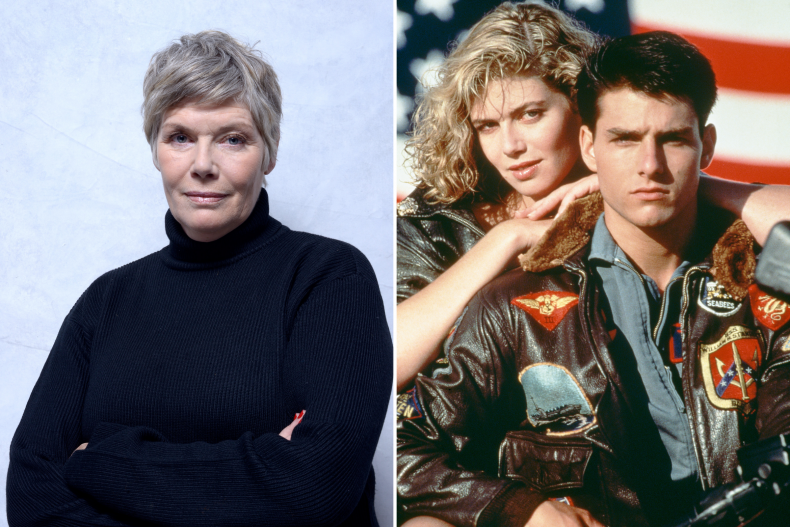 What Has Kelly McGillis Said About Not Returning to Top Gun: Maverick?
McGillis has been outspoken about the reasons behind her absence from the Top Gun sequel, saying in 2019 it was a result of her being "old," "fat," and looking "age-appropriate."
Per The Telegraph, the 64-year-old actor said: "They did not [get in touch] and nor do I think they would ever.
"I mean, I'm old and I'm fat and I look age-appropriate for what my age is. And that is not what that whole scene is about!
"But, to me, I'd much rather feel absolutely secure in my skin and who and what I am at my age as opposed to placing a value on all that other stuff."
Since her appearance in Top Gun, McGillis has stepped back from acting full-time. She told Entertainment Tonight in July 2019: "I think just my priorities in life changed. It wasn't like a major decision that I made to leave, it was just that other things became more important.
"It was very challenging for me to have any kind of sense of self or self-identity or real self-worth other than what I did for a living.
"And it just—it didn't become a priority; what became the priority initially was raising my girls and being the best sober parent I could be."
McGillis added that she was "so glad" that Connelly was given the chance to appear in Top Gun: Maverick.
Director Joseph Kosinski has also explained that he never intended on asking the original female cast members back, which included Meg Ryan, who played Nick "Goose" Bradshaw's wife Carole.
In an interview with Insider, the filmmaker said: "Those weren't stories that we were throwing around. I didn't want every storyline to always be looking backwards. It was important to introduce some new characters."
Top Gun: Maverick is out in theaters on Friday, May 27.