What Killed Michael Hernandez? Autopsy of Florida Man Who Murdered Classmate Released
In 2008, Florida native Michael Hernandez was sentenced to life in prison for brutally stabbing a classmate to death in 2004, when they were both 14. This past April, he died in prison at age 31, a little over a decade into his sentence.
Now, the District IV Medical Examiner's Office in Jacksonville has revealed the convicted murderer's cause of death: "cardiac dysrhythmia attributed to morbid obesity," according to Local10.com. Hernandez had been serving his sentence at the Columbia Correctional Institute near the city when he died on April 29. No other details about his death, such as the conditions that led to his physical state prior to death, are available at this time.
The family of Hernandez's victim, Jamie Gough, was informed of the killer's passing earlier this year. Despite how his actions hurt them, they said that they had not wished to see him die or get hurt.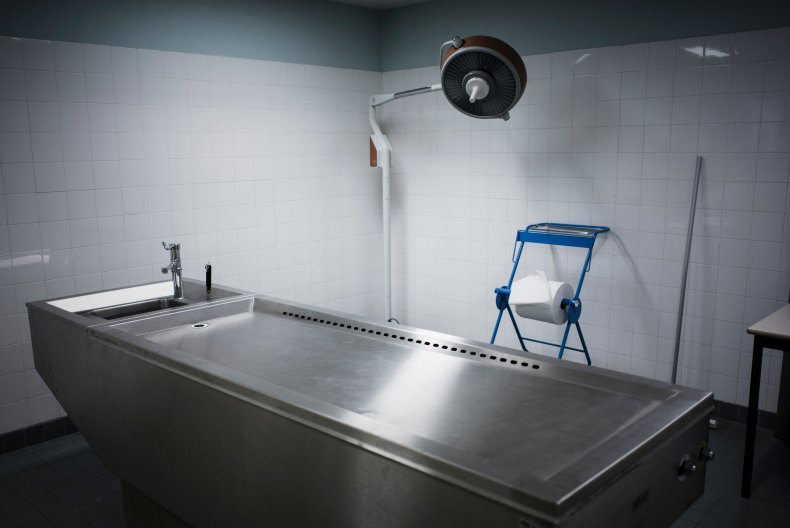 "That was very shocking for us," Jorge Gough said. "We were not expecting that at all. We've been hurt. We don't want to see anyone die or hurt like that. Even though we went through what we went through, we were not happy to hear that Michael Hernandez was dead in jail."
Hernandez and Gough were students at Southwood Middle School in Palmetto Bay, Florida, at the time of the incident. Hernandez lured Gough into a bathroom where he stabbed his classmate with a knife over 40 times and slit his throat. He later told police that he went to class afterward with the knife stowed in a "hidden compartment" of his backpack.
Four years later, he was found guilty of first-degree murder and given a life sentence. Following a 2016 Supreme Court ruling that banned life sentences for minors, Hernandez's case was successfully retried and he was sent back to prison, where he remained until his death this year. During this time, his interest in macabre subjects like serial killers was brought to light.
"I couldn't stop crying, it was very sad," Maria Gough, the mother of Jamie, said to Local10.com after Hernandez's death. "I have hope in my mind, my heart, that I'm gonna see him [her son] one day and that's my strength."
"I have always felt that Michael Hernandez's family were also Michael's victims," Katherine Fernandez Rundle, state attorney for Miami-Dade County, said after his passing. "Upon his conviction, Michael Hernandez's family was also scarred by Michael's actions. My sympathies to both families."