What Lady Mary Did Next: Michelle Dockery on New Show 'Good Behavior' and Life After 'Downton Abbey'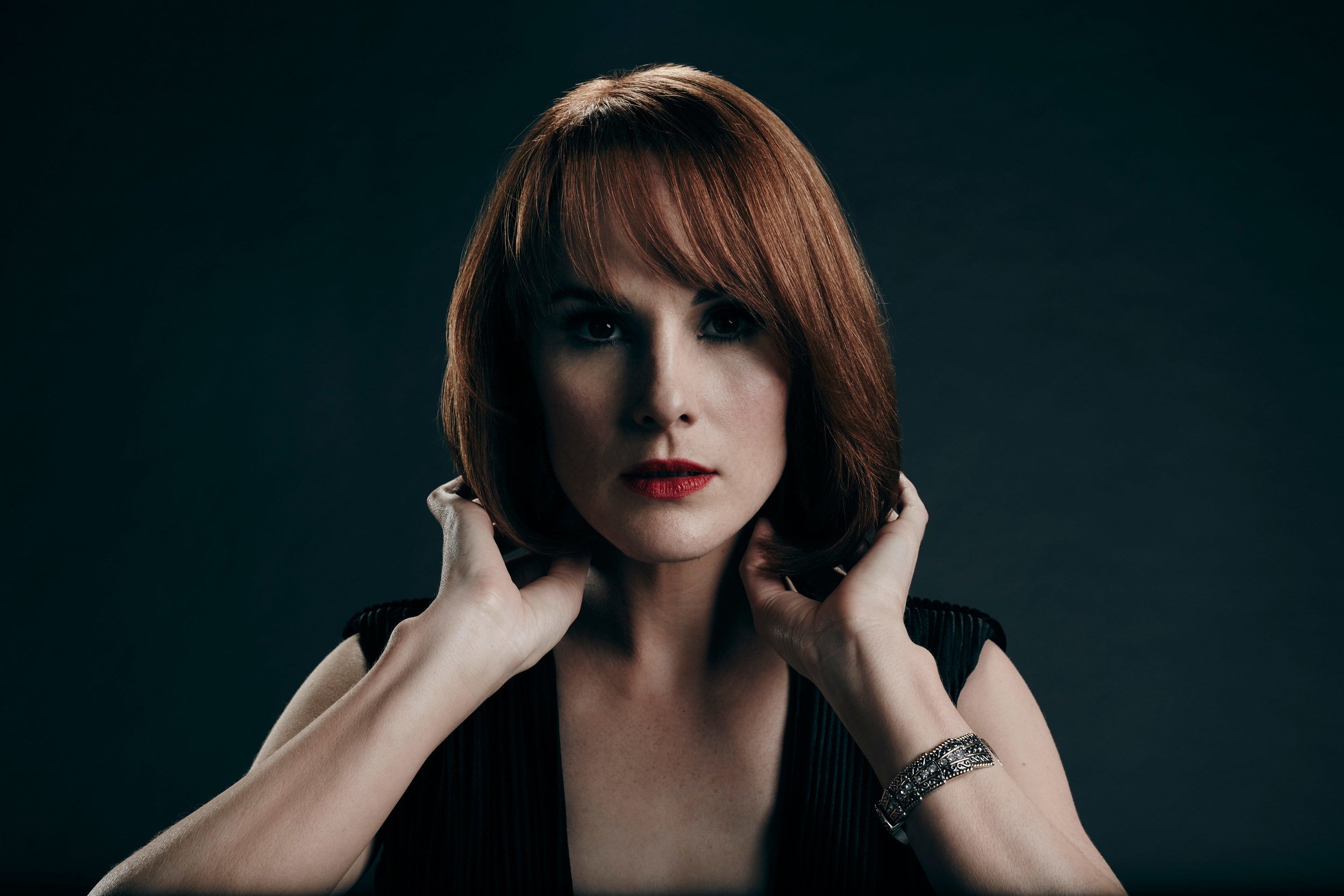 Early in the pilot episode of Good Behavior, the new TNT drama based on three novellas by Wayward Pines author Blake Crouch, we meet drug-addled, down-on-her-luck Letty. She is up to her Marigold-clad elbows in the depths of a filthy toilet. Letty is played by Michelle Dockery, best known for her starring role in Downton Abbey. The inference is clear: Lady Mary Crawley this is not.
In her first major role since Downton concluded its six-season run in 2015, Dockery has moved as far away from Lady Mary, and as far from the English countryside, as one possibly can. In Good Behavior, filmed in North Carolina, she plays a junkie confidence trickster recently released from prison who just can't overcome the thrill of robbing the rich. With a hint of Gone Girl-ish noir mixed with the dangerous seduction of the first half of Fatal Attraction—before Glenn Close boiled the bunny—the series moves at breakneck speed and, a few episodes in, is highly addictive. One minute Dockery is sporting a blonde wig and charming Argentine assassin Javier, played by the brooding Juan Diego Botto, as a southern belle. The next she's back to her natural brown tresses and is his unwilling accomplice in his next hit.
"I wasn't consciously looking for something so different," Dockery tells Newsweek. "But when I read the script I knew she was a character I wanted to play." Perhaps not a conscious decision to veer so far left from Mary, but the drastic shift will come as a surprise to some viewers as Dockery's Letty fashions a makeshift bong out of a lightbulb and a straw. "I wasn't looking to prove anything by doing something so different," says Dockery. "I would have taken a period drama had the material and the people [I was] working with been brilliant. For me it doesn't really matter what the genre is, or the period."
After six long years as Downton's eldest Crawley sibling, Dockery, like many actors who commit to long-running programs, could have easily taken a well-earned break. Instead she threw herself into not one, but two new series: Good Behavior and film director Steven Soderbergh's upcoming Netflix Western Godless. "I couldn't refuse Good Behavior," she says. "It came soon after we wrapped on Downton Abbey. I got over missing Downton by going on to something else as quickly as possible. You're only as good as your last job. It was about finding something that you're really connected to, I was very lucky with this."
In Letty and her multiple fraudster personas, from the seductive southern belle to her most fragile, bare self—a desperate ex-con struggling to get her life on track and reconnect with her estranged son—Dockery lifts co-creators Crouch and Chad Hodge's scripts with an acting range that serves a reminder of why she is a three-time Emmy Award nominee. Downton visionary Julian Fellowes's writing may have become increasingly convoluted in its final years, but here, as her voice cracks and her face sinks in one scene where Letty is turned away from seeing her son, Dockery shows a vulnerability that could put her back in the awards frame. But there's also fun to be had in donning different wigs and putting on various American accents. "[They are] a lot of fun," Dockery admits. "We test every look because we always want the [real] Letty—if there is one because she's so multifaceted—to come through. We never want to go too extreme with these characters that she puts on. I didn't want to suddenly be French, or British, or Russian."
There is a glut of shows with flawed, meaty heroines on television at present, especially in America: Robin Wright's formidable Claire Underwood in House of Cards, Viola Davis's Annalise Keating in How to Get Away with Murder and the most recent Outstanding Lead Actress winner at the 2016 Emmys, Tatiana Maslany, in a role similar to Dockery's, playing multiple clones in Orphan Black. What sets Good Behavior apart, says Dockery, is the twisted psychosexual dynamic between Letty and her sometimes-lover, sometimes-captor Javier. "It's very Bonnie and Clyde," says Dockery. "Her and Javier both live in on the outskirts of society, they find it difficult to conform to normality." The resulting relationship is one that almost resembles Stockholm syndrome. "Letty enjoys the reckless sense of danger her life involves," the actor says.
Letty's putting on different disguises and pretending to be someone she isn't—like the ghostwriter behind Paula Hawkins' bestseller The Girl on the Train—is a "way of escaping her least likable self." But there's a sense of escape about Dockery's own life, too. Her next two television projects, Good Behavior and Godless, are both set in and filmed in the U.S. She is currently shooting the latter when we speak and will return to her native England shortly before Christmas. Perhaps a part of Dockery hopes to put distance between herself and the scrutiny of the U.K. tabloid press that followed the tragic death of her fiancé John Dineen at the age of 34 last December? Or is there just more opportunity in the U.S. for British actors? Dockery's former on-screen husband Dan Stevens is also about to appear on U.S. screens in Marvel Comics-based drama Legion.
"I think the most obvious thing is it's a bigger place," says Dockery. "There's a lot of work happening in Atlanta, New York, Los Angeles and now the Carolinas. There's just more work because it's a bigger place and more people." The actor says she and other British stars are "lucky" to be embraced by U.S. producers and hopes that it could lead to more talent swapping between the U.S. and U.K. "I'd like to see it the other way around. There's plenty of American actors I've been working with that could play Brits."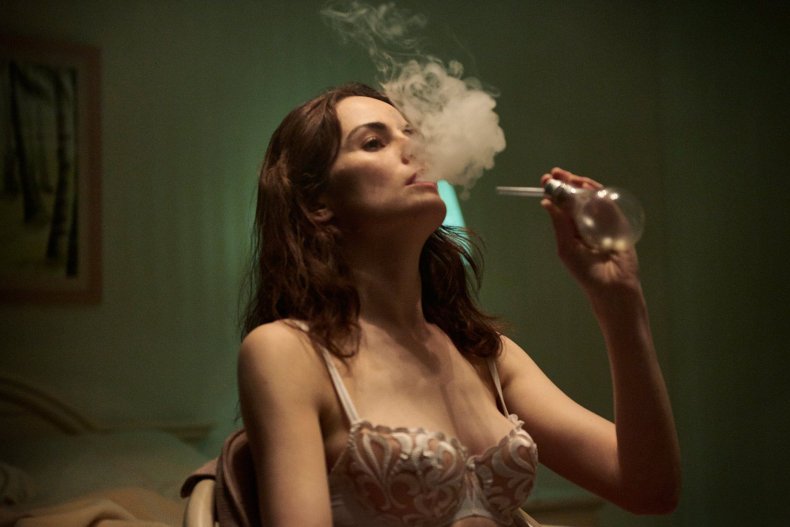 Aside from her upcoming series, Dockery is also dabbling in more film work. She'll star alongside Oscar nominee Charlotte Rampling, Jim Broadbent and Emily Mortimer in BBC Films drama The Sense of an Ending in 2017. That follows small roles in 2014's Liam Neeson action hit Non-Stop and last year's sci-fi thriller Self/less starring Ryan Reynolds. But there's another film in the works that is commanding a great deal of attention: a big screen follow-up to Downton Abbey. Fellowes said he is eager for a feature film, while Joanne Froggatt—Mary's lady's maid Anna in the series—suggested last month a script already exists.
In August, Dockery said she'd "wholeheartedly consider" a movie—but I'm curious what more there is to say, particularly in the case of Lady Mary, who has experienced everything from waking up next to the dead body of the man she lost her virginity to the night before, an eternal sibling rivalry with sister Edith (Laura Carmichael), and, most notably, the death of her husband Matthew Crawley in a car crash. Stevens' departure caused Fellowes to rechart the show's course after giving Mary and Matthew a fairy tale ending. In the seasons that followed, critics and viewers rounded on the seemingly improbable way conservative Mary ran a gamut of potential suitors before settling on Matthew Goode's Matthew-light Henry Talbot in the final season. "It opened up a whole other journey that Julian wasn't expecting to take her on," says Dockery, reflecting on the chain reaction put into motion by Stevens' departure four years ago. "Sometimes I look back and think: 'Well, where else could it have gone?' They'd have [probably] had a couple more kids...would Mary then have gone off the rails and had an affair?"
Perhaps that could be the plot for the Downton movie—if only to witness the Dowager Countess' stinging reaction. Until then, we'll just have to settle for Dockery on her worst behavior as Letty in Good Behavior.
Good Behavior premieres Tuesday, November 15, at 9 p.m. on TNT.