What LeVar Burton Has Said About Potentially Hosting 'Jeopardy!'
LeVar Burton has been touted as the possible next host of Jeopardy! to follow in the footsteps of the late and great Alex Trebek.
The conversation about who could replace Trebek has been gaining momentum this week, with a number of names circulating including ABC News anchor George Stephanopoulos and Jeopardy! champion Ken Jennings.
However, people seem to really want Burton to get the gig—a petition was even set up on Change.org that has garnered more than 50,000 signatures, jumping by 40,000 since yesterday (November 12).
Burton, 63, is known for starring as Geordi La Forge on Star Trek: The Next Generation and for fronting the PBS educational show Reading Rainbow.
He also became a household name when he starred in the 1977 landmark miniseries Roots as Kunta Kinte.
Burton is aware of the petition and has said he is grateful for the support.
Taking to Twitter Wednesday, Burton tweeted about the petition, writing: "Even if nothing comes from it, I can't tell how much how I appreciate all y'alls love and support!"
He also took a moment to remember the "irreplaceable" Trebek amid all the excitement of the petition's thousands of signatures.
"Of course while I'm very flattered by the petition, my thoughts are definitely with Alex Trebeck's family and his millions of fans and the devastating loss of this irreplaceable legend. #LongLiveAlex," Burton tweeted.
The television personality had proclaimed his wish to one day host Jeopardy! back in September.
"Not gonna lie, I feel like I've been preparing my whole life to occupy the @Jeopardy host podium when Alex retires. #Jeopardy," he tweeted.
Well, more than 50,000 people certainly seem to agree that he is the perfect fit.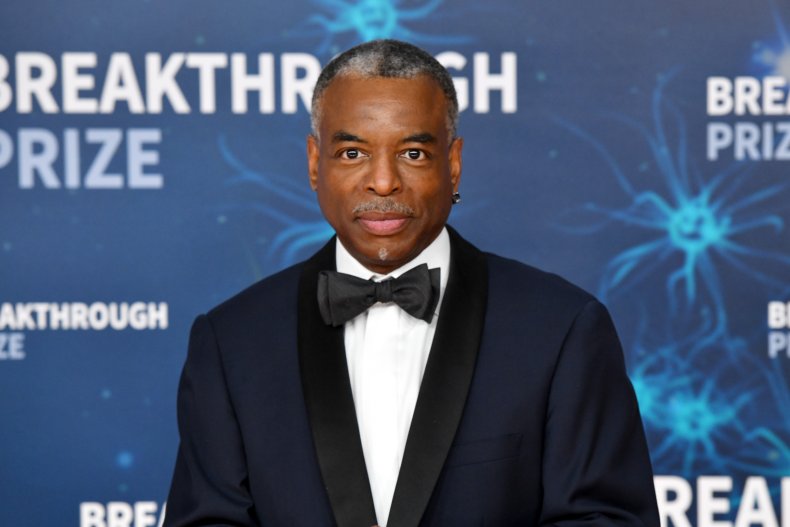 "The universe where Reading Rainbow, Star Trek and Jeopardy intersect at the singularity that is the phenomenal @levarburton is the universe I want to live in," playwright Beau Willimon tweeted.
Actress Yvette Nicole Brown added: "I know it's way too soon for this to be decided, but when it is time @levarburton is the one my heart says should host @Jeopardy after the tragic loss of #AlexTrebek. That's it. That's the tweet."
Activist Gregg Housh also tweeted: "You can't name a better new host for @Jeopardy. We shouldn't need a petition, Mike Richards and team should be reaching out to @levarburton's people yesterday!"
James Pethokoukis, a Jeopardy! champion is also in agreement.
He said: "Jeopardy! doesn't need a hardcore trivia expert or champ to be its host. Do we think the host writes the questions or something? All I know is that LeVar Burton seems like someone you wouldn't mind seeing five days a week. Such an obvious pick I think."