What Lindsay Lohan Has Said About Returning to Acting
Lindsay Lohan is returning to acting much to the joy of fans everywhere who have been living off her back catalog of movies for the past decade.
Netflix has just cast the 2000s teen icon in an upcoming holiday movie, in what appears to be the end of the 34-year-old's Hollywood hiatus.
According to Variety, Lohan will play a "newly engaged, spoiled hotel heiress [who] finds herself in the care of a handsome, blue-collar lodge owner and his precocious daughter in the days leading up to Christmas" after a skiing accident leaves her with amnesia.
No other cast members have been announced yet.
The as-yet-untitled project is expected to be released for Christmas 2022 and is being helmed by Janeen Damian who penned the festive film Christmas Waltz, which starred fellow Mean Girls alum, Lacey Chabert.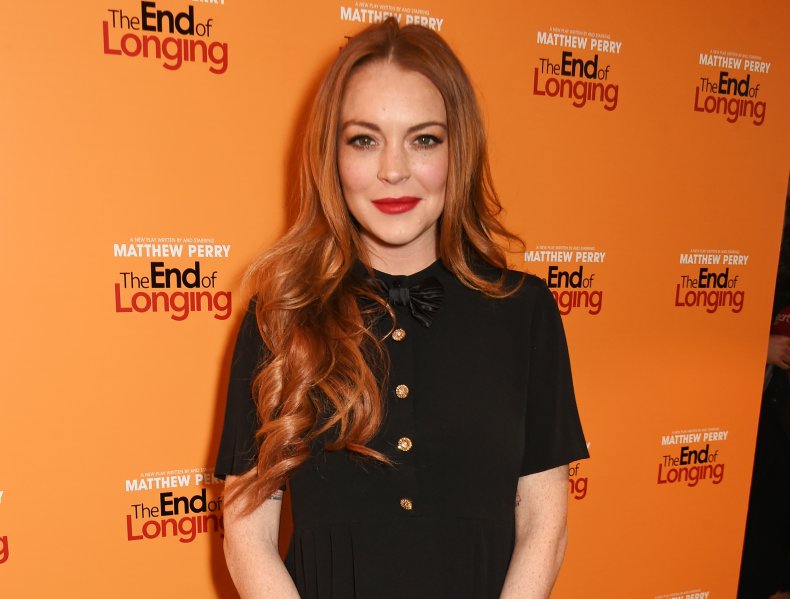 Netflix's Christmas movies have proven to be something of an event each year with the likes of The Christmas Chronicles, Holidate and The Princess Switch becoming holiday classics in their own right.
The actress had shared her wish to return to acting, telling Anderson Cooper she wants to return to the life she had "worked so hard" to carve out for herself since starting acting at the age of 11.
During a New Year's Eve 2019 appearance on CNN, a few months before the pandemic hit, Lohan told Cooper and co-host Andy Cohen that she wanted to "come back to America and start filming again."
When asked if she had any New Year's Resolutions for 2020, Lohan added: "Just taking back the life that I worked so hard for, and sharing it with my family and you guys."
Lohan has been away from acting for a number of years, though she has taken part in a few scattered projects here and there including a role in British TV comedy Sick Note in 2018, a London stage appearance in Speed-the-Plow in 2014 and the MTV reality show Lindsay Lohan's Beach Club, which aired in 2019.
She also appeared as a judge on the Australian version of The Masked Singer the same year.
Lohan is beloved amongst a generation of millennials for her roles in the 1998 remake of The Parent Trap and the 2003 version of Freaky Friday.
She starred as the lead in the hit Mean Girls in 2004, but her career suffered in the following years due to her highly publicized legal and personal difficulties, which saw her convicted for driving offenses and spending time in rehab for substance abuse issues.
Could her new Netflix role mark the beginning of the Lohan Renaissance?