What Mark Esper's Book Says About Donald Trump
Former Secretary of Defense Mark Esper claims in his upcoming book that former President Donald Trump suggested shooting protesters in the legs and firing missiles into Mexico to destroy drug labs.
Esper's book, A Sacred Oath: Memoirs of a Defense Secretary in Extraordinary Times, will be published next week and some details have already been released by media outlets that obtained advance copies.
The former defense secretary has made a number of claims about former President Trump's behavior while in office, including that senior Trump adviser Stephen Miller allegedly wanted to deploy U.S. troops to the southern border.
Shooting Protesters
In his book, Esper says that during the protests over the death of George Floyd in the summer of 2020, then-President Trump asked whether the protesters around the White House could be shot.
"Can't you just shoot them? Just shoot them in the legs or something?" Trump allegedly said in the first week of June 2020.
Esper wrote that the moment "was surreal, sitting in front of the Resolute desk, inside the Oval Office, with this idea weighing heavily in the air, and the president red faced and complaining loudly about the protests under way in Washington, D.C."
The former defense secretary wrote that it was not a difficult decision not to shoot the protesters but added, "I had to figure out a way to walk Trump back without creating the mess I was trying to avoid."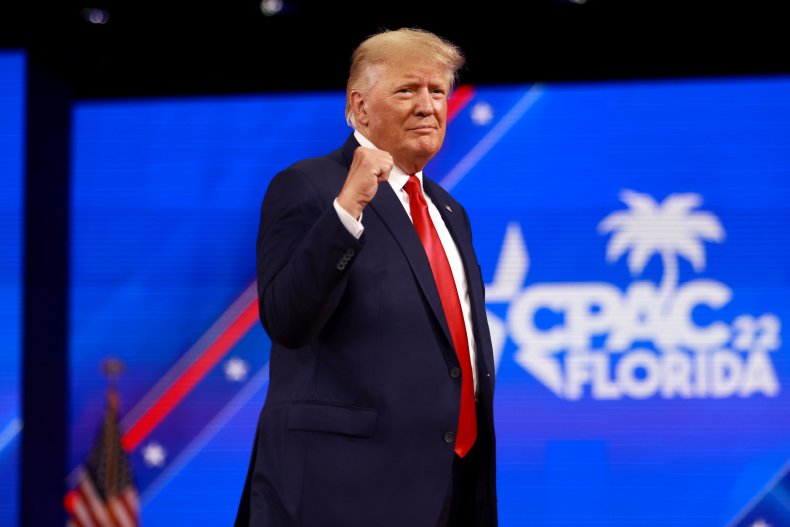 Calling Milley and Pence "Losers"
Esper also claimed that Trump raged at General Mark Milley, chairman of the Joint Chiefs of Staff, and then-Vice President Mike Pence when Milley explained he did not have command authority over members of the national guard and active-duty personnel that Trump wanted to deploy during the George Floyd protests.
"'You are losers!' the president railed. 'You are all f***ing losers!'" Esper's book says.
"This wasn't the first time I had heard him use this language, but not with this much anger, and never directed at people in a room with him, let alone toward Barr, Milley and me," Esper wrote.
The former defense secretary went on: "He repeated the foul insults again, this time directing his venom at the vice-president as well, who sat quietly, stone-faced, in the chair at the far end of the semi-circle closest to the Rose Garden. I never saw him yell at the vice-president before, so this really caught my attention."
"Trump shouted, 'None of you have any backbone to stand up to the violence,' and suggested we were fine with people 'burning down our cities," Esper wrote.
Missiles to Mexico
Esper claimed that Trump asked him twice about the possibility of launching missiles into Mexico to "destroy the drug labs."
Trump reportedly said in summer 2020 that "we could just shoot some Patriot missiles and take out the labs, quietly," and added: "no one would know it was us."
Esper wrote that Trump had said he would deny the U.S. was responsible for the missile strikes, while the former defense secretary said he would have thought Trump was joking but for the fact that he was staring the former president in the face.
Stephen Miller and al-Baghdadi
Esper claimed that White House senior adviser Stephen Miller suggested sending 250,000 U.S. troops to the southern border and claimed a large migrant caravan was on its way.
"The U.S. armed forces don't have 250,000 troops to send to the border for such nonsense," Esper wrote that he told Miller.
Esper also said that in October 2019 Miller suggested taking the head of the killed Islamic State leader Abu Bakr al-Baghdadi, dipping it in pig's blood and parading it around as a form of warning to other terrorists. The former defense secretary wrote that he told Miller that would be a "war crime."
Miller has denied the incident took place, telling The New York Times that Esper is "a moron."
Newsweek reached out to Trump's office for comment.