Meghan Markle's 'Endless Conversations About Kate' Past Comment Resurfaces
A blog post written by Meghan Markle two years before she met Prince Harry in which she mentions the "endless conversation" about Kate Middleton has resurfaced in the British press after the duchess closed down the site in 2017.
Named "The Tig" after her favorite Tiganello wine, Meghan's lifestyle blog became a carefully curated outlet where the then-actress starring in the Suits legal drama could express her creativity, interview her famous friends and write about her loves of food, fashion and travel.
The post from July 7, 2014, which sparked conversations online on Wednesday, shows that the future duchess made a reference to her future-sister-in-law, Kate, as part of a wider lifestyle interview with the Libyan Princess Alia al Senussi.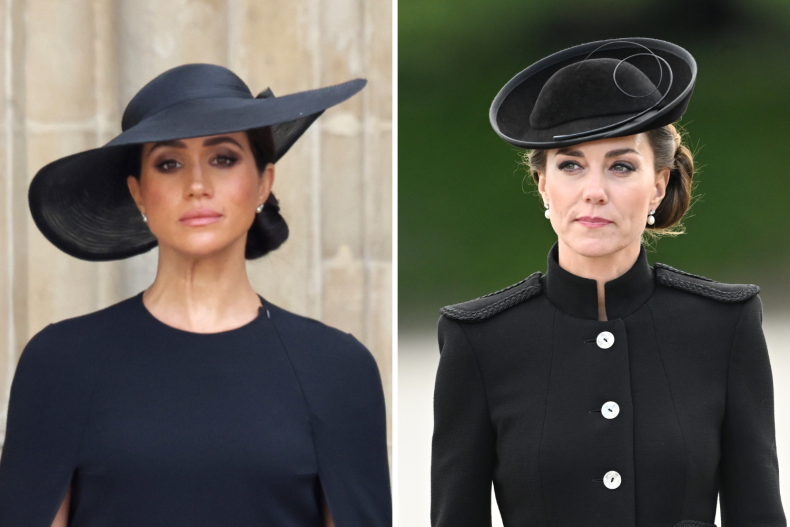 In a digitally archived copy of the blog, Meghan began her post with the assertion that "little girls dream of being princesses," and that she herself wanted to be like "She-Ra, Princess of Power" from the He-Man universe.
Meghan then went on to write: "Grown women seem to retain that childhood fantasy. Just look at the pomp and circumstance surrounding the royal wedding and endless conversation about Princess Kate."
The future princess herself then went on to explain that her friend, the photographer Misan Harriman, introduced her to Princess Alia and went through a "pinch-me-I'm-emailing-with-a-princess-moment."
Meghan recently opened up about her time running The Tig and how it provided her with a creative outlet in the Netflix docuseries Harry & Meghan.
"I've never really been the type of person to do only one thing," she said. "I guess that's how my website was born...There was fashion. There was tons of food and travel. It was all the things I loved. And The Tig wasn't just a hobby, it became a really successful business."
On the site's content and her life outside of acting, the duchess told Netflix: "I was writing op-eds about your self worth. And about being biracial and about volunteer work. When I would do Suits, I would in hiatus go to India. Go to Rwanda and do cause-driven work. That's what I was excited about. I wasn't trying to find, like the great indie film that's gonna get me an Oscar. No. I just wanted to go and volunteer."
Meghan officially closed down the blog when her relationship with Harry became serious.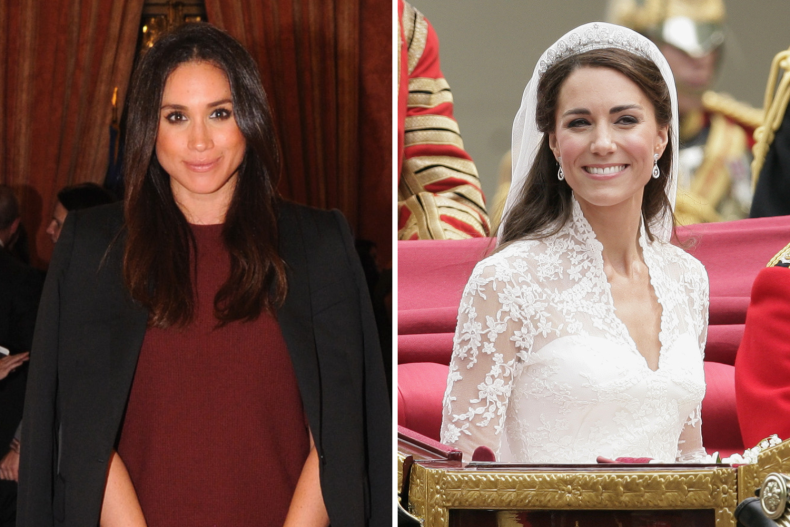 The inclusion of a reference to Kate comes as the public was provided with an intimate insight into her relationship with Meghan, through Harry's globally consumed memoir Spare.
A narrative of strained relations between Meghan and Kate has been widely circulated since 2019 when British newspapers reported that Meghan had made Kate cry in the days before the 2018 royal wedding.
Meghan denied the claim, telling Oprah Winfrey that Kate had been the one to make her cry. She also told Winfrey that despite photographs showing the two sisters-in-law getting along, she felt that in her experience royal life is "nothing like what it looks like."
Also in Harry's memoir, he recounts an altercation between Meghan and Kate in which Kate accused Meghan of hurting her feelings when she was said she had "baby brain" around the time of the royal wedding, having recently given birth to Prince Louis.
"You talked about my hormones," Kate is alleged by Harry to have said. "We're not close enough for you to talk about my hormones!"
In the Harry & Meghan docuseries which was broadcast in December, Meghan recounted her first meeting with Kate and how she was shocked that the formality that was on show while in public was maintained even behind closed doors.
"It's so funny if I look back at it now because now I know so much and I'm so glad I didn't then. Because I could just authentically be myself without so much preparedness," she said of meeting Harry's family for the first time.
"Even when Will and Kate came over and I met her for the first time, they came over for dinner and I was in ripped jeans and I was barefoot. It's like I was a hugger, I've always been a hugger. I didn't realize that that is really jarring for a lot of Brits."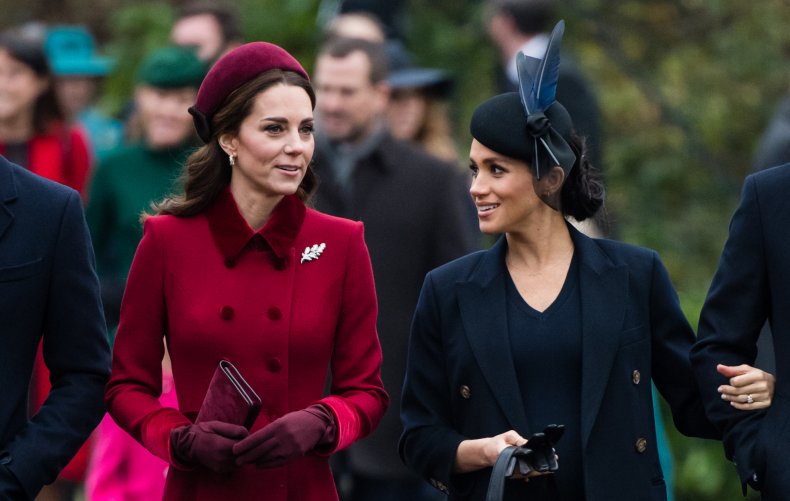 She continued: "I guess I started to understand very quickly that the formality on the outside carried through to the inside...that there is a forward-facing way of being and then you close the door, and you go 'Oh...ok we can relax now.' But that formality carries over on both sides and that was surprising to me."
For her part, Kate has remained silent on the claims made by Meghan and Harry in the years since they left the monarchy and set up their family in California. The royal, who was made Princess of Wales when her husband became Prince of Wales following Queen Elizabeth II's death, was last photographed with her brother- and sister-in-law at the late monarch's funeral in September.
The next occasion that royal watchers may get to see Meghan and Kate together is King Charles' coronation on May 6, which is also the fourth birthday of Harry and Meghan's son, Archie. It is not yet confirmed if the Sussexes will attend, as recently as January Harry told an interviewer: "There's a lot that can happen between now and then."
Newsweek reached out to representatives of Meghan Markle for comment.
James Crawford-Smith is Newsweek's royal reporter based in London. You can find him on Twitter at @jrcrawfordsmith and read his stories on Newsweek's The Royals Facebook page.
Do you have a question about King Charles III, William and Kate, Meghan and Harry, or their family that you would like our experienced royal correspondents to answer? Email royals@newsweek.com. We'd love to hear from you.