What Millie Bobbie Brown Can Expect From Her Time at College
Stranger Things star Millie Bobby Brown is off to college to study Human Services at Purdue University.
The Eleven actress is attending the prestigious university which is located in Indiana, the same state in which the popular Netflix series is set—even though they shoot the show in Georgia.
Brown enrolled as an online student to "learn about the system and how to help young people," she told Allure.
Purdue's course description explains how it is "designed to provide students with basic knowledge in human development and family studies, skills for working with people in service agencies, and program evaluation skills."
The 18-year-old is following in the footsteps of plenty of other famous faces to attend college, but she may soon learn it's not all smooth sailing when it comes to being a celebrity student.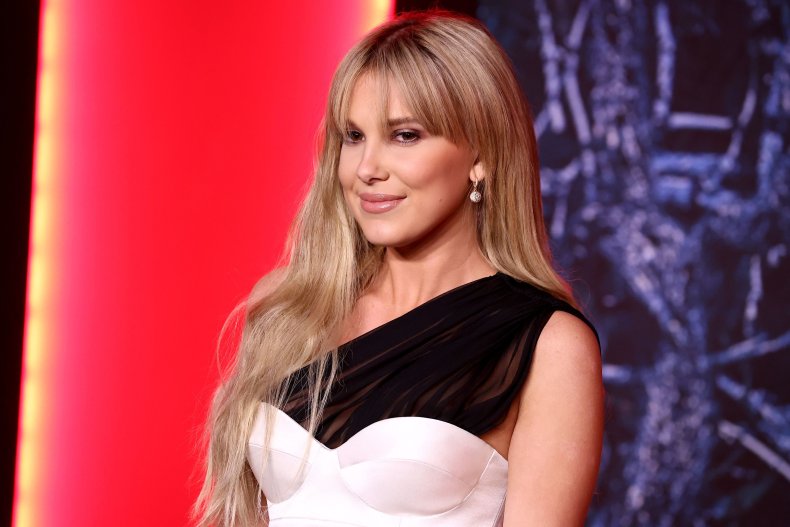 From Malia Obama, who was secretly photographed smoking at a party, to the Olsen twins unable to get to their classes due to a swarm of paparazzi following their every move, it can be hard to be an A-lister at college.
While it may be a big deal to have a celebrity on campus, universities try to give them the most normal experience possible.
For example, a New York University spokesperson, John Beckman, told Newsweek: "[New York University] believes that its primary responsibility to prominent or high-profile students is to ensure that they can immerse themselves in their studies and university life and fully enjoy the same student experience as any other student."
Here we take a look at some of the experiences of other big names.
James Franco
The 127 Hours actor was a college connoisseur having first graduated from UCLA in 2008, then attending four universities—at the same time—in New York in 2010 and later enrolling in Yale's PhD program for English and the Rhode Island School of Design.
He somehow managed to do all of this while still acting, including filming Spider-Man 3, so it was no shock when he was busted snoozing in a lecture.
A classmate snapped the actor napping and the photo went viral, but Franco denied sleeping in class, because in fact it was an extra lecture series of visiting artists.
"The picture of me sleeping with my mouth open next to a bunch of attentive students says a thousand words. But it says the wrong words, or it says the words that TMZ wants it to say," he wrote in his 2013 novel, Actors Anonymous.
"It doesn't say: 'This photo was taken at 10 pm during an optional guest lecture by William Kentridge, hosted by the graduate art school. James wasn't even in the Columbia art department but went to their visiting artist lectures anyway, even though he was in four other graduate programs at the time and working on the film Howl and hosting Saturday Night Live, and a bunch of other things'."
Mary Kate and Ashley Olsen
The acting and fashion mogul twins had a whirlwind experience studying at NYU in 2004, before Mary Kate dropped out just 18 months later, with Ashley following suit in 2007.
The twins often struggled to even make it to class, not because of their busy schedules—including running their own production company and hosting Saturday Night Live—because photographers would follow their every move.
"When I came to [NYU], it was really tough for the first couple of months because I couldn't show up to some classes, because there'd be paparazzi outside," Ashley told Marie Claire in 2007.
But if they did make it to class, their peers would sell stories about them to the tabloids, sometimes even earning class credits for their efforts.
"They'd have internships at the weeklies. Learning is not fun if you're not safe," Ashley told New York Magazine.
Malia Obama
President Barack Obama's daughter attended Harvard where she majored in Visual and Environmental Studies.
In 2017, she was filmed kissing a mystery man and smoking a cigarette at the tailgate party of her first Harvard-Yale football game.
Former First Daughter Chelsea Clinton rushed to slam the footage and invasion into Obama's private life.
"Malia Obama's private life, as a young woman, a college student, a private citizen, should not be your clickbait. Be better," she tweeted at the time.
Ivanka Trump, who was First Daughter and White House adviser at the time of the video also condemned the images.
"Malia Obama should be allowed the same privacy as her school-aged peers," she wrote on Twitter.
"She is a young adult and private citizen, and should be OFF limits."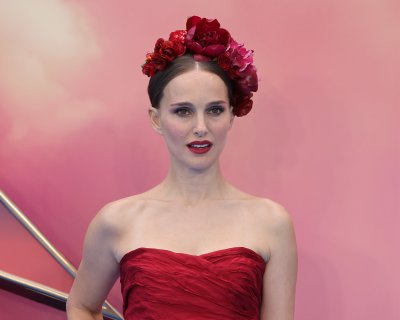 Natalie Portman
The Thor actress is proof that being a celebrity at college does not have to be a negative experience.
Portman headed to Harvard to study Psychology as soon as she had finished filming the Star Wars prequels when she was 19 years old.
She declined to work during her time at college and even stayed in a dorm room like any other student.
"I think my decision to go to university and live a very normal student life during that time really helped me rediscover myself," Portman said in 2008. "I was able to be around so-called normal people who were actually extremely brilliant and talented themselves.
"I didn't feel out of place and it gave me a sense of security I didn't have prior to university, because I didn't have the kind of adolescence most people that age are able to experience.
"I was always very driven and busy as an actress, and at university I learned how to socialize much more. I was also able to have a life that had nothing to do with the film industry and the kind of strange existence celebrity creates for you."