What Olivia Newton-John Has Said about Refusing to Take COVID Vaccine
Olivia Newton-John has spoken about her refusal to get the COVID-19 vaccination in an interview with her daughter which has been widely criticized.
The Grease actress, 72, revealed she has no plans to take the vaccine and when asked if she would get the jab, told an Australian newspaper: "Not at this point, no."
The actress and singer was accompanied by her daughter, Chloe Lattanzi, 35, in the interview who explained that she is against "putting mercury and pesticides in [her] body."
Newton-John did not provide any further explanation of her stance herself, but Lattanzi told The Herald Sun she believes "real medicine is what comes from the earth." She runs a medicinal cannabis farm in Oregon with her husband, James Driskill but is not a scientific or medical professional.
Although she claimed she is "not an anti-vaxxer" Newton-John's daughter added that she believes people only "trust vaccines because the doctor says it's safe."
"To me, real medicine is what comes from the earth. I think people trust vaccines because the doctor says it is safe, I used to," Lattanzi said.
She added: "If I had a chance to take herbs and plants as a baby rather than have toxins injected into me I would have done that."
Lattanzi previously claimed that face masks cause "health problems" for wearers in a now-deleted Instagram post (via The Sun.)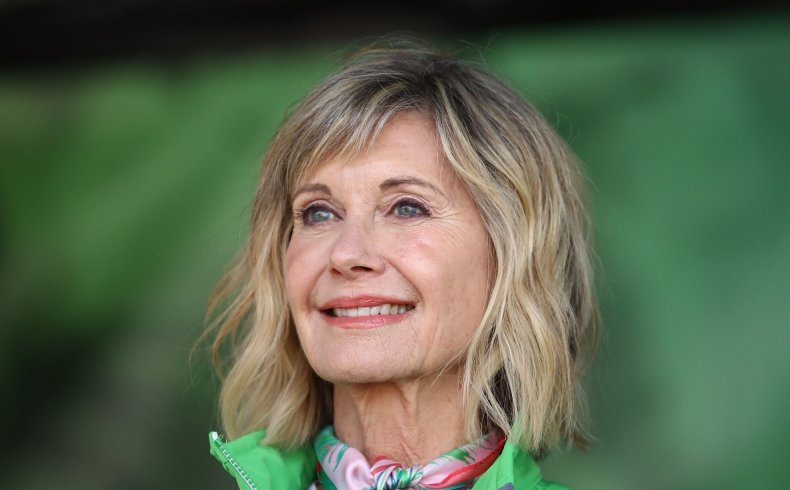 Newton-John is dealing with breast cancer for the third time since first being diagnosed 28 years ago.
"Listen, I think every day is a blessing," she told The Guardian about her experience with cancer in October 2020. "You never know when your time is over; we all have a finite amount of time on this planet, and we just need to be grateful for that."
On the disease returning in 2017, she explained. "It's been a part of my life for so long. I felt something was wrong. It's concerning when it comes back, but I thought: 'I'll get through it again.'"
According to information from the Centers for Disease Control and Prevention (CDC), 49.2 million doses of COVID-19 vaccines have been distributed throughout the U.S. as of Friday.
27,884,661 doses of the COVID-19 vaccine had been administered as of Friday. Since the beginning of the pandemic, 25,615,268 cases of COVID-19 have been reported in the U.S. with 431,619 fatalities attributable to the virus.
Contrary to Newton-John's stance on the vaccine, fellow film star and former Governor of California, Arnold Schwarzenegger went viral last month as he went to get his first shot of the COVID-19 vaccine in Los Angeles.