What Other Black Billionaires Made the 'Forbes' Annual List With Tyler Perry?
Tyler Perry is the latest Black Hollywood mogul to make the ranks of Forbes' Billionaires List. The money magazine announced his addition to the list with a cover profile on Wednesday with an estimated net worth at $1 billion after earning more than $1.5 billion in pretax income since 2005.
Perry's financial standing links him to an elite grouping of some of the wealthiest people in the world like Jeff Bezos—the wealthiest person for the last three consecutive years—Bill Gates, Alice Walton and Warren Buffett. However, he is still one of the few Black Americans to make the list. With more than 2,000 people recorded as billionaires on Forbes' annual list, Perry is only the seventh Black American to land a spot.
Unlike previous years, there was no racial breakdown of the 2020 Billionaires List, but the number of Black billionaires has always been relatively low. A quick scroll through this year's list of 2,095 billionaires—58 less than the number of individuals that made the list last year—and you'll find the names of only 14 Black billionaires, one more than the amount that made 2019's list. In 2018, there were only 11.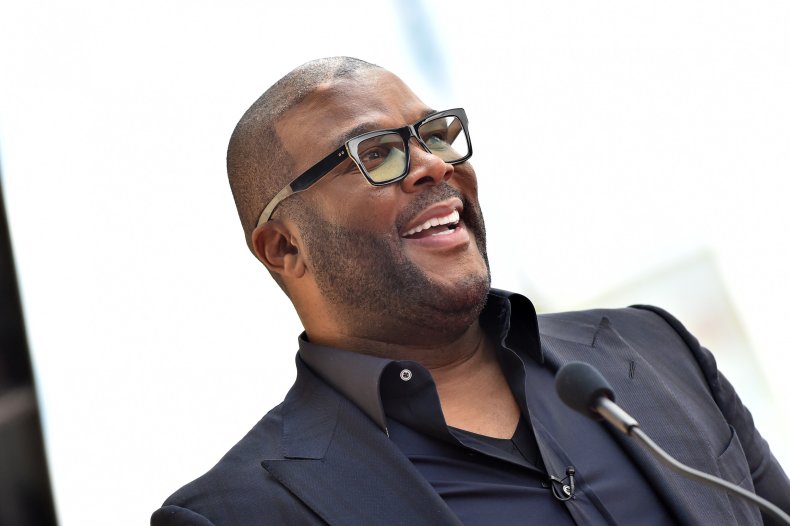 As the seventh Black American billionaire, Perry joins the likes of music mogul Shawn "Jay-Z" Carter and Kanye West, who have a reported $1 billion and $1.3 billion net worth, respectively. Basketball legend Michael Jordan is featured on the list with his $2.1 billion, while media empress Oprah Winfrey's net worth is estimated at $2.6 billion. David Stewart, who amassed his fortune by developing the IT service that manages Citi, Version and the federal government, has a reported $3.5 billion. Cornell graduate and former Goldman Sachs executive Robert F. Smith, the richest Black man in the U.S., is estimated to be worth $5 billion.
The other Black billionaires featured on Forbes' 2020 list come from various places across the globe. Aliko Dangote, a cement and sugar manufacturer from Nigeria, is the richest man in Africa with a net worth of about $8.3 billion. Mike Adenuga, the second-richest man in the country, is worth $5.6 billion thanks to his oil and telecom companies. Abdulsamad Rabiu, who also hails from Nigeria, has a net worth of $2.9 billion while South African mining mogul Patrice Motsepe has a net worth of $1.4 billion.
Zimbabwe telecommunications guru Strive Masiyiwa holds a $1.4 billion net worth, while in Angola, Isabel dos Santos, is listed with a $1.4 billion net worth.
Jamaican investor Michael Lee-Chin has a reported net worth of $2 billion. And Mohammed Ibrahim, Sudanese-British businessman and founder of Celtel International, has an estimated $1.4 billion net worth.
Despite the staggering difference in the number of Black billionaires compared to white, Tyler's addition to the list signals more opportunities for Black Americans. As a high-school dropout who now owns his own 330-acre studio lot in Atlanta, Perry told Forbes that he hopes his position in life can usher in significant changes for the Black community going forward.
"I wanted to foster an environment where minorities and women and LGBTQ, anybody who wanted to come and work and do a great job was welcome," he said. "What I found is, if you invest in the underdog, if you invest in the people who haven't had the opportunity, the level of gratitude and understanding for what is happening for them is so powerful. It's just wonderful."