What is Parler? Learn About The Trump Approved Social Media Platform
In May 2020, President Donald Trump urged followers to join Parler. On June 25, Texas Senator Ted Cruz announced that he joined the social media platform. Cruz noted a desire to "speak freely" and end "Silicon Valley censorship." The senator jumping on board comes hot on the heels of President Trump accusing social media platforms of anti-conservative bias.
So, what exactly is Parler and what makes it the exception to the rule when it comes to Trump's take on social media?
The free social media platform was founded in 2018 by John Matze, and launched that August. Its name comes from the French word for "to speak."
The "free speech social network" is "an unbiased social media focused on real user experiences and engagement," according to the app's website. Parler boasts itself as a place where no one will be banned, have their content removed, or even get blocked from using it.
According to the Wall Street Journal, Parler has over 1 million followers.
Although there are community guidelines users are asked to follow, the consequences for breaking them aren't obvious. Parler appears to be a solution for those who have been booted off other apps and still want to post content.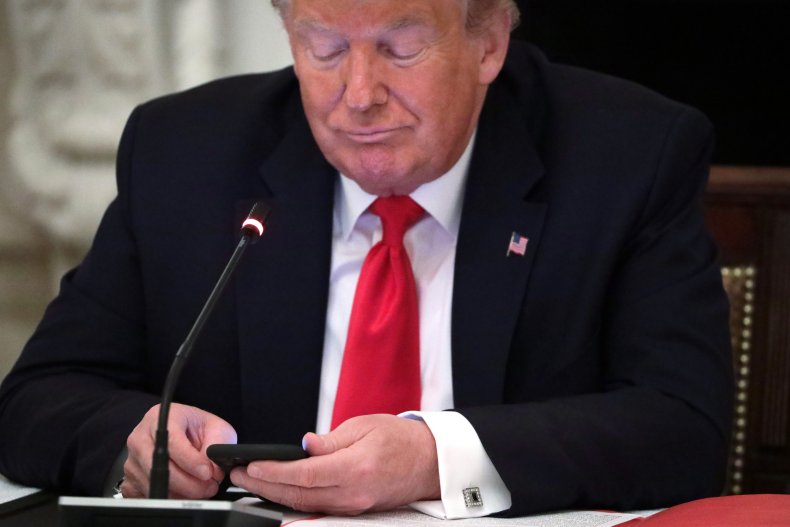 "Our content is moderated based off the FCC and the Supreme Court of the United States which enables free expression without violence and a lack of censorship. Parler never shares your personal data," the website states. "The goal is to offer the world a platform that protects user's rights, supports publishers and builds communities."
Users are able to write status updates (called Parleys) that can have up to 1000 characters (a bit more than the 280-character limit on Twitter). Instead of Twitter's "Retweet," "Like," and "Comment" features, Parler users are able to communicate through "Echo," "Share," "Vote" and "Comment." One similarity between Parler and Twitter is that users are able to send private messages to one another.
It is often referred to as a "pro-Trump platform," and users include President Trump, his son Eric Trump, Candace Owens, Eric Trump, Rudy Giuliani, Laura Loomer, Dan Bongino and Ted Cruz.
It's likely that Senator Cruz wants people to join him on the social media platform where commentary isn't censored and people can post freely, especially since conservatives appear to be flocking to the social media platform. After President Trump's Tweet was flagged as "potentially misleading" in May, an app like Parler feels like the best place for him to say what he wants without repercussions.
His Tweet falsely claimed that "mail-in ballots will be anything less than substantially fraudulent" and would result in "a rigged election." Twitter encouraged users to get the facts about mail-in ballots, and noted that "Experts say mail-in ballots are very rarely linked to voter fraud."