Twitter Calls Trump's Executive Order Against Social Media 'Reactionary and Politicized'
Twitter has said that President Donald Trump's signing of an executive order to increase regulation of social media platforms will threaten online freedom of speech.
Trump signed the order Thursday amid a deepening rift with Silicon Valley over his allegations of anti-conservative bias. The president was angered when Twitter appended fact-checking labels to two tweets he posted which alleged that mail-in voting in California would lead to electoral fraud.
Flanked by Attorney General William Barr in the Oval Office, Trump said Thursday he wanted "to defend free speech from one of the greatest dangers it has faced in American history."
He also accused social media companies of having "unchecked power to censure, restrict, edit, shape, hide, alter virtually any form of communication between private citizens or large public audiences."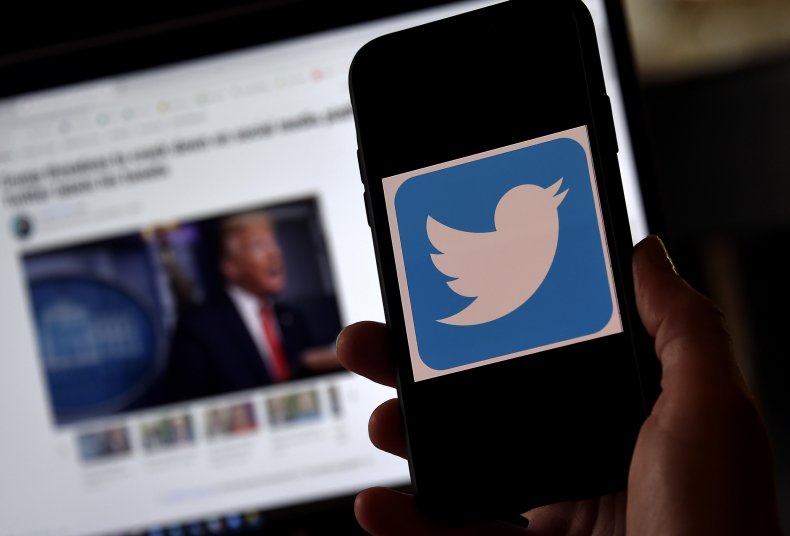 His order is focused on Section 230 of the Communications Decency Act, which was passed in 1996. It allowed platforms to have legal immunity for content posted by third-party users, and aimed to protect them from lawsuits.
Twitter reacted to Trump's order, saying in a statement that it was a "reactionary and politicized approach to a landmark law.
"Section 230 protects American innovation and freedom of expression, and it's underpinned by democratic values. Attempts to unilaterally erode it threaten the future of online speech and Internet freedoms," the statement added. A Twitter spokesperson referred Newsweek to the statement when contacted for further comment.
Legal experts have cast doubt on the ability of Trump to scrap Section 230 and saw it as a political move to appeal to his base.
Carl Tobias, a professor at the University of Richmond School of Law, said despite Trump's order, the First Amendment protecting free speech and Section 230 will still apply as well as "a quarter century of federal court case precedent."
"I assume that many will challenge the order in court and probably win. There is little that Trump can legally pursue that will bring him the instant gratification that he seems to crave and want," he told Newsweek.
"Much of this seems aimed at the elections and his base, but it is unclear that he will gain many new supporters. There are legal avenues that Trump could pursue like working with Congress to change the law.
"In fairness, the order makes some attempt to work with federal agencies and he (Trump) is trying to work with state attorney generals."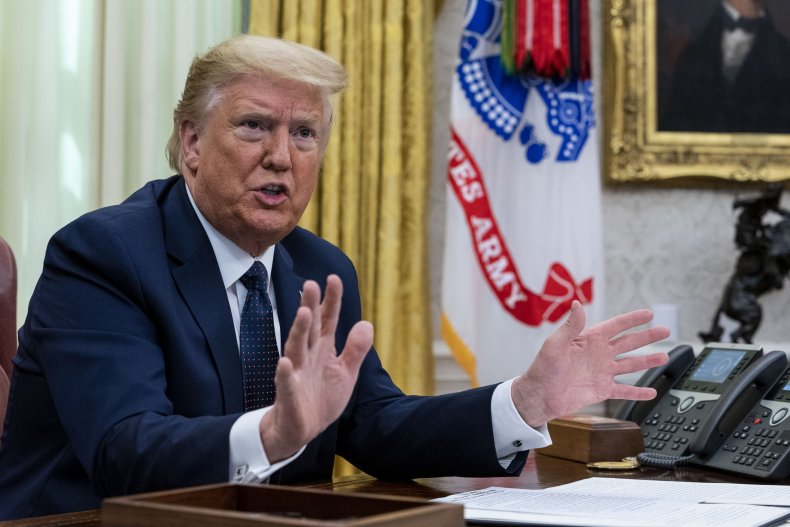 The Communications Decency Act was passed during the internet's infancy to help it grow and not be restricted by defamation lawsuits. There have been some moves in recent years to update it to regulate the power of social media giants.
This week, Sen. Josh Hawley (R-Mo.) and Rep. Matt Gaetz (R-Fla.) announced separately they would work on legislation to strip Twitter of liability protections, The Hill reported.
Clay Calvert, a First Amendment expert and professor of law at the University of Florida, said there was "momentum to do something about these social media platforms because they are so powerful."
"But it would really take a Herculean effort across the board, from Congress, both from the House and the Senate, to effect change in these areas and it is something that the president of the United States cannot do on his own," he told Newsweek.
The White House press secretary Kayleigh McEnany accused Twitter of double standards for fact-checking Trump but not Chinese propaganda.
The social media platform did append fact-check warnings this week on tweets posted in March by Chinese politician Lijian Zhao who pushed a conspiracy theory that the U.S. military brought the coronavirus to Wuhan. Twitter appended the warnings after media organizations including Newsweek questioned the warnings made by Zhao.
A Twitter spokesperson said in a statement to Newsweek: "The tweets in question contain potentially misleading content about COVID-19 and have been labeled to provide additional context to the public.
"These actions are in line with the approach we shared earlier this month," the spokesperson added, referring to an updated policy announced which aims to "limit the spread of potentially harmful and misleading content" in particular regarding false information about the coronavirus.
Twitter founder Jack Dorsey said on Wednesday said as well as information about the coronavirus, this would also be applied "to election issues per our civic integrity policy."
Newsweek has contacted the White House for comment.