What Piers Morgan Said About Meghan Markle After Oprah Interview
British conservative broadcaster and former CNN host Piers Morgan has weighed in on Meghan Markle's tell-all Oprah interview, describing Sunday's broadcast as nothing more than a "whine-athon" and "self-serving nonsense."
"This interview is an absolutely disgraceful betrayal of the Queen and the Royal Family," Morgan tweeted on Sunday. "I expect all this vile destructive self-serving nonsense from Meghan Markle - but for Harry to let her take down his family and the Monarchy like this is shameful."
Morgan drew particular attention to the fact the interview was aired whilst Prince Philip is still recovering in hospital following heart surgery.
"For Harry to have caused so much hurt to his grandmother the Queen at a time when her husband lies seriously ill in hospital, is just appalling," the outspoken talk show host tweeted.
"Let's be clear: Prince Harry and his wife just spent two hours trashing everything the Queen stands for and has worked so hard to maintain, whilst pretending to support her. And they did it while her 99yr-old husband Philip is seriously ill in hospital. It's contemptible," Morgan added.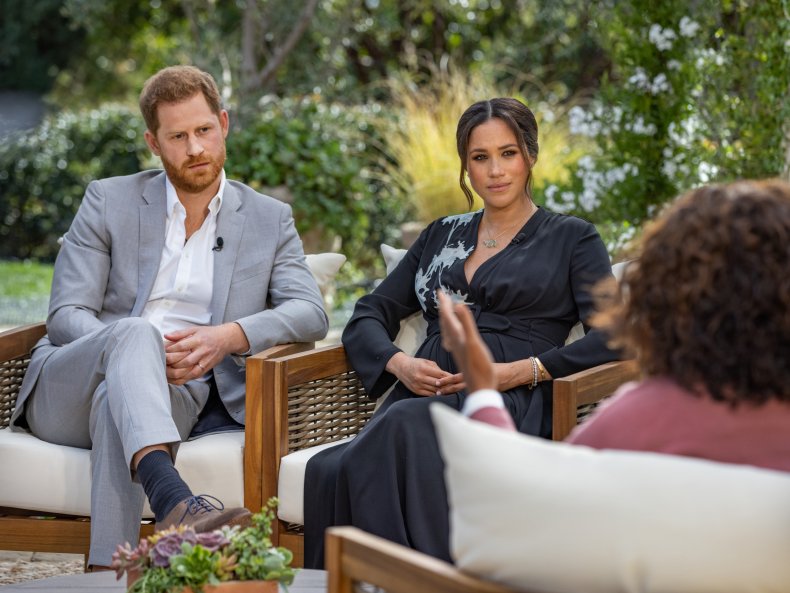 The Good Morning Britain host also took umbrage at Meghan's claim there was discussion in the Palace about what color Archie's skin would be when he was born.
Meghan, who is biracial, revealed that while she was pregnant with her son, members of the royal family expressed "concerns" about how dark the color of the baby's skin would be.
She told Oprah: "We have in tandem the conversation of, 'You won't be given security, not gonna be given a title' and also concerns and conversations about how dark his skin might be when he's born."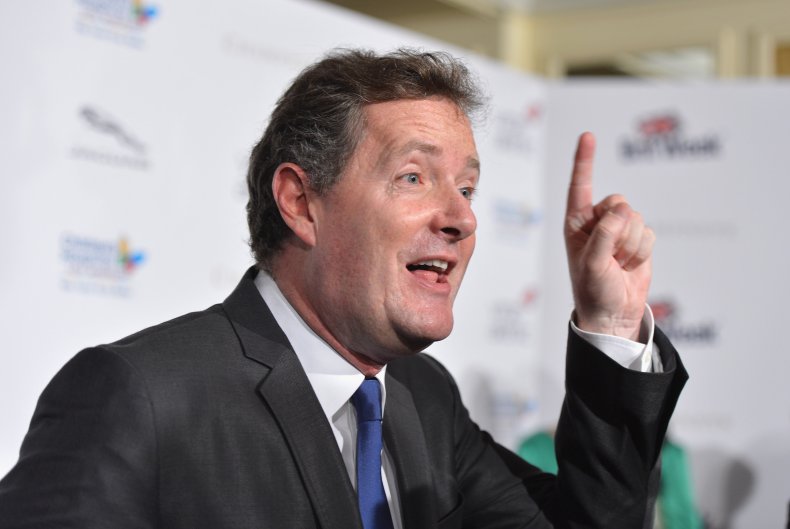 In an op-ed written for the Daily Mail, Morgan called the allegations an "astonishing unproven claim" from a woman who "aggressively plays the mental health and race cards."
"They basically make out the entire Royal Family are a bunch of white supramacists by dropping this race bombshell," he exclaimed in an angry on-air tirade.
The ardent royalist again took to Twitter to describe the interview as a "disgraceful diatribe of cynical race-baiting propaganda designed to damage the Queen .... and destroy the Monarchy."
"It was the acting performance of her life," Morgan told Fox News on Monday. "It was designed to portray her as the ultimate victim."
The couple spoke of Meghan's entrance into the royal family, their marriage, the birth of Archie and their decision to quit royal life and build a new family in America. However, Morgan appeared to believe none of it.
"Is it too late for Oscar nominations?" the 55-year-old quipped, adding "I wouldn't believe Meghan Markle if she gave me a weather report."