Prince Philip Heart Procedure Means Days in Hospital As Interview Looms
Prince Philip has had a "successful procedure" for a pre-existing heart condition and will be in hospital "for a number of days."
Queen Elizabeth II's husband will need "treatment, rest and recuperation," raising the prospect that he will still be in hospital when Prince Harry and Meghan Markle's tell-all interview is broadcast on Sunday.
The Duke and Duchess of Sussex are set to accuse the royal family of playing a role in "perpetuating falsehoods about us" in their interview with Oprah Winfrey.
However, commentators in Britain have called for the broadcast to be postponed until Philip, who is 99, has recovered.
A Buckingham Palace spokesperson said: "The Duke of Edinburgh yesterday underwent a successful procedure for a pre-existing heart condition at St Bartholomew's Hospital.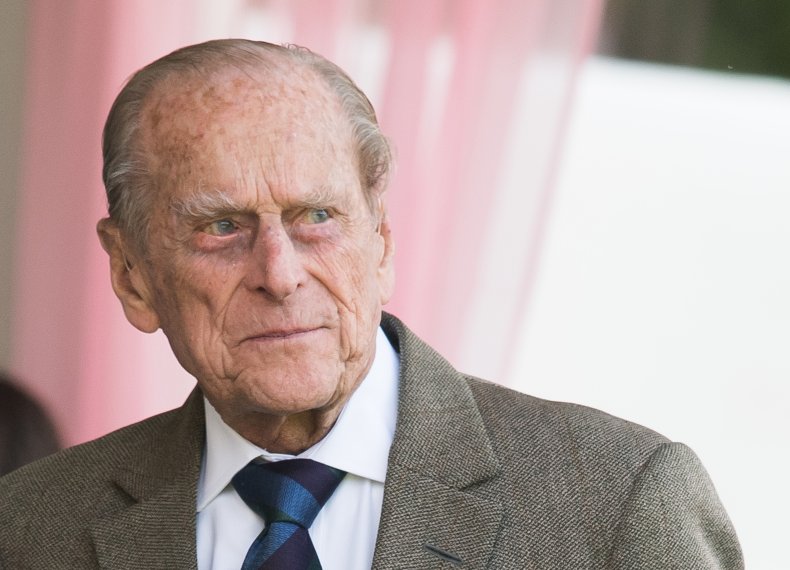 "His Royal Highness will remain in hospital for treatment, rest and recuperation for a number of days."
The Duke of Edinburgh is on his 16th day in hospital after having been taken by car to King Edward VII's in London as a precaution. He underwent treatment for an infection at the private facility before being moved to St Bartholomew's, a National Health Service specialist heart hospital.
Prince Philip has been admitted to hospital a number of times over the past 10 years, predominantly for infections and problems arising from pre-existing conditions.
In 2011, he underwent a "minimally invasive procedure of coronary stenting" to treat a blocked artery at the Papworth Hospital in Cambridge, the BBC reported.
Richard Kay, a Daily Mail columnist and friend of Harry's mother Diana, said this week that Philip's current illness made the tell-all interview "bad timing."
He added: "Even allowing for the fact that Harry had no control over when the [trailer] was to be aired—there is another question here: a question of taste.
"It's too late for Harry now, the interview is in the can. But maybe there is still time for some nobility. Out of respect to his grandfather, might Harry see if Oprah will reschedule?"
A preview clip released by CBS on Wednesday showed Meghan blame the royal family—known as the "firm"—for falsehoods.
The duchess is seen telling Winfrey: "I don't know how they could expect that after all of this time we would still just be silent if there is an active role that the firm is playing in perpetuating falsehoods about us.
"And if that comes with risk of losing things, there's a lot that's been lost already."
Camilla, the Duchess of Cornwall, gave an update on Philip's health on Wednesday, during a visit to a COVID vaccination center in South London.
Quoted by ITV News, she said: "We heard today that he's slightly improving. So that's very good news. We'll keep our fingers crossed."
On Monday, Buckingham Palace issued a statement saying Philip was "expected to remain in hospital until at least the end of the week."