What the Polls Say About Lindsey Graham vs. Jaime Harrison
As the November 3 election date inches closer, polls for the South Carolina race for U.S. Senate continue to show GOP Senator Lindsey Graham nearly tied with Democratic challenger Jaime Harrison.
Graham, 65, who's served as a senator since 2003, has proven himself a strong ally of President Donald Trump in his powerful position as chairman of the Senate Judiciary Committee.
Harrison, 44, a former South Carolina senator and former chair of the state's Democratic Party, drew national attention when he launched his campaign for U.S. Senate in February 2019, providing a glimmer of hope among Democrats in the deep red state.
Recent polls continue to put Graham and Harrison neck-and-neck. Results from a poll conducted July 30 to August 3 by Quinnipiac University showed the two candidates as tied, as both received 44 percentage points among registered voters.
A poll conducted July 30 and 31 by Public Policy Polling had Graham beating Harrison by a small margin, with 47 percent of voters choosing the GOP senator versus the 44 percent who selected Harrison.
Results published by Morning Consult from a poll conducted July 24 through August 2 showed Graham leading Harrison by an even narrower amount, 44 to 43 percent. An average of polls collected by Real Clear Politics from February 18 through August 3 puts Graham eight percentage points above Harrison, 48.7 compared to 40.7.
The race hasn't always been this close, however. Polls in early 2020 showed Graham winning by a double-digit margin.
An East Carolina University survey conducted January 31 to February 2 had Graham surging ahead of Harrison, 51 to 38 percent. A Marist College poll conducted weeks later, from February 18 through 21, suggested Graham was still polling favorably among registered voters, with 54 percent saying they'd vote for him over the 37 percent who chose Harrison.
But numbers began to even out in early March, coinciding with the spread of the coronavirus pandemic across the U.S. A Brilliant Corners poll conducted March 3 to 11 had Harrison trailing Graham 43 to 47 percent among likely voters, numbers more reflective of recent polls.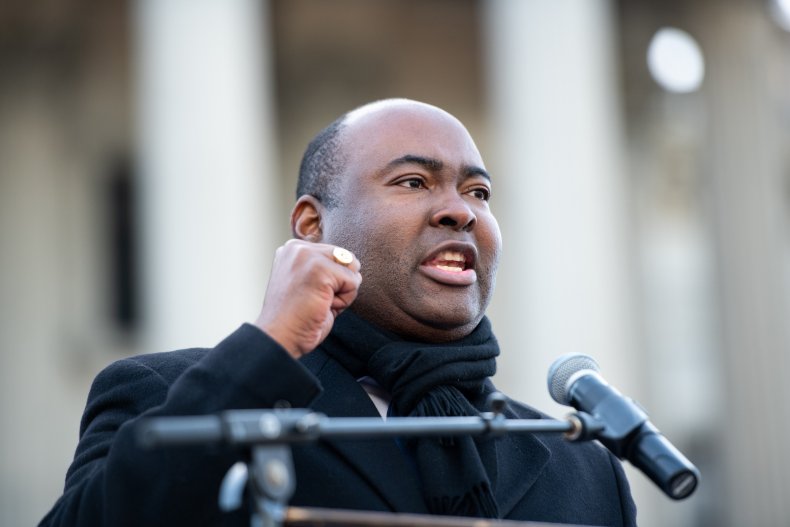 While current polling numbers may still favor Graham, it's by only a small margin, suggesting the longtime Republican senator might not be able to secure his fourth term in office. At this stage of both his past Senate campaigns (2008 and 2014), Graham was polling ahead of his Democratic opponent by double digits and won the general elections by big margins.
A Harrison win could come as a surprise to the state which Trump won in 2016 by nearly 15 percentage points, and which hasn't elected a Democrat in any statewide election in 14 years.
But experts say Harrison is the party's best change in changing that.
"Jaime Harrison is exactly the right candidate to win statewide in South Carolina," Jordan Ragusa, a political scientist at the College of Charleston, told Newsweek in mid-August. "He's a moderate Democrat, he's very well connected in the state, and South Carolina has a large percentage of African American voters."
The former state senator has surpassed Graham in fundraising for two quarters in a row, according to The Post and Courier. Harrison raised $14 million in 2020's second quarter, compared to Graham's $8.4 million.
Harrison has racked up support among a number of prominent Democratic leaders, including presidential nominee Joe Biden, former South Bend, Indiana Mayor Pete Buttigieg and former Georgia House Democratic leader Stacey Abrams.
Graham, meanwhile, remains one of the most powerful Republicans in Washington, D.C. Trump gave his endorsement of the senator in a July tweet, writing that Graham was "a good friend and a strong voice for the people of South Carolina."