What Polls Say About Trump Vs. Biden in Key Swing States With Just 5 Days to the Election
Five days ahead of the general election, polling data shows Joe Biden maintaining his lead over President Donald Trump in several critical battleground states. While Trump's 2016 win against Hillary Clinton has bred skepticism about whether voter surveys are trustworthy indicators of election results—given that most of those polls favored the Democratic nominee prior to Election Day four years ago—Biden's current advantage is wider and more consistent than Clinton's in national, as well as swing state, polls.
States considered key battlegrounds in 2020 are: Arizona, Florida, Michigan, Minnesota, North Carolina, Pennsylvania and Wisconsin, while Texas appears less reliably red this year compared with previous election cycles. A handful of those states have a large number of electoral votes, and so they could prove especially important in determining the election's outcome.
For this reason, Biden and Trump have focused their respective campaign efforts on voters in Florida, Pennsylvania, Michigan and North Carolina in recent weeks. Texas has the second-highest number of electoral votes, after California, and the latest polls point to a close race in the Lone Star State.
On Thursday, the latest polling statistics published by FiveThirtyEight placed Biden ahead of Trump in most swing states, with the former vice president and current Democratic presidential nominee gaining the most significant advantages in Michigan, Minnesota, Pennsylvania and Wisconsin. FiveThirtyEight's data showed Biden ahead by an average of 2 percentage points in Florida, 3.5 percentage points in Arizona, 8 points in Michigan and Minnesota, 2 points in North Carolina, more than 5 points in Pennsylvania and 8.5 points in Wisconsin.
Polling averages indicated Trump's lead in Texas stood at 1 percentage point as of Thursday morning, after survey data released earlier this week placed the two candidates at an even split among likely voters. Although Texas has already seen record turnout during its early voting period, a large population of Trump's supporters are expected to cast votes on Election Day.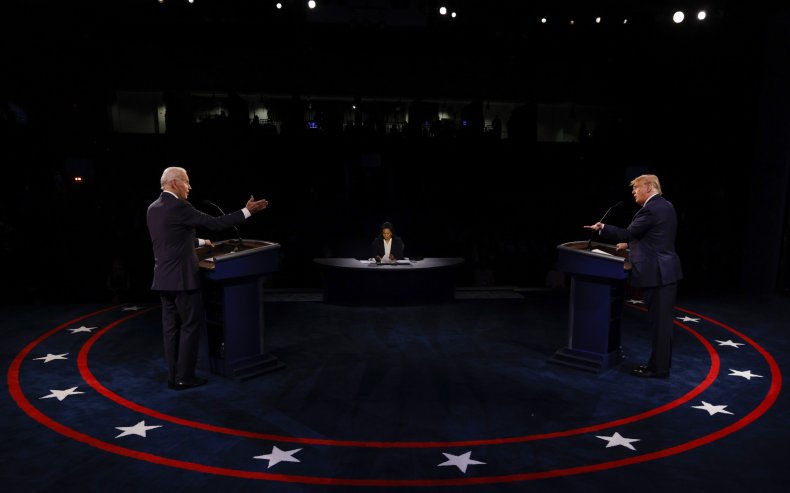 FiveThirtyEight's election forecast indicates Trump is the favored candidate in Texas, but Biden's odds of earning a majority of the state's votes are higher than his opponent's odds of securing Pennsylvania, a state both candidates are fighting to win.
Additional polling data showed Biden with a significant edge over his Republican opponent in suburban communities across multiple swing states. Results of a recent survey conducted by Third Way and David Binder research gave Biden double-digit leads among suburban voters in six battleground states, with Trump trailing the Democratic presidential nominee by 11 points in Arizona, Florida, Michigan, North Carolina, Pennsylvania and Wisconsin.