What Prince Charles Said About Race in First Visit Since Prince Harry, Meghan Markle Interview
Prince Charles stayed silent when asked by a reporter whether he had seen Meghan Markle and Prince Harry's bombshell interview—but addressed race and COVID today.
The Prince of Wales turned to a reporter who asked him whether he had seen the two-hour CBS primetime special in which his son and daughter-in-law said a royal had expressed concern about how dark their baby's skin would look.
However, the next in line to the British throne did not reply as Britain entered its second day of silence from the monarchy on potentially damning allegations.
On his first public engagement since the interview, Prince Charles visited Jesus House church, in London, where an ITV News journalist asked: "Sir, what did you think of the interview?"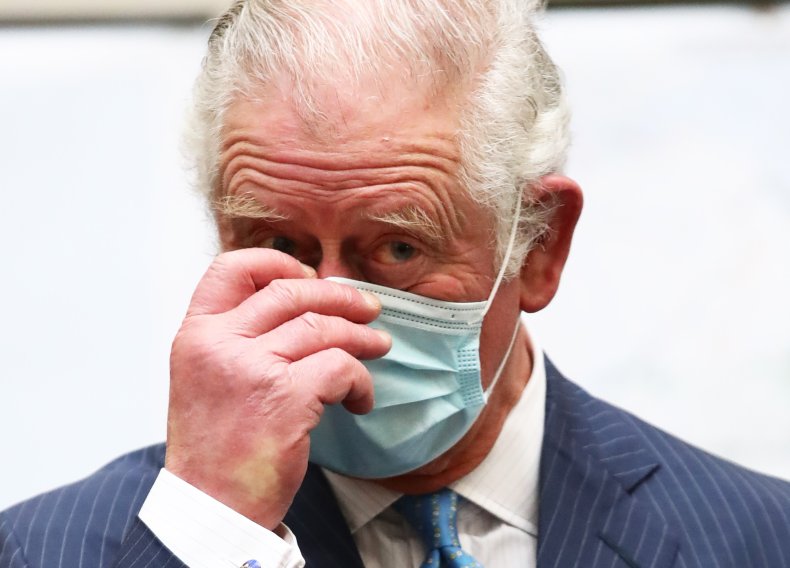 The prince did not reply but in a speech made at the pop-up COVID vaccine center, he discussed the impact of the pandemic on Britain's Black community.
The royal said: "We are all immensely proud of the role Black majority churches play and it is of course a profound sorrow to me to know that Black communities have been hit particularly hard by this pernicious virus.
"I can only wish you every possible success as you promote and facilitate the take up of this essential vaccine that is so utterly vital to our community."
Quoted by ITV News, on meeting a woman from Nigeria, the prince said: "Oh fantastic, yes, I've been there. Lots of different ethnic groups."
Charles' comments come amid what CBS host Gayle King described yesterday as a public "guessing game" to determine the identity of the racist royal who commented on Archie's skin tone before he was born.
Meghan told Oprah: "All around this same time, we have in tandem the conversation of he won't be given security, he's not going to be given a title and also concerns and conversations as how dark his skin might be when he's born."
Prince Harry added: "But the idea of our son not being safe, and also the idea of the first member of color in this family, not being titled in the same way that other grandchildren would be ... the other piece of that conversation is there is a convention.
"When you're the grandchild of the monarch, so when Harry's dad becomes king, automatically, Archie and our next baby would become prince or princess."
However, Meghan claimed there were discussions about changing the rules, which would have meant Archie would not have become a prince when Charles becomes king.
The royals have been discussing plans to slim down the monarchy and Newsweek has learnt the proposals Meghan mentioned were part of those conversations.