What Punishment Does Nikolas Cruz Face After Pleading Guilty to Parkland School Shooting?
Nikolas Cruz still faces the death penalty for killing 14 students and three staff members during a mass shooting at Marjory Stoneman Douglas High School in Parkland, Florida.
The 23-year-old changed his plea for the 17 deaths from not guilty to guilty on Wednesday. The Broward State Attorney's Office said the plea was not part of an agreement with their office—thus, moving the case to a penalty phase in which a jury of 12 people will decide if he should receive life in prison or the death penalty.
"Life in prison does not carry parole," Judge Elizabeth Scherer told the 23-year-old at the plea hearing. "It means you will not come out until you are no longer alive. Do you understand that is the best-case scenario—a term of the rest of your life in Florida state prison?"
Twenty-seven states, including Florida, allow for capital punishment, and juries often have to be unanimous in their decision to sentence someone to death. Under those conditions, defense attorneys only have to convince one juror that their client was not deserving to be put on death row.
It's likely that defense attorneys will use the 23-year-old's guilty plea to argue that he accepted responsibility and therefore his life should be spared. Defense attorneys will look to put someone on the jury who may be sympathetic to the 23-year-old in the hopes of getting at least one person to refuse to recommend capital punishment.
Prosecutors have been adamant that Cruz deserves the death penalty.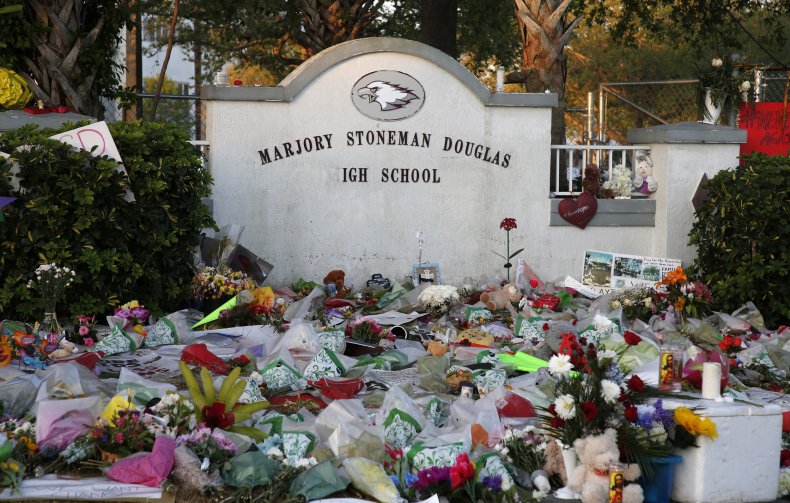 Every state that has capital punishment, except Alabama, requires unanimous consent to recommend the death penalty, instead of a simple majority that's needed in other instances. That could change in Florida, however.
Florida's legislature changed its law to mandate a unanimous jury in 2016. However, in 2020, the Florida State Supreme Court ruled that a unanimous jury was not necessary to sentence someone to death. Rather, it was only necessary that all jurors find that the defendant was eligible for the death penalty because of "aggravating factors."
The court upheld a death penalty conviction for Mark Anthony Poole, who was sentenced to death based on the recommendation of a majority of the jury.
In his dissent, Justice Jorge Labraga argued the court's decision will return Florida to its "outlier" status and took a "giant step backward" by removing a "significant safeguard for the just application of the death penalty in Florida."
"Death is indeed different. When the government metes out the ultimate sanction, it must do so narrowly and in response to the most aggravated and least mitigated of murders," Labraga said.
Justice Alan Lawson, in responding to Labraga's dissent, wrote that the decision didn't change state law, and therefore a unanimous jury was still needed to recommend the death penalty. However, some have argued that it opens the door for the Florida state legislature to reconsider the law and potentially return to the era when only a simple majority was needed.
During the sentencing phase of the trial, prosecutors will present evidence advocating for the 23-year-old to face death. Hearings are scheduled for November and December with sentencing coming in early 2022.