What Really Happened to Tanya Roberts?
Actress Tanya Roberts is not dead as previous reports have attested. However, the 65-year-old actress remains in critical condition in the intensive care unit of Los Angeles' Cedars-Sinai Medical Center after suffering a fall in her home on Christmas Eve.
Newsweek independently confirmed that Roberts was still alive by speaking with her representative Mike Pingel. Pingel told Newsweek that he had initially spread news of Roberts' death after speaking with her distraught partner, Lance O'Brien, on Sunday afternoon.
O'Brien had visited his ailing wife in the hospital Sunday around 3 p.m. local time believing that she was close to death. O'Brien then mistakenly told Pingel that his wife had passed. However, Pingel told Newsweek that she is still alive.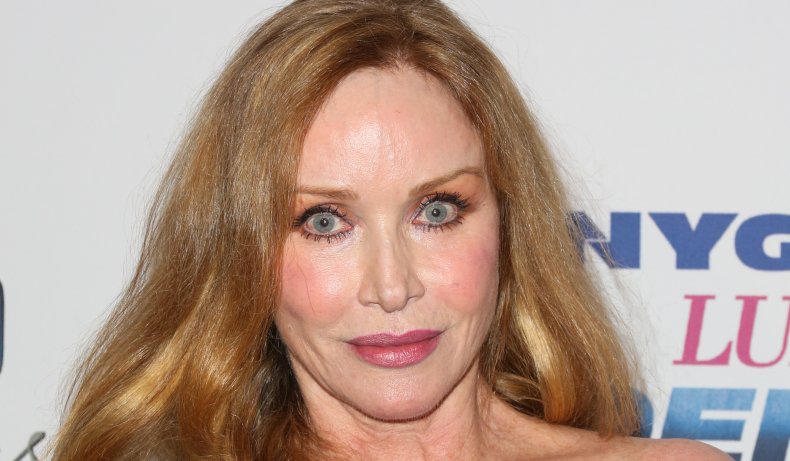 "Online, people are saying this was a hoax and just for promotional stuff, and it is not," Pingel told Newsweek. "She's a very sick lady."
On Monday, the investigative and entertainment news TV program Inside Edition said that O'Brien had received news from the hospital via telephone that Roberts was alive while O'Brien was recording an interview for the program.
Reports of Roberts' passing began circulating Sunday evening as the celebrity news website TMZ reported her death. O'Brien's representative gave the website the following quote, attributed to O'Brien: "As I held her in her last moments, she opened her eyes."
Numerous media outlets—including Newsweek, People magazine and The Hollywood Reporter—all reported her death.
Roberts reportedly collapsed in her home on Christmas Eve after walking her two dogs. Upon entering the hospital, she was placed on a ventilator, though O'Brien said it was because she had difficulty breathing, not because she had COVID-19. O'Brien also said that she had been experiencing liver trouble before being admitted to the hospital.
Roberts appeared as a sultry geologist in the 1985 James Bond film A View to a Kill, acted in the final season of the female-led TV action series Charlie's Angels and appeared as Midge Pinciotti, a recurring ditzy mother character, in the late '90s and early 2000s sitcom That '70s Show.
Pingel said that he has felt personally touched by all the beautiful stories that have been reported about Roberts' life and career amid the premature reports of her death.