What Ronald Reagan's Son Has Said About Trump Family
Former President Ronald Reagan's son has said his father would be "horrified" by the current presidency, calling Trump's children "grifters".
Ron Reagan spoke with CNN Newsroom host Ana Cabrera on Sunday, saying the Trump family's involvement in White House matters was "inappropriate" and based on nepotism.
Cabrera asked Reagan whether involvement in White House matters ever extended to his family when his father was president in the same way it does with the current White House.
"Uh, no," Reagan replied. "Not the way it does in this current White House, no.
"It would be terribly inappropriate, I'm sure my father would've thought so, to practice the kind of nepotism that we see now."
Reagan, a radio host and political analyst, has spoken openly about his disdain for the current presidency. He has previously called Donald Trump a "deeply damaged human being" and a "danger to the world" who needs to be removed from office.
Alluding to Trump's track record of appointing his own children to fill senior White House positions, Reagan attested that his father "would not be of a mind to appoint an unqualified person, whether that person was his child or not, to a position high in the White House".
"And, you know, given no experience there, why would you do that? Why would I even accept something like that?" he continued.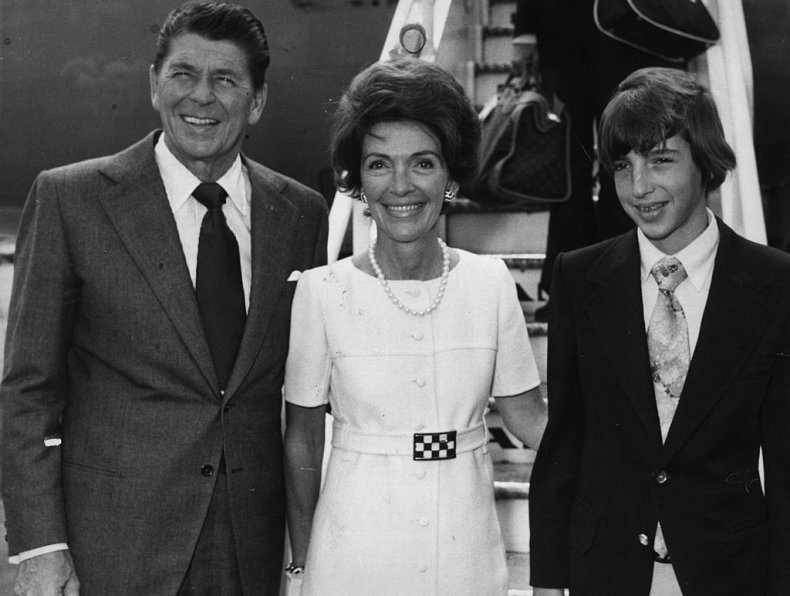 Reagan acknowledged that he and his siblings supported his father's campaigns, but outlined how he thought the current situation was different.
"When you cross the line is, you know, I hate to say it here and I don't mean to be blunt, but we've got a bunch of grifters there in the White House ... They're treating this as a grift," he continued.
When pressed, he elaborated, saying: "They're mixing business with pleasure. They're mixing business with state craft. They're using the hotels and the golf clubs to profit off of the presidency.
"Jared Kushner and Ivanka Trump have no qualifications whatsoever to be in the position they're in, zero, zip, and they're using it to make money, basically."
Reagan, who - unlike his father - identifies as an outspoken liberal, said Trump had "done a tremendous amount of damage" to the Republican Party.
"When I think of my father, I think of words like integrity, decency, dignity, honor, and patriotism — not nationalism but patriotism — all of those qualities are in very short supply in this White House. And, frankly, the Republican party has been complicit in degrading those values."
"Do you think your father would recognize the Republican party right now?" Cabrera asked.
"He would be horrified by the Republican party right now. The spinelessness in the face of this pathological entity in the White House right now would shock him."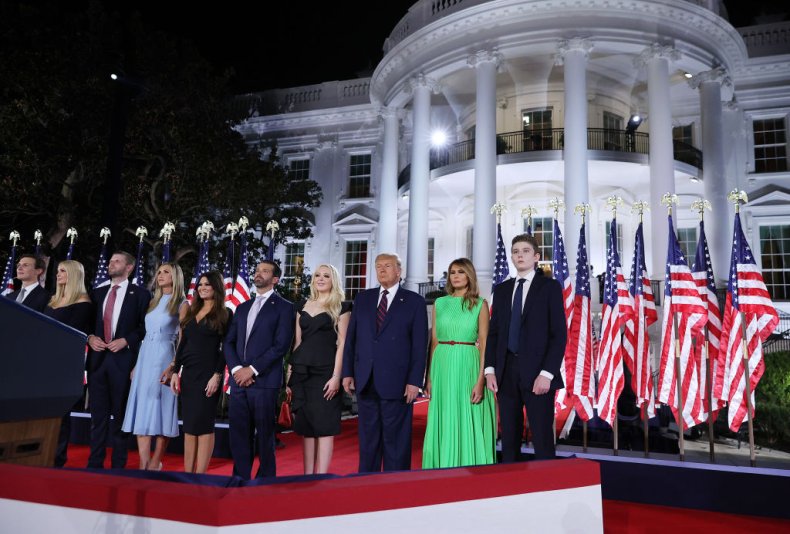 Trump, however, holds a different view. In an interview with Fox News's Sean Hannity, he named Ronald Reagan as the president he most admired during his lifetime. He told The Wall Street Journal in 2015 that the feeling was mutual. "He felt very good about me," Trump said of Reagan. "Frankly, he liked my attitude."
On the campaign trail, Trump's Make America Great Again slogan even echoed the Let's Make America Great Again slogan used by Reagan during his 1980 run for the White House.
In another tribute to the former Republican president, Trump shared a photograph of himself meeting Reagan and his wife, Nancy, at a White House reception in 1987 just days before his inauguration.
Reagan's son has never held back in his opinion of Trump, having previously called the president an "emotionally unstable" individual and a "sociopathic, malignant narcissist."
"The Electoral College has sort of vomited this thing up and it landed in the Oval Office," Ron Reagan said on MSNBC's "Hardball" in October of 2017. "It's a stain. It's a big glob on the carpet there. It needs to be removed ... This man is a danger to the world."
His half-brother Michael echoed similar thoughts in 2016, saying Trump was the only GOP presidential candidate in his lifetime his father would not have backed.
"No way do I or would my father support this garbage," he tweeted in October of the same year.