What Is Rumble? The YouTube Alternative 'Where Conservative Views Won't Be Discriminated Against'
At a time when the political discourse in America is incredibly charged, and there's an ongoing debate about "censorship" on major social media platforms, there is Rumble, an alternative for YouTubers who feel that conservative perspectives can be sidelined on the video-sharing site. The Toronto-based Rumble was founded in 2013, and considers itself "free-speech friendly," according to The Post Millennial.
As per Rumble's own site, the platform "provides video creators a way to host, manage, distribute, create OTT [over the top] feeds and monetize their content." Rumble boasts 50 million unique monthly views, and 50,000 content creators. Video content on Rumble ranges from news to short viral clips.
Political commentator Dan Bongino co-owns the platform. "We need somewhere to go where conservative views won't be discriminated against," he said via Reclaim the Net.
In its piece on Rumble, Reclaim the Net wrote that Bongino had enough of "YouTube's attitude toward conservative voices," which inspired him to invest in the competing platform. Additionally, the political commentator claimed that YouTube "demonetizes 80 percent of daily episodes uploaded to his YouTube channel that has some 600,000 subscribers," because of the political content he creates.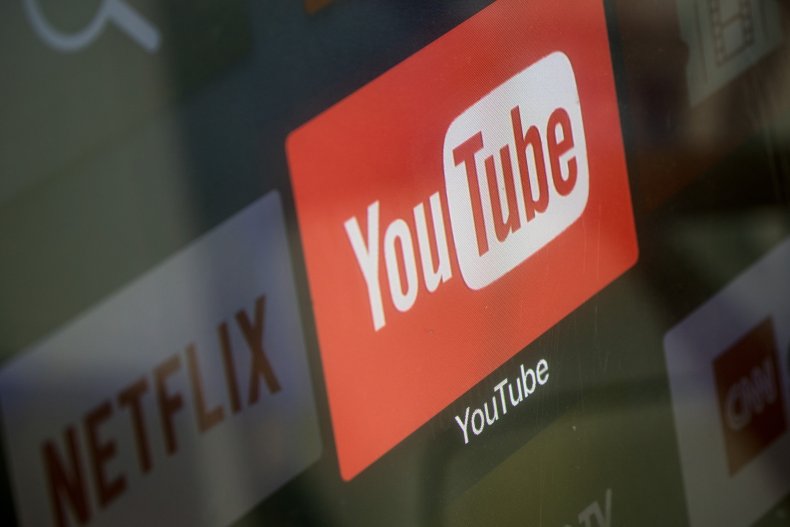 In a tweet shared back in September, Bongino alleged that YouTube was "crushing" conservative-leaning perspectives, and said the time to "sit around and take their bulls***" was over.
"They think alienating & discriminating against major content producers is a long-term business plan. It's not," he tweeted.
Newsweek reached out to YouTube for comment, but did not hear back in time for publication.
In February, it was ruled by the 9th US Circuit Court of Appeals in Seattle that YouTube does not illegally censor conservative content. YouTube's censorship policy includes guidelines for hate speech, along with harmful and dangerous content.
Rumble's Content Policy states: "Rumble.com is committed to promoting the most up-to-date and unique content possible while maintaining standards consistent with the Internet community and the societies of the world."
Additionally, "Rumble.com has the sole discretion to decide whether content or material is prohibited on the Site and any materials submitted to the Site are always examined before they are put on the website. You acknowledge that Rumble.com has the absolute right (but not the obligation) to delete, move and edit content and material for any reason, in any manner, at any time, without notice."
Bongino also partnered with Parler, a Twitter alternative, this June; Parler also lauds itself as a free-speech friendly platform. "I've decided it's time to fight back against the Tech Tyrants. I'm beyond fed up with the censorship and bias of Twitter and Facebook and I'm not going to stand back and watch as they target us," he said at the time. "As a result, I've taken an ownership stake in Parler, the hottest social media alternative in the market right now."
Rumble also puts an emphasis on users monetizing their content. "Our platform has always intended to kick back revenue to creators. Other video platforms have created billion dollar market caps on the backs of your content, and I want to change that." Chris Pavlovski, CEO of Rumble, said via Tech Times in June. "The Rumble app is just the entrance point to long term revenue management on our platform."
Users can embed their Rumble player, or "use their own video players which Rumble monetizes for both the publishers and the creators" in order to share their content, Born Digital reported.
In a statement to Newsweek, Pavlovski said, "The platform has been around for 7 years serving all types of creators, with a specific focus on protecting intellectual property rights of smaller creators; we feel that's where we can help the most."