What Is Sequestering a Jury? Lawyer Looks to Isolate George Floyd Jurors After Daunte Wright Shooting
Eric Nelson, the defense attorney for former Minneapolis police officer Derek Chauvin, pushed for jurors in the George Floyd murder trial to be sequestered after Daunte Wright, a 20-year-old Black man, was fatally shot Sunday during an arrest just miles away from the trial.
A Brooklyn Center, Minnesota, police officer shot Wright after he reportedly tried to re-enter his vehicle as officers tried to apprehend him. It came as the trial for Derek Chauvin, a former Minneapolis police officer, entered its third week of witness testimony, and Nelson raised concerns that the shooting could taint jurors.
"This incident, while I understand it is not this case...the problem is the emotional response that case creates sets the stage for a jury to say, 'I'm not going to vote not guilty because I'm concerned about the outcome,'" Nelson told the judge on Monday.
Nelson pointed out that multiple jurors during the selection process expressed concerns about the public's response to their verdict. Wright's death, he said, "highlights and brings it to the forefront of the jury's mindset" that a verdict will have "consequences."
The attorney asked the court to question the jurors about what they knew about Wright's death (in what is known as voir dire) and if they could still remain impartial in Chauvin's trial. He also requested the court to sequester the jurors until the end of the trial.
Sequestering a jury means jurors are isolated from the public in an effort to avoid outside influence affecting their judgment. It's an extremely rare situation, but it has happened in several high-profile cases, including the trial of O.J. Simpson, who was accused of killing his ex-wife Nicole Brown Simpson and her friend Ron Goldman.
In most cases, jurors are sequestered for only a few days or weeks, but in Simpson's trial the jury was isolated for more than 250 days, the longest jury sequestration in U.S. history. When jurors are sequestered, they're unable to read the news, can watch only approved TV shows and movies and are monitored by bailiffs to ensure they're following the rules.
This isn't the first time Nelson has requested the jury be sequestered. He previously raised concerns about jurors coming to court after being exposed to numerous media reports regarding Floyd's death. One juror was already questioned about the information she may have been exposed to.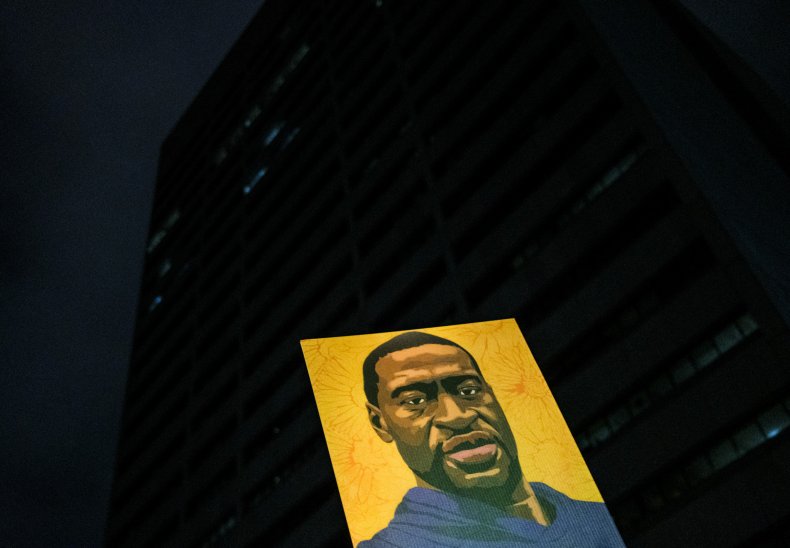 Prosecutors opposed Nelson's request, saying that they didn't believe it would be appropriate or effective. While Wright's death was an officer-involved shooting and happened only 11 miles away, Steve Schleicher, special assistant to the Minnesota attorney general, said it's a different situation involving a different police department.
"World events happen. Things continue to happen in the state despite the fact that we're all here in trial," Schleicher said. "And we can't have every single world event that might affect somebody's attitude or emotional state or anything be grounds to come back and re-voir dire all the jurors."
Schleicher also said it would be "very difficult" for jurors to follow an order to avoid the media, since in today's world it's all-consuming. He called it a "nearly impossible" court order and raised concerns about jurors inadvertently breaking the rules.
At the beginning of the trial, Judge Peter Cahill kept the door open to sequestering jurors and acknowledged they may have heard about the civil unrest on Sunday. However, he agreed with prosecutors that the Wright shooting had no bearing on Chauvin's trial. He said was open to sequestering in case someone found out who the jurors were and attempted to tamper with them.
That hasn't happened yet, so Cahill denied Nelson's motion, telling the court that sequestering jurors would only further "aggravate" them and imply that there's a greater threat to their security.
"It would be a different story if it was civil unrest following another verdict where the jury can see what the consequence of a certain verdict is in a similar case," Cahill said.