What States Do Not Have Daylight Saving Time?
Daylight saving time (DST) goes into effect at 2am local time this Sunday, with clocks moving forward one hour, giving most Americans one less hour in bed but one more hour of sunshine to enjoy. That is until November when clocks go back once again.
However not all states take part in this time change.
DST was implemented in the U.S. in 1918 during WWI as a way to save energy. Since then, amid repeals, federal laws and exemptions, many states have proposed the idea of scrapping the practice, preferring to stick to Standard time or abide by DST permanently. Most of the proposals have been unsuccessful.
Which states do not have Daylight Saving Time?
Currently, only two states do not observe DST, Arizona and Hawaii.
Arizona permanently switched to Standard time in 1968. Due to its scorching temperatures, DST in Arizona is widely considered to be counter-productive. The average spring temperature in the state is 90°F, while average summer temperatures can reach a staggering 112°F. Most people living in Arizona prefer to do their activities in the cooler evening hours, and DST would mean intense heat and sunshine late into the evening. Additionally, any possible energy savings would be off-set by the increased use of air-conditioners and cooling systems throughout the day.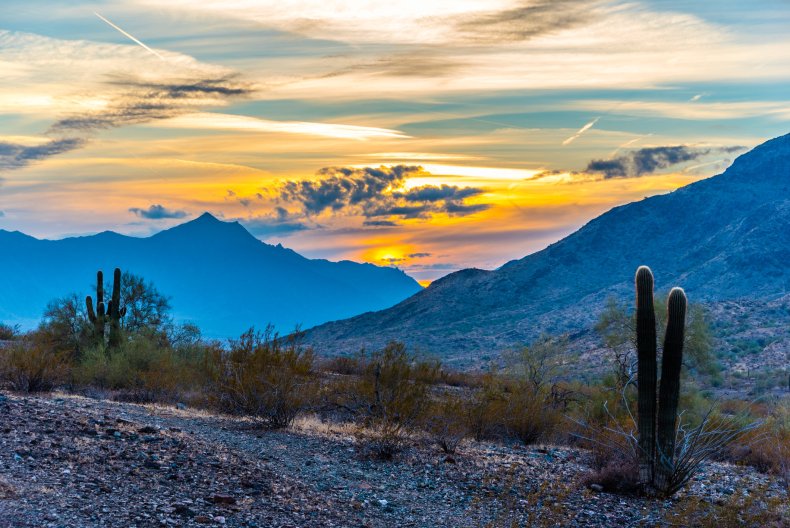 There is an an exception though. The Navajo Nation, which stretches across four different states and covers a large area of northeastern Arizona, does observe DST. This is essentially to ensure that neighboring Navajo communities are on the same schedule and able to conduct business effectively.
Curiously, The Hopi Reservation, which is geographically surrounded by the Navajo Nation, sits entirely in Arizona and does not observe DST.
Hawaii opted out of the provisions of the 1967 Uniform Time Act, and never observes DST, instead following Hawaii-Aleutian Standard Time. Due to Hawaii's proximity to the equator, there is almost no difference in the amount of daylight during summer and winter, making the main advantage of DST redundant.
There are several U.S territories, including Puerto Rico, Guam, American Samoa and the U.S. Virgin Islands, that forgo DST for similar reasons to Hawaii. A year-round abundance of sunshine makes the practice unnecessary in these locations.
Exemptions and permanent daylight saving time
Currently, every state has the option exempt itself from DST. Various states, including Massachusetts, Michigan, and Oklahoma, have at one point introduced legislation regarding opting-out.
Several other states—Alabama, Arkansas, California, South Carolina, Delaware, Florida Georgia, Idaho, Louisiana, Maine, Minnesota, Mississippi, Montana, Ohio, Oregon, Tennessee, Utah, Washington and Wyoming—have enacted legislation to do away with the time change altogether and implement DST all year round. However this is impossible under current federal law.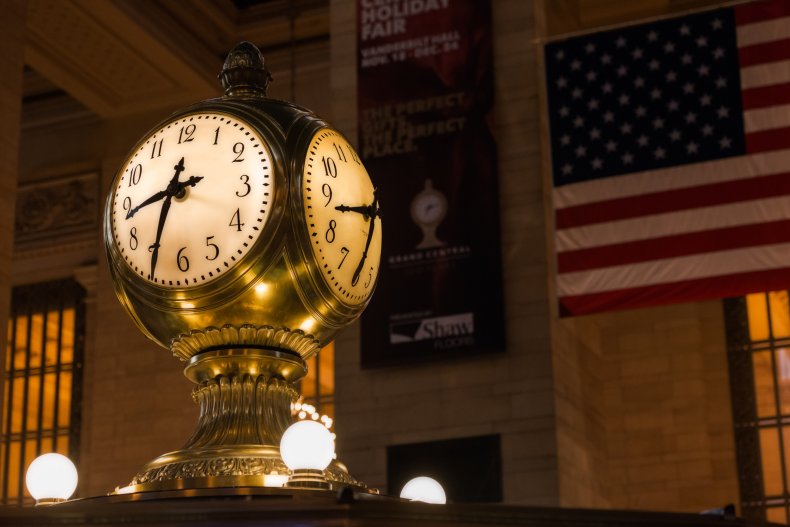 In 2021, a bipartisan group of senators reintroduced the Sunshine Protection Act, an attempt to make DST permanent across the U.S. Similarly, the Daylight Act would give states the option to observe DST throughout the year. Neither act has seen much progress thus far.
Permanent DST was briefly established in 1974 by president Richard Nixon to mitigate the 1973 oil crisis. However this lost support due in part to the dark winter mornings that come with DST.