What Time Is The State Of The Union? Trump To Outline Agenda For 2018 On Tuesday Night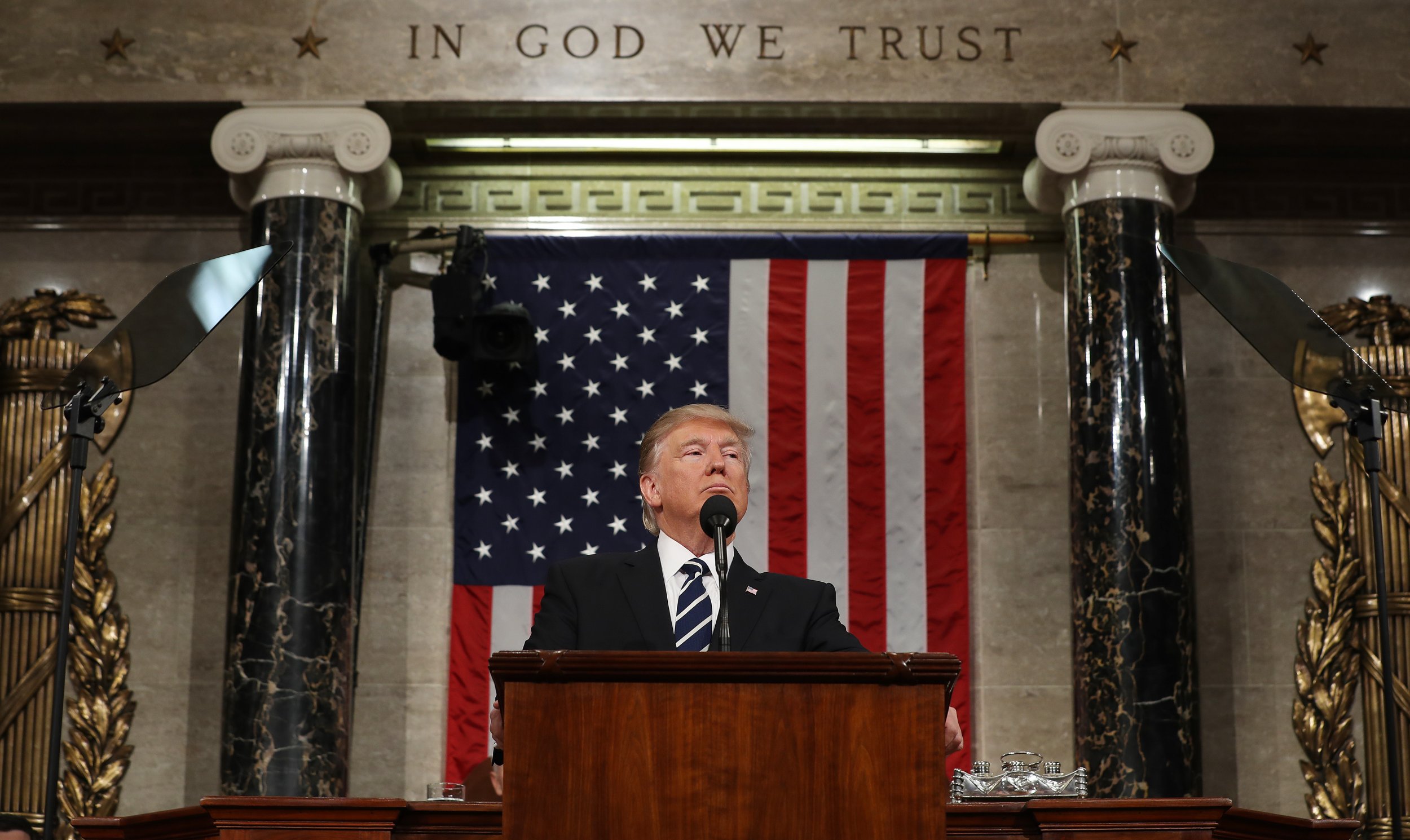 President Donald Trump will deliver his first State of the Union address on Tuesday night, the traditional opportunity to outline his agenda for 2018 and reinforce what he feels he accomplished during his first full year in office.
The president will speak before a joint session of Congress for roughly an hour, beginning at 9 p.m. ET. The longest ever State of the Union was given by President Bill Clinton––his 2000 address was 89 minutes in total. The shortest was delivered in 1986 by President Ronald Reagan in just 31 minutes, according to the American Presidency Project.
All major networks and cable news channels will broadcast the speech live. It can also be streamed on the White House's website and via various news outlets on Facebook.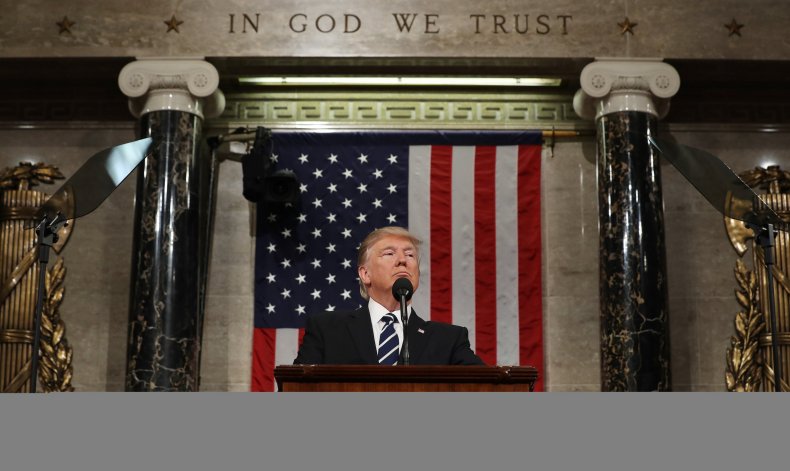 On Monday, Trump told reporters the speech would cover "a lot of territory," adding that he'll focus on what he called the "great success" of the stock market, which is up more than 30 percent during the Trump presidency. Trump has also hinted that bipartisanship will be a big theme in his address, especially in relation to the hotbed issue of immigration.
The president won't fully be able to bridge the partisan divide in Congress—after all, a number of Democratic members say they will skip the speech altogether to protest Trump.
Other issues Trump will likely address include infrastructure, economic growth and his "peace through strength" approach to foreign policy.
Thus far, Trump has been a historically unpopular president. His approval rating currently stands around 38 percent, according to Gallup. Hence, this speech offers the president an opportunity to attempt to convince the American people the country is headed in the right direction.
On Sunday, perhaps offering a preview of his address, Trump tweeted, "Our economy is better than it has been in many decades. Businesses are coming back to America like never before. Chrysler, as an example, is leaving Mexico and coming back to the USA. Unemployment is nearing record lows. We are on the right track!"
The Democratic response to the State of the Union this year will delivered by Massachusetts Representative Joe Kennedy III, the grandson of the Robert Kennedy, who was assassinated in 1968 just as he was about to secure the Democratic nomination for president.