What Trump's Inaugural Guests Tells Us About His Faith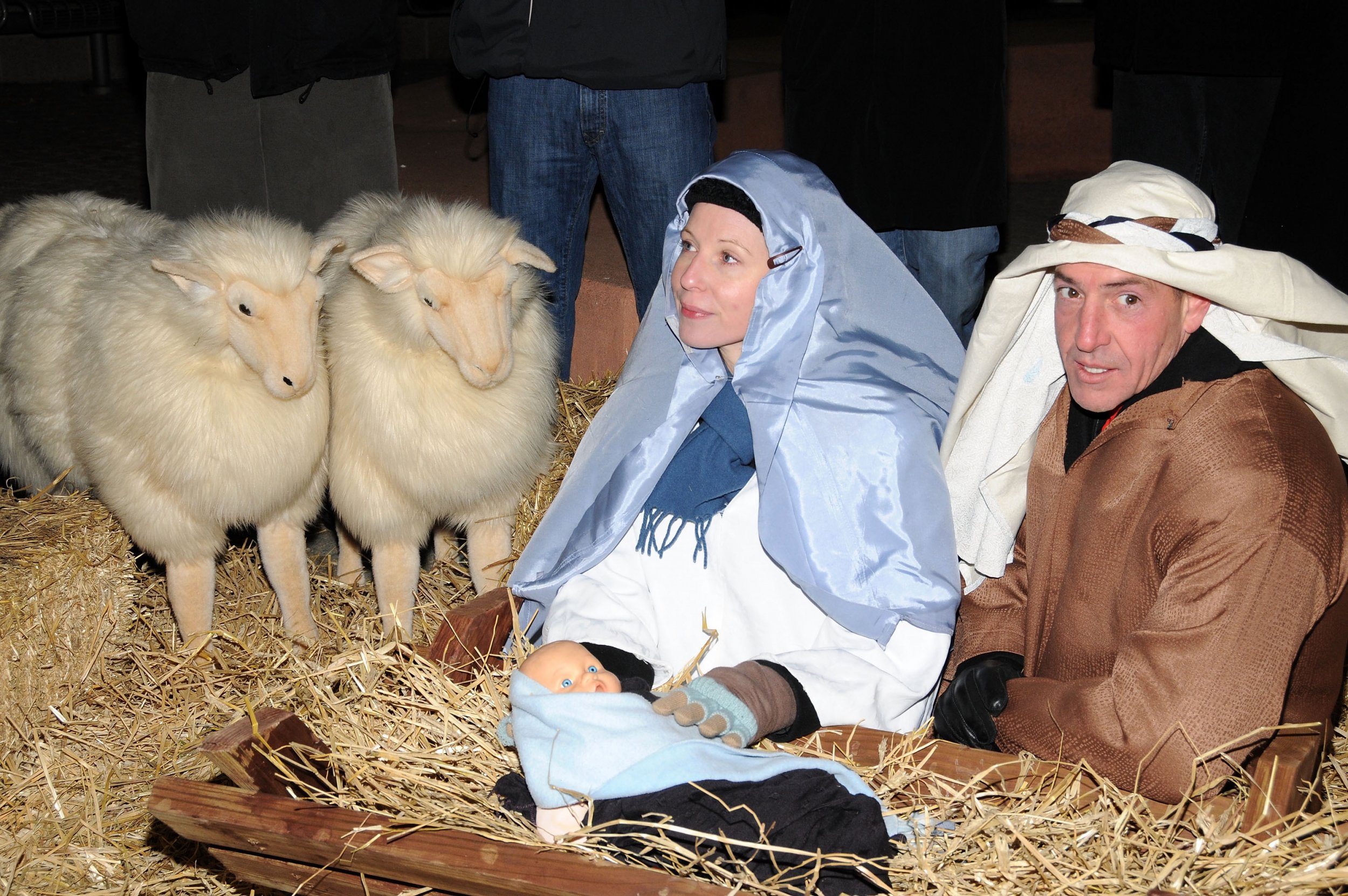 On the subject of religion and presidential politics, no one had more insight than Senator Eugene McCarthy, who ran for president five times. Himself.
"Only two kinds of religion are tolerated along the Potomac," he once told me. "Strong beliefs vaguely acknowledged and vague beliefs strongly affirmed."
President-elect Donald Trump, however, has introduced a new category: vague beliefs awkwardly expressed.
Although he was raised Presbyterian, Trump's few and fumbling references to religion during the campaign indicate that he cannot distinguish between John Calvin and Calvin Klein.
When asked in an interview if he had ever asked God for forgiveness, he said. "I'm not sure I have."
All of which helps to explain why Trump has lined up six clerics to participate in his inauguration—one more than previous record-holder Richard Nixon (vague beliefs, strongly affirmed) at his first inauguration.
A politician doesn't have to be especially religious himself to appreciate the political value of showcasing those who are. Franklin Delano Roosevelt was the first president to recognize this.
It was at Roosevelt's second inauguration in January of 1937 that clergy first offered prayers during the ceremony. FDR was an Episcopalian (tempered beliefs rarely discussed). But after a prayer by the (Episcopal) Chaplain of the Senate, Roosevelt added a closing benediction by Father John A. Ryan, a Roman Catholic priest who became known around Washington as "Right Reverend New Dealer" because of his vigorous support for the Roosevelt's economic recovery policies.
Related: Donald Trump's God Problem
Since then, most incoming presidents have invited a spread of clerics to invoke God's blessings for one or more reasons: to acknowledge the nation's dependence on God, to celebrate the country's commitment to religious freedom and diversity, or—less nobly—to curry and reward political support from the nation's diverse faith communities.
So what do Donald Trump's six picks tell us about his religious preferences and habits?
First, they support the impression that—unlike Southern Baptist Bill Clinton, who never met a pew he wouldn't sit in—Trump is not a regular churchgoer and does not identify with any local congregation in New York or in Florida. If he had a church he regularly attended he would have tapped his pastor to be part of the inaugural mix.
Moreover, Trump never even met two of the invited clerics, Bishop Wayne T. Johnson, an African-American pastor in Detroit, and the Rev. Samuel Rodriguez, president of the The National Hispanic Christian Coalition, until late in his campaign. Each provides a needed ethnic platform presence.
Second, two of the invitations are clearly political thankyous for rallying evangelicals to Trump's cause. One went to Florida broadcaster Paula White, a long-time friend who aided Trump by testifying to his Christian bona fides at evangelical rallies.
The other is the only Protestant bold-face name to appear at the inauguration: Billy Graham's son and successor in the family business, Franklin Graham, who staged conservative "values" rallies in 50 states and later declared that "God has allowed Donald Trump to win this election to protect this nation for the next few years."
Franklin Graham's embrace of Trump is more surprising than Trump's embrace of Graham, whose chief political asset is the name he shares with his legendary father.
Billy Graham had been Nixon's religious enabler, but after Watergate the evangelist expressed regret for having meddled in presidential politics, ceased to do so and pointedly distanced himself from Jerry Falwell, Pat Robertson and other chieftains of the Christian Right.
Franklin, however, has not heeded his father's words or example. On the contrary, for Billy's 95 th birthday in 2014, Franklin threw an elaborate party and invited Trump among other luminaries of the political and religious right to fête his father. Billy appeared briefly in his wheelchair but was by then too deaf and blind to identify his son's guests.
Trump's last two choices are sui generis picks: Rabbi Marvin Heir, head of the Simon Wiesenthal Center in Los Angels, and New York's Cardinal Timothy Dolan, who will read a passage of scripture. Neither is close to the President-elect but their presence restores a tradition—begun when, as FDR once wryly put it, Jews and Catholics were still considered "guests" in Protestant America—and not repeated since the second inauguration of Ronald Reagan (vague beliefs strongly affirmed).
Apart from the cardinal and the rabbi, Trump's cast of inaugural clergy reflects aspects of the man himself. Just as Trump brings to the presidency no experience in politics or public service, so Graham, White, Johnson and Rodriguez, a Pentecostal who began preaching at age 14, bring to the ministry no seminary degrees or training. White and Johnson are self-anointed and, as Trump was, stars of their own television shows.
But the one to watch on Friday is Pastor Paula White, and not just because she is as attractive as any of Trump's wives. Like Trump, White is thrice married, and has navigated the waters of bankruptcy.
The president-elect calls her his "religious adviser" and has appeared on her program to praise her preaching. What White preaches is a version of "the prosperity gospel," a mutant form of Christianity embraced by 40 per cent of the mega-churches in this country, according to Duke Divinity School historian Kate Bowler.
White's angle is that those who want health and wealth can make these blessings happen by tapping into an agreement with God.
No wonder she is Trump's spiritual adviser: it's the Art of the Ultimate Deal.
Kenneth L. Woodward, former religion editor of Newsweek, is author of Getting Religion: Faith, Culture and Politics From the Age of Eisenhower to the Era of Obama.