What Wagner Group's 'Criminal Organization' Label Means
The Wagner Group has officially been deemed an international "criminal organization," at least according to a decision reached Monday by members of the Verkhovna Rada, Ukraine's parliament.
The private Russian military unit, also known as mercenaries, has often fought in its own capacity separate from the Russian army. The Wagner Group is headed by Russian oligarch Yevgeny Prigozhin, a longtime ally of Russian President Vladimir Putin.
"The purpose of adopting the resolution is to consolidate the efforts of Ukraine and the international community for the just restoration of peace, ensuring the international legal order in the world and in Ukraine, and the inevitable punishment of all persons guilty of violating international humanitarian law," reads legislative wording of the resolution.
The legislation also cites Wagner's "activities in Ukraine, CAR, Mali, Libya and Syria," and proposes a national strengthening of organizational procedures as it relates to investigating potentially criminal offenses made by suspected members of the group.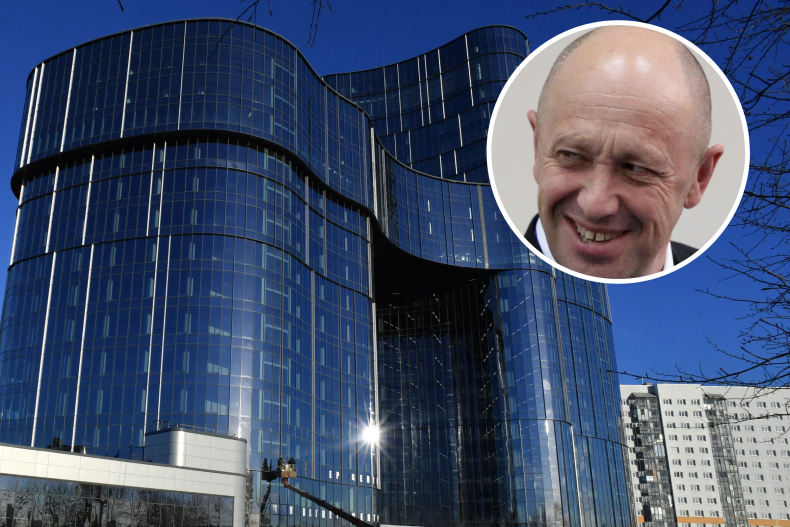 "We are preparing to destroy 'Wagner' as a component of international terrorism," Andriy Yermak, the head of Ukraine's Presidential Office, wrote on Telegram. "Today's recognition of PMK 'Wagner' as a terrorist organization...is a step towards bringing them to justice. Ukraine will appeal to the courts of allied states, and in the future this will affect the confiscation of Russian assets."
Ukrainian officials are also calling for their allies in the ongoing Russia-Ukraine war to make similar proclamations.
The declaration includes an appeal to world parliaments and international organizations to recognize Russian private military companies as terrorist organizations, Anton Gerashchenko, an adviser to Ukraine's minister of internal affairs, tweeted.
Oleksandr Korniyenko, first deputy speaker of the Verkhovna Rada, referred to Wagner as "terrorists who kill Ukrainians."
"We must raise our voice and call things by their proper names," he tweeted Monday. "We urge the world to do the same. #RussiaIsATerroristState"
Maria Popova, associate professor of political science at McGill University, told Newsweek on Monday that the declaration may now possess more importance.
"This move is part of Ukraine's efforts to advocate and convince its Western partners to take the same step, or come up with other steps to neutralize, isolate, and weaken Wagner," Popova said. "In the short-term, the impact will be minimal—Wagner is technically illegal even under Russian law—and Russia will continue using their fighters as an integral part of its invasion force."
She added: "In the medium to longer-term, though, the more countries label Wagner as a terrorist or criminal organization, the clearer its rogue status would be; possibly, that would reduce Wagner members' ability to seek asylum in the West."
Mikhail Alexseev, a political science professor at San Diego State University, told Newsweek on Monday that he sees minimal impact on the battlefield resulting from such measures.
That is due in part to Wagner suffering massive casualties around the Ukrainian cities of Bakhmut and Soledar, and not being as prominent in Russia's intensifying offensive along the Donbas front line, he added.
However, Alexseev believes the group continues to recruit.
"There may be a tighter integration/amalgamation with the regular military, so they may not be featured as prominently but they will keep contributing to the Russian capabilities in old and new ways," Alexseev said. "On the other hand, these designations by Ukraine (including criminal charges against Prigozhin) and the U.S. are still important in a broader, longer-term and global context. Potentially, they make it easier to put pressure on/induce states that have not been imposing sanctions on Russia to join the sanctions or to curtail cooperation."
That could translate to impacts in Africa and the Middle East, he said, where Wagner has operated to support dictators, secure access to valuable resources for its own national gain.
Late last month, the Wagner Group was re-designated as a "significant transnational criminal organization" by the U.S. Treasury. Dozens of the group's affiliates were subjected to sanctions, which freeze any U.S. assets and bars Americans from conducting business with those sanctioned.
"As sanctions and export controls on Russia from our international coalition continue to bite, the Kremlin is desperately searching for arms and support—including through the brutal Wagner Group—to continue its unjust war against Ukraine," Treasury Secretary Janet Yellen said in a statement at the time of the declaration.
Is Prigozhin's Impact Waning?
Prigozhin's impact, and that of his crew, has been debated.
The Institute for the Study of War (ISW), a U.S.-based think tank, said last month that he was "overestimating" his importance to the Kremlin and Russian military operation.
As the Russian military takes a more prominent role in the operations around Bakhmut and is less reliant on Wagner recruits, the Kremlin will no longer "need to appease Prigozhin," the ISW said in its assessment.
Newsweek reached out to the Ukraine Foreign Ministry and Kremlin for comment.