What is a Wallbox Electric Vehicle Charger and How Can I Get it Installed?
Nissan announced a partnership with Wallbox, an electric vehicle (EV) charging company, to remove some steps in the EV buying process on Wednesday.
Starting next month, buyers of the 2023 Nissan Leaf and the forthcoming 2023 Nissan Ariya will be able to add a Wallbox level 2 charger to their purchase. The Leaf has been sold in America since 2011 and the Ariya is an all-new model that's slated to go on sale this fall.
"As we continue our efforts to make EVs more accessible, this new program with Wallbox allows us to offer a simple solution for EV owners looking to install a home charger," Nissan director of EV marketing and sales strategy Aditya Jairaj said in a press release "This initiative will make it easier and more convenient for more consumers to switch to EVs."
According to the Fuel Institute, more than 70 percent of EV drivers end up charging at home.
So what is a Wallbox charger, how does it work and how do you get it installed?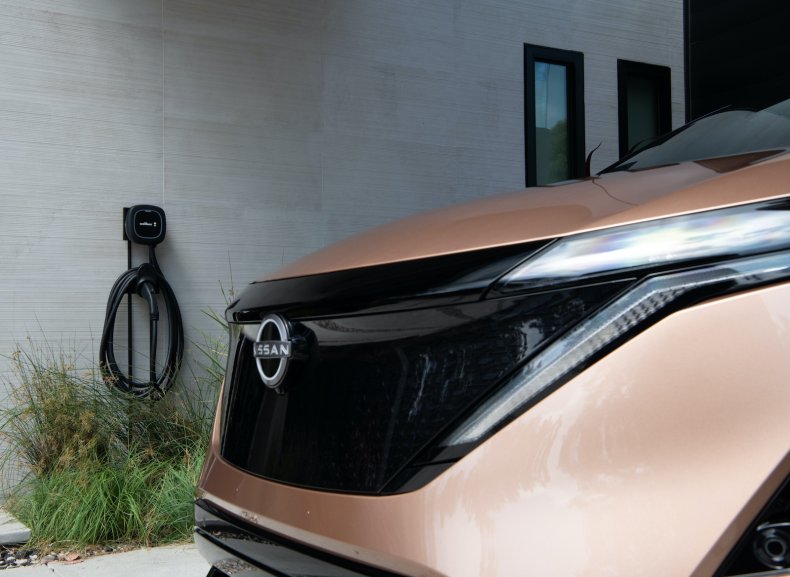 What's a Wallbox charger?
Wallbox, the Spain-based charging company, makes several products for juicing up EV batteries. The specific one that's offered in the Nissan partnership is the Pulsar Plus Level 2 charger.
The Pulsar Plus is a 40-amp charger capable of putting out a maximum of 9.6 kilowatts (kW). Depending on whether you have the 2023 Nissan Leaf with the 40-kilowatt-hour battery or the 60-kilowatt-hour battery, the car can get a full charge in either eight or 11.5 hours.
The Ariya has a Level 2 charging capacity of up to 7.2 kW.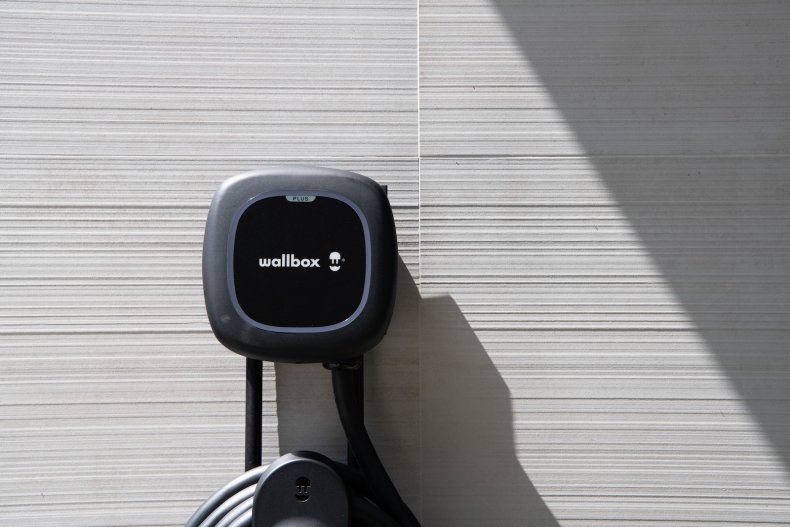 How does it work?
Just like any other home charger, after it's installed you just plug it into the car's charge port to begin.
You can also schedule charging times in the myWallbox app. Internet connectivity from the Pulsar Plus means that the smart functions, like scheduled charging times, can be controlled by phone.
It can also be integrated with smart home setups like Amazon Alexa and Google Home, allowing for voice commands.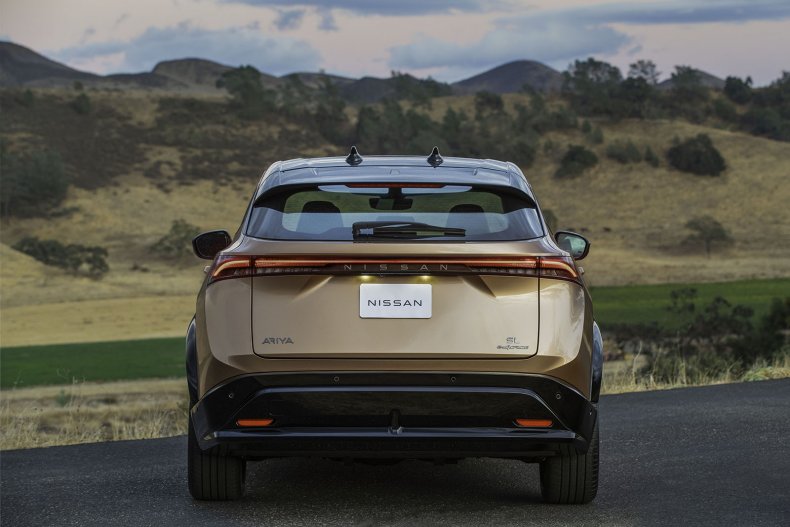 How do you get it installed?
The Wallbox Pulsar Plus has a retail price of $649. Installation will cost extra, varying depending on location. Nissan says you can book the installation on its website when the partnership goes live next month.
A licensed electrician will probably need to come to your house to properly wire the charger into your home's electrical system.
Come tax time, it would be prudent to seek out a federal tax credit for the charger's installation. It's supposed to cover 30 percent of the cost with a cap of $1,000. Look for IRS form 8911, or the Alternative Fuel Vehicle Refueling Property Credit.