'What We Do in the Shadows' Showrunner on Colin Robinson's Journey in Season 3
Colin Robinson is, arguably, the most boring character in What We Do in the Shadows, but that was how he was designed to be.
The character, played by Mark Proksch, is an energy vampire who feeds on the emotions of humans rather than blood, and Colin thrives off of boring people.
While he may not be as flamboyant or charming as vampire housemates Nandor (Kayvan Novak), Laszlo (Matt Berry) or Nadya (Natasia Demetriou), he somehow fits perfectly with them.
And in Season 3, Colin gets to take the spotlight with the series exploring a surprisingly amusing friendship between him and Laszlo.
Showrunner Paul Simms spoke to Newsweek prior to Season 3 Episode 9, which aired on FX on Thursday, and explained the reasoning behind giving Colin a time to shine.
*Warning: This article contains spoilers for Season 3 Episode 9 of What We Do in the Shadows*
Giving Colin Robinson the spotlight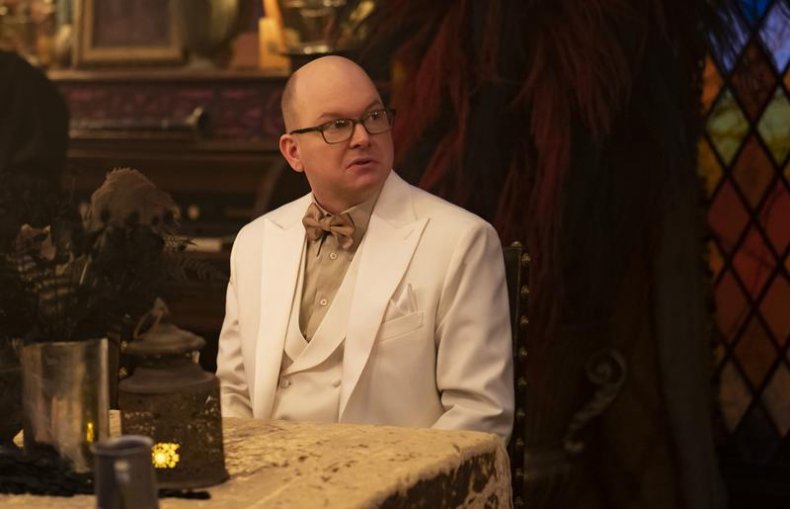 Despite his tendency to bore people, Simms argues that Colin is "also one of the funniest characters" in the show, so the writers were interested in exploring his origins.
"Since energy vampires is Jemaine [Clement]'s invention that didn't exist before in vampire lore, it's one we created ourselves for all three seasons we talked about what is it? Where did he come from and what are his origins?"
"Are they made that way? Are they born that way? And in trying to answer those questions ourselves we thought we could have a whole season of him trying to figure it out."
Simms explained that in exploring the deeper meaning of Colin's existence they were able to create some "great twists and turns" over the course of the season.
He wasn't lying. Season 3 has a dramatic twist in Episode 9: Colin Robinson is dead.
The character which fans have grown to love despite his boring nature has passed on after reaching his 100th birthday, which Laszlo revealed in the episode is the age at which all energy vampires expire.
Focusing on Colin and Laszlo's friendship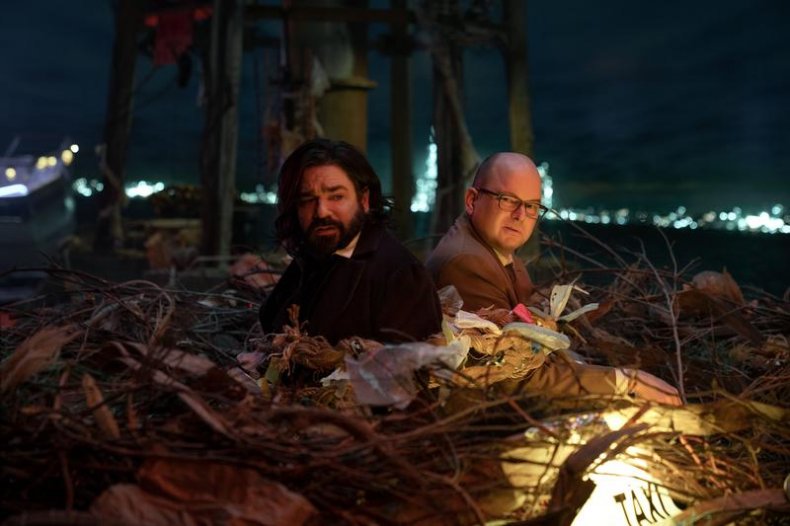 Laszlo reveals he knew about Colin's ultimate demise since the beginning of the season, but he didn't have the heart to tell him and instead tried to give him the best final days possible.
His confession suddenly explains why Laszlo was always spending time with Colin. The pair did numerous things together like rebuild Laszlo's old car and join forces in court while defending Laszlo's human friend.
They even meet a half-chicken Siren who seduces Colin into staying by her side and it's up to Laszlo to save him, all of which adds to their fun dynamic.
"One of the things we were thinking was who were the two characters who were least likely to hang out together? One was Laszlo," Simms said of creating the unlikely bond between Colin and the vampire lothario.
"He doesn't have the patience for Colin and they already get on each other's nerves so it was interesting to see a sort of mild friendship develop there."
Simms added: "[It's] a really fun friendship between Colin and Laszlo, they spend some time together and manage to get on a little bit better than they would normally."
What We Do in the Shadows Season 3 finale airs on Thursday, October 28 on FX, and it will be available to watch the next day on FX on Hulu now.