What We Know About the 'Bosch' Spin-Off Series
Detective Harry Bosch has solved his final case on Amazon Prime Video, but he'll be back on a rival network for a new spin-off show.
The final season of his long-running Los Angeles-based cop show is available to watch on Amazon Prime Video now, but viewers are already wondering when the release date for the Bosch spin-off series will drop.
Much of the team behind Bosch and many of the actors in the show are confirmed to return for the follow-up.
So, here's everything we know about the new series so far.
The cast of the Bosch spin-off
The biggest news is that Titus Welliver, who plays police detective Hieronymus "Harry" Bosch, will return to reprise his role in the spin-off.
Madison Lintz will return as Maddie Bosch, Harry's daughter, and Mimi Rogers will be back as Honey "Money" Chandler.
There's more returning talent behind the camera too. Series creator Eric Overmyer is overseeing the new show while Michael Connelly, the author of the books the Bosch series are based on, will also be returning for the new iteration.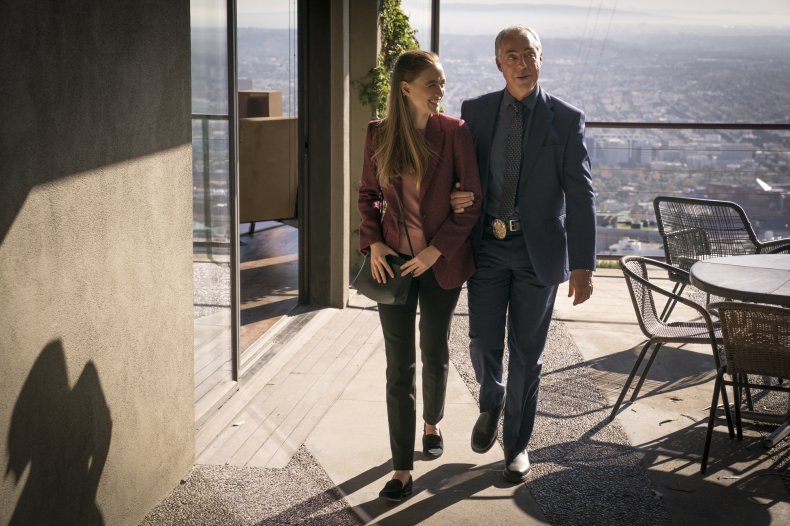 What is the Bosch spin-off about? (Spoilers)
Season 7 of Bosch sets up detective Bosch on his way towards the spin-off.
The final episode of the final season sees Bosch step away from the LAPD and embark on a new career as a state-licensed private detective, so long as the FBI clears his background check.
His new role will also see him work together with his former enemy, but talented attorney, "Money" Chandler.
The new series could also follow a new career path for Bosch's daughter Maddie as she submitted her application to the police department in Season 7.
Production on the new series has officially begun.
This was confirmed last week by Connelly as he gave fans a short insight into what the spin-off will look like. He shared a small clip of a scene being filmed and wrote that the Bosch spin-off will be a "new show" with the "same DNA."
When and where can I watch the Bosch spin-off series?
The new spin-off series of Bosch will launch on Amazon's IMDb TV. This free ad-supported service is currently only available to viewers in the United States.
There is currently no release date scheduled for when we might see detective Bosch and his new show yet, but since filming has already started, it implies we could be seeing the return of these characters in the next year or so.