What We Know About Joyette Holmes, Special Prosecutor Appointed in Ahmaud Arbery Case
Georgia Attorney General Chris Carr said Monday he had appointed a new district attorney to prosecute the case against two white men accused of fatally shooting Ahmaud Arbery, a 25-year-old black man who died while running in a Glynn County neighborhood in February.
Joyette Holmes of the Cobb Judicial Circuit (CJC) is the fourth district attorney to handle the case since the February 23 shooting. The case's first two district attorneys, one in the Brunswick Judicial Circuit and another in the Waycross Judicial Circuit, both recused themselves before a third district attorney, Tom Durden, took over last month.
"This case has grown in size and magnitude since [Durden] accepted the appointment on April 13, 2020, and as an experienced District Attorney, Tom has recognized that another office is better suited from a resource perspective to now handle the case," Carr said in a news release announcing Holmes' appointment. "District Attorney Holmes is a respected attorney with experience, both as a lawyer and a judge, and the Cobb County District Attorney's office has the resources, personnel and experience to lead this prosecution and ensure justice is done."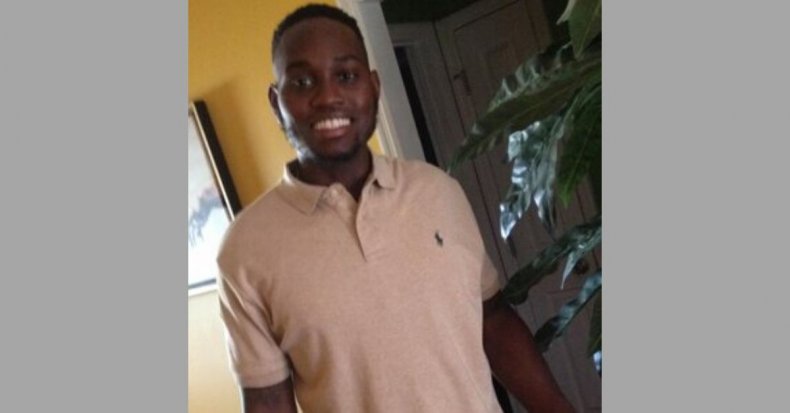 The case has been the target of heavy criticism since a video of the shooting went viral last week. Just days after the video's release, the Georgia Bureau of Investigations (GBI) announced two suspects in the case, identified as former law enforcement officer Gregory McMichael and his son, Travis McMichael. Both have since been arrested and face charged of murder and aggravated assault, the GBI said in a statement.
Holmes, a mother of two, became Cobb County's first woman and first black district attorney upon taking the oath of office last July. According to Cobb's website, she broke the same boundaries four years earlier when she accepted the role of chief magistrate of the Cobb County Superior Court. Before launching her professional career, a news release from the CJC said the native Georgian studied psychology and criminal justice at the University of Georgia and completed her law degree at the University of Baltimore School of Law in Maryland.
The Georgia chapter of the National Association for the Advancement of Colored People (NAACP), which last week called the Arbery shooting a "modern-day lynching," said it was "hopeful" about Holmes' appointment but still planned to closely follow developments in the case. "We will continue to monitor proceedings and advocate for fairness in every phase of litigation—from jury selection to sentencing," the Georgia NAACP said Monday.
Though court restrictions remain in place through June 12 due to the novel coronavirus pandemic, the CJC said in its release that Holmes planned to work "as expeditiously as possible" on the case in the meantime.
"Our office will immediately gather all materials related to the investigation thus far and continue to seek additional information to move this case forward," Holmes said in the release.
Benjamin Crump, a lawyer representing Arbery's family, applauded the decision to appoint a special prosecutor in Arbery's case in a statement posted Monday on Twitter.
"We implore District Attorney Joyette Holmes to be zealous in her search for justice, as she works to hold all of those responsible for the unjustifiable execution of an unarmed young Black man in broad daylight," Crump said.