What We Know About North Korea's Hydrogen Bomb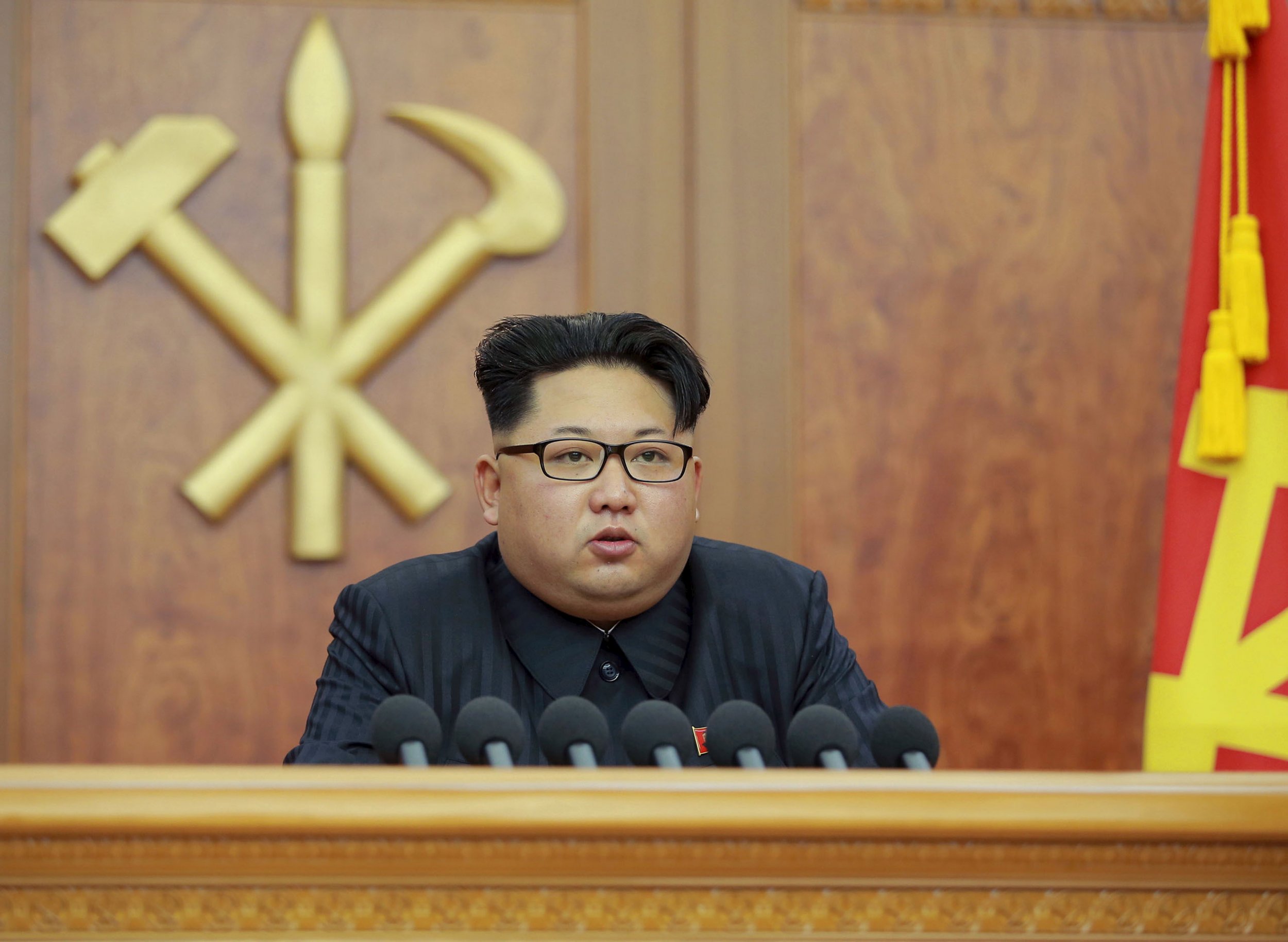 The intensely secretive state of North Korea has just announced that it has successfully tested a miniaturized hydrogen bomb, its fourth nuclear test since 2006, the BBC reported.
Sounds scary, is it…?
Bad news first. Hydrogen bombs are not to be messed with. The thermonuclear weapon uses fusion to create a far more powerful blast than an atomic bomb, according to The Atlantic.
But, so far, there's been no independent confirmation that North Korea actually has a hydrogen bomb. A 5.1 magnitude earthquake was detected near the country's nuclear site on Wednesday, but an H-bomb explosion would have created a much bigger shock, international observers say.
But North Korea does have some form of nuclear capability, right?
Yes. Pyongyang is believed to have enough plutonium for eight to 12 nuclear weapons and it has an ongoing uranium enrichment program—another element used to make nuclear bombs, the The New York Times reported.
Some weapons analysts suspect that what North Korea is calling a hydrogen bomb is actually a boosted fission bomb. That's basically an atomic bomb with some tritium (a radioactive form of hydrogen) at its center.
Could North Korea attack another country?
Unlikely. International experts doubt that North Korea has manufactured a nuclear weapon small enough to fit on a missile.
This all sounds quite familiar—haven't we been here before?
Yes. North Korea carried out its last nuclear test in 2013 but has made frequent threats since then to launch various missile attacks. In late December, South Korea said the country had test-fired a ballistic weapon from a submarine, according to the Independent.
Can't anybody stop them?
Heavy international sanctions have had no effect so far. Plus, North Korea has an ally in China, which seems unwilling or unable to caution Pyongyang over its nuclear ambitions. It did, however, condemn North Korea's last nuclear test.
Doesn't the country have better things to spend its money on?
Apparently not. In a note shown on state television on Wednesday, North Korean leader Kim Jong Un wrote: "Let's begin the year of 2016...with the thrilling sound of our first hydrogen bomb explosion, so that the whole world will look up to our socialist, nuclear-armed republic and the great Workers' Party of Korea!"
Didn't anyone see this coming?
Kim did say in December that his country had developed a hydrogen bomb but given his history of making spurious claims, the international community didn't believe his threat was real.
This week, the latest announcement was broadcast across the country.
And what's everyone else saying?
They're not happy. This from U.K. Defense Secretary Philip Hammond:
Australian Foreign Minister Julie Bishop said:
The President of South Korea, Park Geun-hye, said the test was "not only grave provocation of our national security, but also an act that threatens our lives and future. It's also a direct challenge to world peace and stability."
A spokesman for the National Security Council, Ned Price, said it "condemn[s] any violation of U.N. Security Council resolutions and again call[s] on North Korea to abide by its international obligations and commitments."
And Japanese Prime Minister Shinzo Abe said the test represents a threat to Japanese security and is "totally intolerable."
Correction: An earlier version of this article included a tweet from @DPRK_News, inaccurately described as the state news feed. This is a parody account.