What We Know About Peter Kassig, the Next Hostage on ISIS's Execution List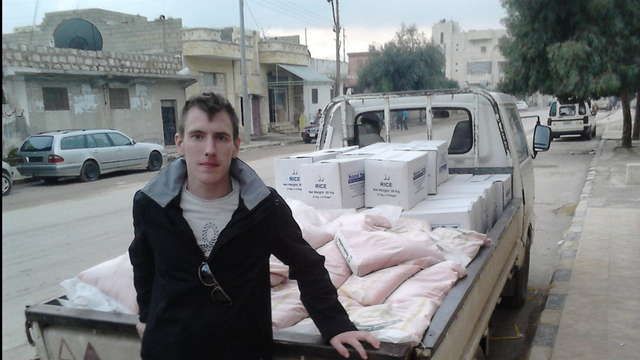 Peter Kassig, an American aid worker, is the latest person to have his life threatened by Islamic State (also known as IS or ISIS), which warned in a video Friday that Kassig would soon face execution. The video, which depicted the beheading of British journalist Alan Henning, comes just weeks after similar videos showing the executions of American journalists James Foley and Steve Sotloff, and British aid worker David Haines.
Here's what we know about Kassig:
He is American.
He is in his mid-twenties. Kassig was 24 in 2012, CNN reported, which makes him 26 or 27 today.
He is founder of Special Emergency Response and Assistance (SERA), a non-profit group dedicated to delivering aid to Syrian refugees where "it is too difficult for larger organizations to operate," Syria Deeply reported. It was while working as an aid worker that he was kidnapped.
He joined the U.S. Army Rangers in 2006 and deployed to Iraq in 2007. He was honorably discharged "for medical reasons after a brief tour," CNN said.
He is a student of Butler University, WTHR 13, a local news station in Indiana reported.
He is from Indiana, according to an interview withTime from 2013.
It was not previously reported that Kassig was missing.