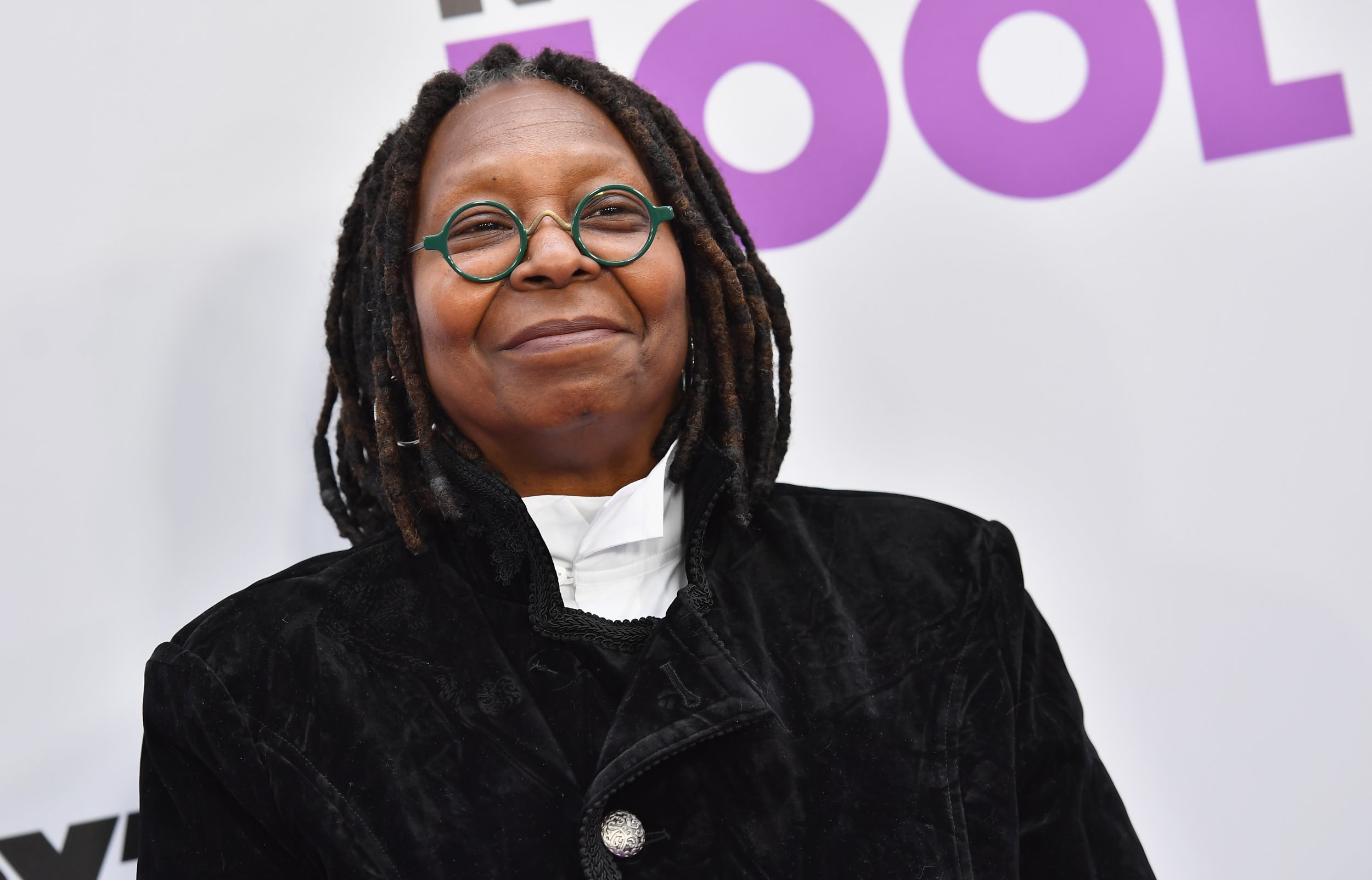 Whoopi Goldberg has been getting a bad rep as of late as Rosie O'Donnell and Jenny McCarthy, two of her former colleagues on The View, have talked about her alleged not-so-kind behavior behind-the-scenes.
Goldberg, 63, has been a co-host on The View since 2007. During her month-long absence from the daytime talk show amid a pneumonia battle, her missing presence was very apparent as co-host Joy Behar had to take on Goldberg's moderator role. Many fans sent the Academy Award winner well wishes via social media during her time away, which she acknowledged March 8 as she thanked them for "all of the wonderful things that people have been saying."
O'Donnell, 57, worked on The View twice during a seven-year period. When she returned to the show for Season 18 in 2014, Goldberg was allegedly not very nice. O'Donnell detailed her negative experience with Goldberg in author Ramin Setoodeh's upcoming tell-all book Ladies Who Punch: The Explosive Inside Story of 'The View,' out April 2.
"Some people would say, 'What's going on with you and Whoopi?'" O'Donnell said, according to People. "I was like, 'Are you watching the show? It's pretty much right there.' I have no desire for a public feud."
O'Donnell explained to Setoodeh how Goldberg compares to others working in television, saying: "Whoopi Goldberg was as mean as anyone has ever been on television to me, personally—while I was sitting there. Worse than Fox News. The worst experience I've ever had on live television was interacting with her."
McCarthy, 46, spoke also about her experience working on The View with Goldberg in Setoodeh's Ladies Who Punch. The Playboy alum, who worked on the ABC show from 2013 to 2014, said she "thought I was going to work with the Whoopi that people thought they might know" but she alleged to having "miserable" time working on the show.
"Whoopi can knock over anyone in a debate," said McCarthy, according to Vulture. "Her voice is strong not only in meaning but also in sound. I was able to get a point out in three words—like 'I don't agree'—and that's all I would be able to say. I would be stepped on or interrupted."
Added McCarthy: "To me, Whoopi had an addiction to controlling people's thoughts, their words, the room, the table, your feeling, your mood. She had an addiction to controlling all of it and everybody."
While O'Donnell and McCarthy had negative feedback regarding their experience with Goldberg, former The View co-host Elisabeth Hasselbeck spoke positively about her time working with The Color Purple actress. She described her working relationship with Goldberg in her new book, Point of View.
"Whoopi and I each think the other one is downright crazy when it comes to our stance on any given issue," Hasselbeck wrote, according to The Tennessean. "And we love each other for who the other is instead of hating each other for what we each stand for."
Representatives for The View declined to comment.