What Will Happen to Paul Manafort After Accusations He Violated Robert Mueller's Plea Bargain?
Paul Manafort—President Donald Trump's jailed former campaign chairman—has been accused of violating a plea deal with Special Counsel Robert Mueller related to the former FBI director's probe into Russian meddling in the 2016 presidential election.
The 69-year-old has been residing in jail since August when he was convicted of eight counts of bank and tax fraud in Northern Virginia. Following the verdict, the long-time political operative agreed to cooperate with Mueller to escape a second federal trial in Washington, D.C.
But in a blow to the investigation—and any hope Manafort had of a more lenient sentence—Mueller's team now says Manafort began lying to them just two months after signing the deal in direct violation of the agreement, CNN reported. If investigators no longer consider Manafort a credible witness, they will not be able to use his testimony in their case.
In a joint statement with Manafort's defense attorneys filed Monday, Mueller's team explained, "Manafort committed federal crimes by lying to the Federal Bureau of Investigation and the Special Counsel's Office on a variety of subject matters, which constitute breaches of the agreement."
As part of the deal, Manafort pleaded guilty to two federal charges related to his foreign lobbying efforts and agreed to cooperate fully with Mueller's probe into alleged Russian influence in the 2016 election and possible collusion between the Kremlin and Trump.
Manafort is one of the key witnesses for the special counsel's investigation given his senior position within the Trump campaign when the now-president won the Republican nomination and the race for the White House entered its final stage.
He was one of three Trump campaign officials who was presented at a June 2016 meeting in Trump Tower with Russian lawyer Natalia Veselnitskaya, who offered damaging information on Hillary Clinton to help sway the contest in Trump's favor.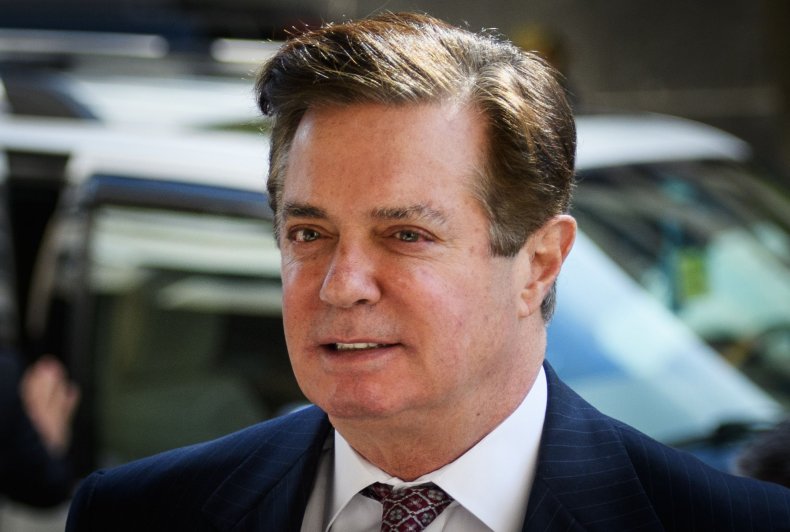 According to The Washington Post, he also allegedly offered private briefings on the campaign to a Russian oligarch to whom he was indebted and had close business links to an operative linked to the Russian military intelligence service that hacked the Democratic Party.
In their part of Monday's filing, Manafort's attorneys suggested their client had done nothing wrong but voiced support to move forward on sentencing for his August convictions. "[Manafort] believes he has provided truthful information and does not agree with the government's characterization or that he has breached the agreement," the filing explains.
"Given the conflict in the parties' positions, there is no reason to delay the sentencing herein, and he asks the Court to set a sentencing date in this matter," it added.
The government filing noted it would provide a more detailed explanation of Manafort's alleged crimes and lies before sentencing. It also said that any breach of the deal by Manafort would mean the government is freed from any of its obligations, including any promises to seek a lighter sentence for the convict.
As Reuters explained, these developments could see Manafort spend the rest of his life in prison.
Observers have speculated that the former campaign chairman may be hoping for a presidential pardon to rescue him from his dire situation. Thus far, Trump has not ruled out such a move, and after his conviction described Manafort as a "very good person."