What is the Willow Project? Biden's Alaska Oil Plan Faces Growing Backlash
A project that seeks to build new oil drilling sites in one of the remotest parts of Alaska is currently being weighed for approval by the Biden administration. But the project faces a growing hostile response before any approval has even been given.
ConocoPhillips, Alaska's largest crude-oil producer, proposed five drilling sites as part of its Willow Project, after making a "significant" new oil discovery in the North Slope—Alaska's northernmost region—in January 2017.
If approved, the company says the new development could produce up to 180,000 barrels of oil a day—roughly 1.5 percent of total U.S. production.
Supporters say that the project could boost U.S. energy security at a time when global oil markets are volatile due to the Russian invasion of Ukraine. However, environmentalists have viewed it as a betrayal of Joe Biden's pledges to push America toward lower carbon emissions and clean energy.
A decision on the project is expected imminently, according to multiple outlets.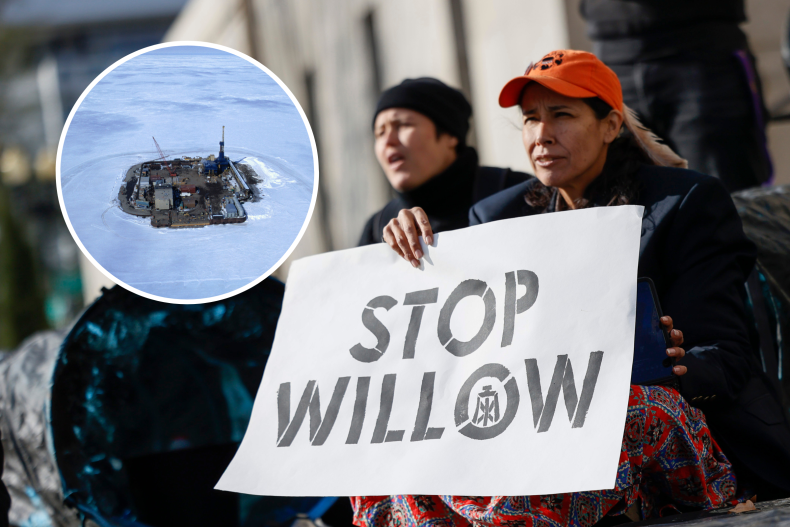 What would the Willow Project look like?
While ConocoPhillips wants to build five drilling sites, the U.S. Bureau of Land Management (BLM), which governs one-eighth of the country's landmass, recommended the project for approval in February on the proviso it should include just three sites initially.
To minimize criticism of any approval of the new project, the Biden administration is looking to reduce the number of drilling sites to two. It has offered to boost conservation elsewhere in the state.
Citing White House sources, CNN said that officials are planning to drop the most ecologically sensitive site and plant more trees to offset the carbon emitted.
In Thursday's press briefing, Karine Jean-Pierre, the White House press secretary, dodged questions on its involvement in deliberations. She said that the decision was "going to be made by the Secretary of Interior [Deb Haaland]."
The U.S. Interior Department has said it had "substantial concerns" about the project. These included "direct and indirect greenhouse gas emissions and impacts to wildlife and Alaska Native subsistence." A department spokesperson told Newsweek on Friday it had "nothing to share" beyond the statement for now.
The BLM thinks the Willow Project could generate between $8 billion and $17 billion in revenue, and ConocoPhillips estimates it would create between 2,000 and 2,500 construction jobs, as well as 300 permanent roles.
ConocoPhillips said the project would cost around $8 billion to develop, and would be the largest of its kind on the North Slope in over 20 years.
Why are people against it?
The Willow Project poses not only a cost to the environment in terms of the emissions it will contribute towards, but would also require building drilling sites in an area of natural beauty that is largely unchanged.
Even if only three drilling sites are approved, it is estimated that the project will lead to the production of over 278 million tons of greenhouse gases over the project's 30-year span.
That is the equivalent emissions of 60 million gas cars in a year, or nearly 700 natural gas-fired power plants in a year, or 1.5 million railcars' worth of coal burned, according to the Environmental Protection Agency.
Several petitions have been set up calling for the project to be halted by the Biden administration. As of Friday, these had garnered over 2.5 million signatures.
Dennis Nuss, a spokesperson for ConocoPhillips, told Newsweek on Thursday it believes the Willow Project squares with the White House's environmental priorities, adding that it would help "facilitating the energy transition and enhancing our energy security."
As experts have noted, while Biden has spearheaded legislation that has jump-started America's move towards renewable energy sources, its transition to clean energy will take decades, and other energy sources—such as fossil fuels—will still be needed in that time.
The project has also raised concerns from some native Alaskans who occupy the remote region. Rosemary Ahtuangaruak, mayor of Nuiqsut, the community closest to the proposed site, told Alaska Public Radio: "We want to feel safe in our homes and our daily lives and to be able to continue to be Inupiat in our lands and waters, and eat our foods."
ConocoPhillips has stressed that it has worked with the Nuiqsut community throughout its North Slope projects, including Willow, and would be providing union jobs and benefits to native communities.
Who is for it?
All Alaskan lawmakers, including Alaska's Democrat representative Mary Peltola. On Monday, the Alaskan legislature passed a resolution supporting the approval of the project.
"I join all Alaska legislators in urging President Biden to respect the career staff and scientists who said this project can be done in a responsible way, and to hear the voices of those most impacted by this project: Alaskans," Dan Sullivan, a Republican U.S. senator for Alaska, said in a statement following the vote.
"This is the latest and most visible demonstration of Alaskans' strong, united, bipartisan support for this important project, building on support from Alaska Natives, union laborers, and countless others," reacted Lisa Murkowski, Alaska's other GOP senator.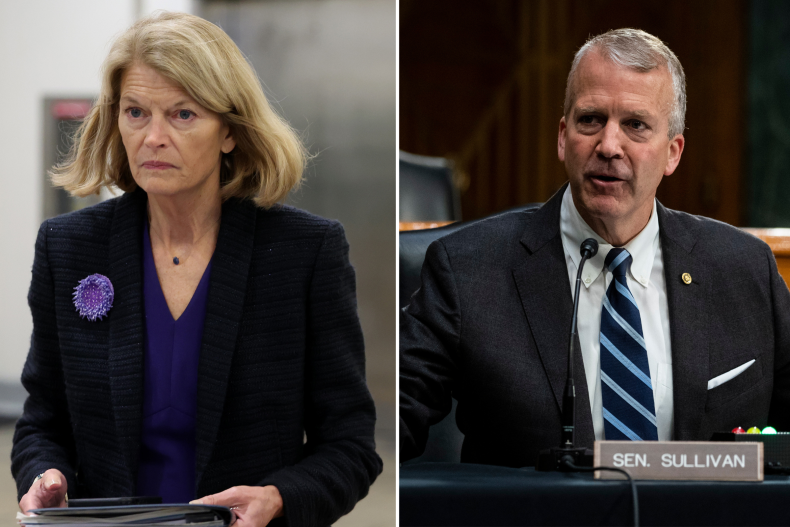 "Alaskans from every walk of life support Willow because we know that a clean energy transition will still rely on gap oil," Peltola said. "Willow will give Alaska, and America, a reliable source of domestic energy to help power that transition."
Representatives of Alaska's native communities have also appeared in D.C. lobbying for the project to be given the green light.
"It represents an opportunity really of a lifetime for the citizens of the state of Alaska and more directly the citizens of the North Slope," Josiah Patkotak, a non-partisan member of the Alaskan legislature representing the region, told reporters.
He added the project would help the community "continue to keep our culture alive—whether we're talking the ability to gas up your boat to go fishing, the ability to gas up your boat to go whaling, the ability to go gas up your boat and catch your seals and bearded seals that we love to eat."