What Winning at the Supreme Court Means to Me—and to America | Opinion
My parents often regaled my siblings and me with stories of the magnificent freedoms America fosters and protects. The opportunities those freedoms make possible were what brought my mother and father here from Nigeria. They thrived on those opportunities and constantly reminded us that true freedom is a rare gift—one to be defended at all costs.
For me, the cost was an extended legal struggle that culminated in arguments at the nation's highest court. On Monday, that struggle came to its high point when the Supreme Court issued a decision saying that government officials must be held accountable when they violate the constitutionally protected freedoms of Americans like me.
My case started when officials at Georgia Gwinnett College stopped me from speaking about my faith on campus. As a student at the school and a new Christian, I was eager to share with those around me what Jesus Christ means to me. The "marketplace of ideas" provided by a college campus seemed a natural setting for engaging with people who might want to discuss or debate issues of faith.
After all, students gathered daily in open areas of campus to discuss all kinds of subjects and issues. With my pamphlets, enthusiasm and invitation to talk, I fit right in with a great number of my peers. Many of us learned at least as much from those discussions with each other as we did from lectures in the classroom.
Yet somehow, I was the only one censored. One day, when I was speaking in a public walkway on campus, an administrator stopped me and said that, to continue sharing my faith, I had to reserve a time in one of two designated "speech zones"—microscopic areas, roughly comparable to a piece of paper on a football field and open only 10 percent of the week.
Still, I was willing to honor the policy. I made my reservation, showed up on time and spoke for just a short time before two campus police officers appeared, told me "someone" had complained and insisted that I stop talking.
My free speech was no longer being curtailed; it was being canceled. I could not speak outside the "speech zones," and I could not speak freely inside them.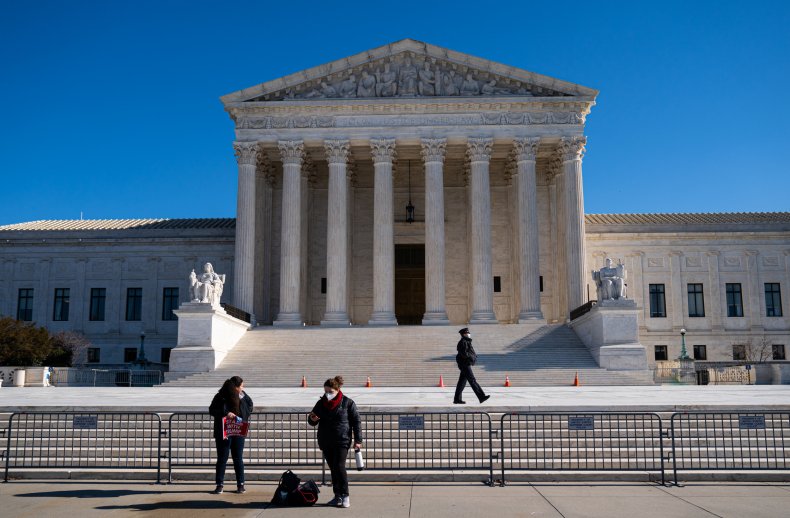 I suspected that might be a serious infringement on my rights to free speech, and it was. The Constitution defends my right to peacefully express myself in the public square, including on matters of religious faith. That's not just one of my freedoms as an American; it's my most fundamental God-given right, and the legal bedrock on which this country was founded.
Georgia Gwinnett officials at first tried to deny that. Then, they switched their strategy and tried to avoid accountability. They revised their unconstitutional policies and then claimed they owed me nothing for having enforced their old policies in violation of my constitutional rights.
Two lower courts ruled in the administrators' favor, in effect saying the college's legal violation deserved no punishment, and that I deserved no justice. Those decisions were not only tone deaf to what happened to me, but echoed a growing number of similar outrages across the country, in which government officials nimbly changed unconstitutional policies without any accountability to their victims and sometimes even allowed old habits to return once the legal storm passed.
Government officials have used these legal ruses to get away with violating the speech rights of individuals and business owners, disregarding due process rights of prisoners, discriminating against churches in zoning and subjecting individuals to unlawful search and seizure. This happens often enough that, when attorneys for Alliance Defending Freedom appealed my case to the Supreme Court, legal groups from across the ideological spectrum threw their support behind our arguments.
I like to think the High Court's decision in my case is a win for all of these organizations and the people they represent: citizens who simply ask that the officials they elected and appointed to defend our constitutional rights honor the remarkable God-given freedoms we so rightly cherish.
When the news of my victory came, I couldn't help but praise my Lord and Savior Jesus Christ and consider that my parents' faith in this nation has been justified. I'm grateful for the overwhelming support and prayers that led to this victory, and I hope that it will embolden current and future generations to continue to fight for free speech.
Chike Uzuegbunam resides in Loganville, Georgia.
The views expressed in this article are the writer's own.