What's the Future for Twitter CEO Jack Dorsey? | Opinion
The good last week: President-elect Joe Biden unveiled a $1.9 trillion COVID relief package. It includes, among a lot of other things, $350 billion in aid for state and local governments—red and blue alike—and $400 billion to fight off the pandemic. (Details here.) The bad last week, other than the insurrection: first-time unemployment claims soared. Some 1.2 million folks filed and, in addition, another 284,000 claims arrived from the program that covers contractors and other self-employed folks. In other words: things ain't good. Meanwhile, here's what I've got for you in On the Street: more on corporations slashing political contributions following the U.S. Capitol riot. Also: why you shouldn't write leadership books too soon in life—and some speculation on Republican donor Paul Singer's plans for Twitter. In music, the latest from Sparks and the 40th anniversary of a classic album by the J. Geils Band. First, a look at CEOs in action: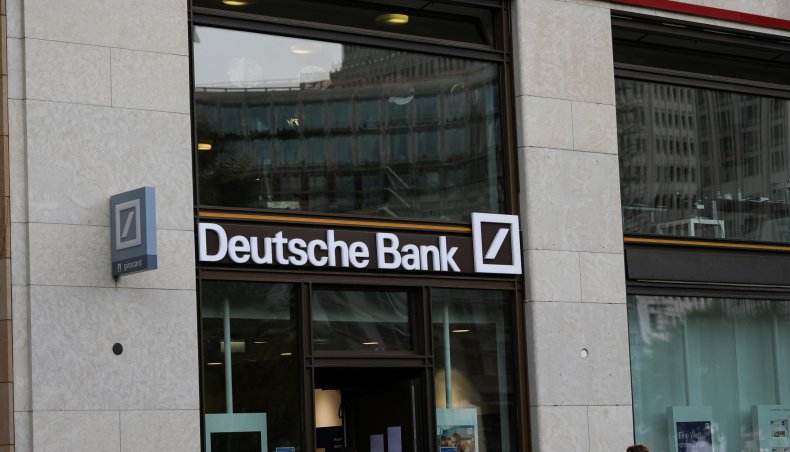 CEOs Strike Back: As we discussed last week, it was time for CEOs to step up and turn off the money spigot to Republicans who refused to certify the electoral results of the presidential election and encouraged the January 6 siege. Well, many stepped-up big time. Some of the brand names included Marriott, Walmart, JPMorgan Chase, Goldman Sachs and even defense contractor Northrop Grumman. (See a list here). But if you looked closer, it was really a mixed bag. Some companies only suspended donations; others cut off donations to both parties. You know, the-very-fine-people-on-both-sides thing. Furthermore, this comes at the end of the election cycle, so it may all just be Kabuki theater anyway. But some executives didn't pussyfoot around. Walmart said it was "indefinitely suspending contributions to those members of Congress who voted against the lawful certification of state electoral college votes." Kansas City, Missouri-based Hallmark Cards is making an attempt to claw back employee contributions of $7,000 and $5,000 respectively from the coffers of right-wingers Senator Josh Hawley of Missouri and Kansas Senator Roger Marshall. (This past Saturday, Loews Hotels canceled a Hawley fundraiser in Orlando.) The Professional Golf Association (PGA), in a personal and financial blow to the president, is canceling its contract to hold the 2022 PGA Championship at President Donald Trump's private course in New Jersey. The U.S. Chamber of Commerce weighed in, too. Per The Hill: "There are some members that by their actions will have forfeited (our) support...Period, full stop," said Neil Bradley, chief policy officer. (Disclosure: I've worked with the Chamber's foundation.) And perhaps the greatest blow of them all: The Wall Street Journal reported that Deutsche Bank is unlikely to lend any more money to the president's businesses. The bank, WSJ continues, lent the Trump Organization more than $300 million that will come due in 2023 and 2024. That may force Trumplandia "to refinance the debt or pay it off by potentially selling assets." Now that's real money. But what happens in the long run is the big question. Will CEOs or other donors cut off Texas Senator Ted Cruz if he runs for re-election and/or president in 2024? What about Wisconsin Senator Ron Johnson, up for re-election in 2022? Or Republicans like Colorado Congresswoman Lauren Boebert, also up in 2022? ("I call bullcrap!") We'll be watching. In any case, there are always a slew of PACs, and MyPillow Guy, waiting to bail out the GOP.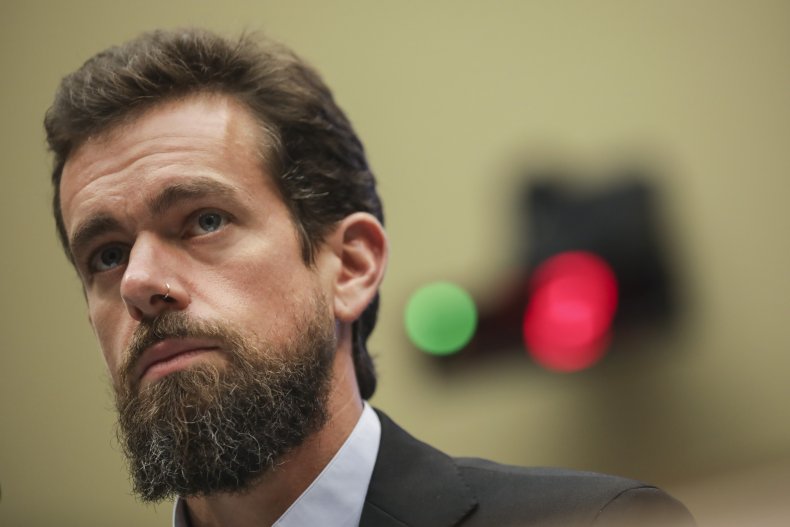 Twitter After Trump: Last week, Twitter CEO Jack Dorsey came out with a series of tweets defending/discussing the Trump ban on the social media platform. (Read details here.) But I'm wondering what all this means for Dorsey in the long run. Early in 2020, Paul Singer, a heavyweight Republican donor, and his Elliott Management hedge fund bought a reported 4 percent stake in Twitter. Singer complained that Dorsey was stretched thin. (Dorsey was also CEO of Square.) Bottom line: Singer reportedly wanted Dorsey out. They eventually came to an agreement after Silicon Valley investor Silver Lake Partners poured in $1 billion. The deal: Dorsey got to stay, Elliott and Silver Lake would get board seats—and a committee would be formed to come up with, among other things, a succession plan. In exchange for all that, Singer and his Silver Lake friends, as I understand it, would stay out of Twitter's day-to-day policy decisions. You know, like the one banning Trump from Twitter forever. So what happens now? Will Singer strike back at Dorsey somehow for what some see as Twitter's political activism? It's not entirely clear. (He hasn't said a peep publicly.) Twitter pointed me towards an SEC filing last November, which revealed the board had confidence in management and the management structure. No details about a successor to Dorsey were revealed in the filing—and a Twitter spokesman kindly wouldn't say. But the hands-off agreement, per Bloomberg, ends in the spring. In case you are wondering, I asked the two big investors for comment and was–no surprise–ghosted by Elliott and Silver Lake. In any case, is the ultimate showdown in the offing next spring?
Leadership Books, a Cautionary Tale: If you're thinking about writing a leadership book, just don't. Especially if it isn't your day job. Case in point: Almost four years ago, the Philadelphia Eagles beat my New England Patriots in the Super Bowl. Good for them. A mere few months after the win, Coach Doug Pederson felt compelled to write a leadership book of sorts called Fearless: How an Underdog Becomes a Champion. Things haven't been the same since. For instance, he was fired last week after a disaster of season, which was capped off, reportedly, by angry Eagles players who weren't happy that Pedersen seemed to intentionally throw the last game of the season. There, are, of course, more book-writing cautionary stories. We all know about the successful, and former, University of Louisville basketball coach Rick Pitino who wrote The New York Times bestseller Success Is a Choice. He was eventually embroiled in multiple scandals. Louisville officials made the choice to fire him. Then, of course, New York Governor Andrew Cuomo published in October American Crisis: Leadership Lessons from the COVID-19 Pandemic. Right in the middle of a second COVID wave. A little premature? Yeah, but you could argue he's done a pretty good job under terrible circumstances, even though Chelsea Handler doesn't have a crush on him anymore. I know a little something about leadership books. I wrote one years ago. It was a good thing I spent a lot of time poking fun at myself because, my good friends, it all comes back to haunt you. Write one at your own peril.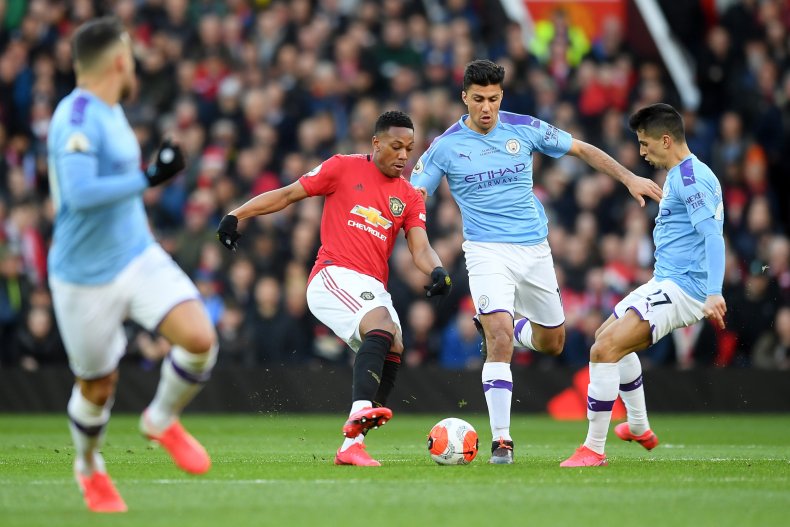 Loose Change: Old school: Last week, Staples made an offer to buy Office Depot for $2.1 billion. The Massachusetts-based chain would have paid $6.3 billion in 2016, but the deal was blocked by the Federal Trade Commission. (At that rate of decline, why not wait a few more years?) I never understood why the feds blocked the original deal; you could already see the handwriting on the wall for many big boxes. Me? Never understood why Staples wanted its rival. Office Depot was always the place I'd go when I couldn't find a Staples...Crypto-watch: In his Axios column, "Pro Rata," Dan Primack points out that crypto-currency is about to go ultra-mainstream with the anticipated IPO of Coinbase, the largest U.S. crypto exchange—and Bakkt, a Bitcoin "futures exchange and digital asset wallet" brought to you by the parent of the New York Stock Exchange. Read more from Dan here because, I admit, trying to get a grip on Bitcoin makes my hair hurt...Soccer News: Just in case you are wondering, three of the top five clubs in the Premiere League standings have some sort of American ownership. (The last time I checked, that is.) Number one: Liverpool is owned by John Henry, who controls the Boston Red Sox. In second: Manchester United, owned by the Glazer clan, which also owns the Tampa Bay Buccaneers and, by extension, Tom Brady. Meanwhile, Silver Lake Partners (See Twitter item above) owns a 10 percent stake in Manchester City, which is tied for fifth...On the Street Jukebox: Strange times, so here's the latest from a strange band, Sparks, featuring brothers Ron and Russell Mael. One of my Newsweek music advisors, Peter Carbonara, says he never "got" them. But I do, for some reason. Here's "All That," from the Maels' new album, A Steady Drip, Drip, Drip. Meanwhile, Newsweek's music-critic-in-residence, David Chiu, has been lobbying me to salute Freeze Frame by the J. Geils Band. So, I'm following orders. The song, and the album of the same name, turn 40 this year. It propelled the group and its lead singer Peter Wolf to '80s superstardom. Listen here...On to next week—I promise less Boston-area stuff— and thanks for reading, as always.