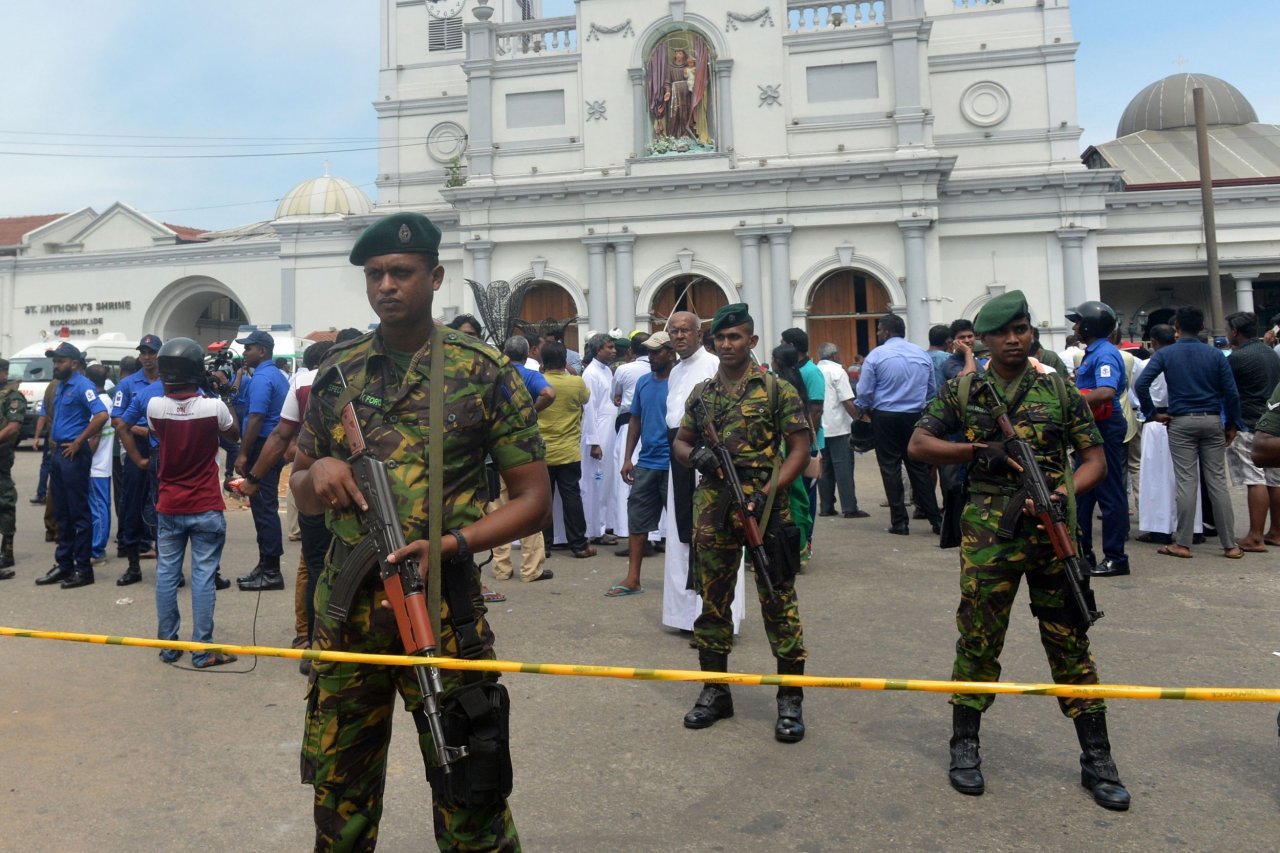 A series of bombings on Sunday morning killed almost 300 people at churches and hotels across Sri Lanka, a nation with a troubled history of inter-ethnic and faith-fueled violence.
The attacks appeared to target the country's Christian community as scores celebrated the religion's most sacred day, Easter Sunday. A number of the bombings occurred at churches while worshipers were attending Mass.
Majority-Buddhist Sri Lanka is home to several major religious minorities, including Hindus (12.6 percent of the population), Muslims (9.7 percent) and Christians (7.4 percent, who are predominantly Roman Catholic), according to a 2012 estimate cited by the CIA World Factbook.
While Buddhists were mostly part of the country's Sinhalese ethnic group, Sri Lankan and Indian Tamils adhered mostly to Hinduism, and there was a strong Christian minority. Tamil-speaking Muslims, however, were considered Moors, as they traced their history back to Arab traders who settled in the region centuries ago.
Competing interests and armed conflict among these groups turned the small South Asian island state into a war zone between 1983 and 2009, largely pitting the mostly Sinhalese government against the Liberation Tigers of Tamil Eelam. This separatist insurgent group also targeted Muslims, who have continued to endure discrimination even in peacetime as evidenced by mostly Sinhalese riots that broke out in the eastern town of Ampara last year, resulting in massive destruction of property and at least two deaths.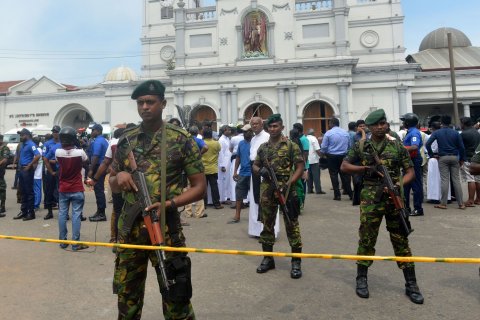 The Tamil Tigers, considered a terrorist group by the United States government, fought a largely guerilla war against the state but also had access to aircraft and conducted occasional bombings and kamikaze-style suicide raids resembling the September 11, 2001, attacks in the U.S.
Though much of the quarter-century civil war that killed up to 100,000 people was focused between the government and Tamils, Muslims were subject to massacres and forced relocation throughout the conflict in incidents largely blamed on the Tamil Tigers.
The Tamil Tigers ultimately surrendered amid a government onslaught overseen by former President Mahinda Rajapaksa in 2009. Current President Maithripala Sirisena attempted to appoint Rajapaksa as prime minister last year, resulting in a constitutional crisis as Prime Minister Ranil Wickremesinghe refused to resign.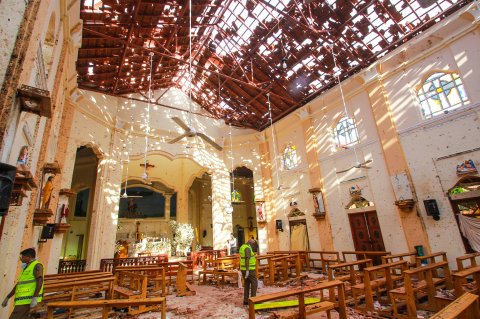 Since the end of the war, the country has witnessed a rise in Sinhalese Buddhist nationalism, with groups such as Bodu Bala Sena seeking to suppress the representation of other factions on the island, especially Muslims. At the same time, some Muslims were believed to have joined the Islamic State militant group (ISIS), which has claimed responsibility for mass-casualty attacks at sites, including churches, around the world.
No group had claimed responsibility for the Easter bombings by Sunday evening, as the death toll reached 207, with more than twice that number injured. Blasts targeted religious sites such as St. Anthony's Shrine in the capital city of Colombo, St. Sebastian's Church in Negombo and Zion Church in Batticaloa as well as high-end hotels including the Shangri-La, Cinnamon Grand, Kingsbur and New Tropical Inn also in the capital and its suburbs.
Among the dead were at least 11 foreign nationals, including three Indians, one Portuguese citizen, two from Turkey, three holding United Kingdom passports and two with U.S. and U.K. nationalities, according to the Sri Lanka Foreign Ministry.
Wickremesinghe and his administration have pointed to a potential link to the deadly bombings, however. National Integration Minister Mano Ganesan revealed on Twitter that one "week before, my Ministerial Security Division (MSD) officers had been warned by their Division on two suspected suicide bombers in Colombo targeting politicians." Wickremesinghe appeared upset that he nor other officials were informed.
"We must look into why adequate precautions were not taken. Neither I nor the ministers were kept informed," the leader said, while asserting that "for now the priority is to apprehend the attackers."
"First and foremost we have to ensure that terrorism does not lift its head in Sri Lanka," he added.
A letter published by The New York Times appeared to show security forces had been actively seeking to disrupt a potential plot against churches by a Muslim militant group known as National Thowheeth Jama'ath. The group was reportedly linked last year to the vandalization of Buddhist statues, an act that sparked outrage in a country already rattled by religious tensions.
Up to 13 suspects have reportedly been arrested in connection with the bombings, though Sri Lankan Defense Minister Ruwan Wijewardene called on media outlets to not identify them, instructing: "Don't give extremists a voice. Don't help to make them martyrs."