What's MeWe? App Is Attracting Conservatives Looking for Twitter and Facebook Replacements
Many conservatives are flocking to MeWe, a social media network that boasts "Trust, Control and Love" after concerns over censorship on apps like Facebook or Twitter. According to its website, MeWe is the "visionary culmination of years of determined efforts, research, and development to provide people around the world with a communication network they love and trust."
In a Tweet from Monday, MeWe said they were taking on Facebook with "No Ads, No Targeting, No Newsfeed Manipulation, No BS!"
Its founder, Mark Weinstein, says that he wanted to give users the best social networking experience possible for "sharing exciting content, along with privacy built into the site's design."
So, what does this mean? MeWe's Privacy Bill of Rights state that they do not "manipulate, filter, or change the order of your newsfeeds." MeWe users also won't "receive targeted third-party advertisements or targeted third-party content."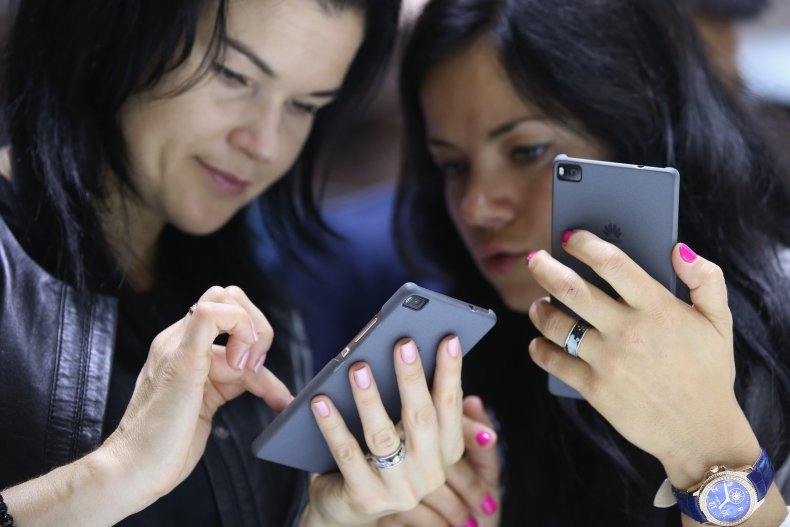 Additionally, MeWe does not use facial recognition technology, and won't sell their user's personal information to anyone. "Social media wasn't invented for us to be data to be bought and sold and for the governments around the world to be able to have access to know everything about us," Weinstein told Rolling Stone in 2019.
As far as politics go, MeWe states: "Unlike other social networks, at MeWe we have absolutely no political agenda and no one can pay us to target you with theirs. MeWe is for law-abiding and TOS-abiding people everywhere in the world, regardless of political, ethnic, religious, sexual, and other preferences."
But none of that means that MeWe plans on allowing itself to become a proverbial free-for-all. The platform does have a "strict and clear" Terms of Service protecting their users from the following: haters, bullies, porn, spammers, bots, lawbreakers, and violence inciters, among other things.
The site officially launched in 2016, but is gaining popularity now, as many turn to sites like Parler that tout "free speech" and considers itself "unbiased." For example, after Twitter flagged Fox News' Maria Bartiromo tweets as misleading, she joined Parler and quickly garnered over 700,000 followers.
Additionally, several of President Donald Trump's own tweets have been flagged for containing misleading or disputed information about voter fraud and the outcome of the election.
In June, Forbes reported that MeWe had eight million members. At the time, the company projected amassing 40 million members by the end of 2020.
As of publishing, Parler is the top free app on iOS, with MeWe Network right behind it. Whether or not apps like Parler and MeWe will remain popular in the long run remains to be seen.