What's Next for Jim Jordan, Scott Perry, Who Say They Won't Cooperate With 1/6 Committee?
A number of Republican representatives, including Ohio's Jim Jordan and Pennsylvania's Scott Perry, have refused to cooperate with the House Select Committee on the January 6 Attack, and the committee may now explore further options to retrieve information from them—including potential criminal charges.
The committee requested an appearance from Jordan on December 22 to gather information related to his knowledge of the riot at the U.S. Capitol. However, Jordan, who supported former President Donald Trump's efforts to invalidate the results of the 2020 presidential election, sent a letter to the committee on Sunday stating that he had "no relevant information that would assist the Select Committee in advancing any legislative purpose."
Jordan reportedly spoke with the former president on January 6, 2021, and had phone communications with Trump staffers and legal advisors.
In response, the committee, chaired by Democratic Representative Bennie Thompson of Mississippi, stated that Jordan "[failed] to address the principal basis for the Select Committee's request for a meeting, including that he worked directly with President Trump and the Trump legal team to attempt to overturn the lawful results of the 2020 presidential election."
"Mr. Jordan has admitted that he spoke directly to President Trump on January 6th and is thus a material witness," the committee said.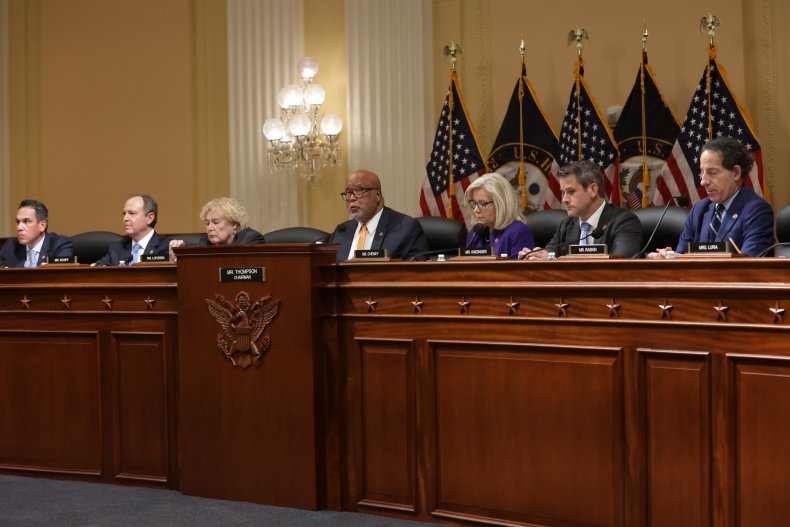 Perry was the first sitting member of Congress that the committee reached out to after an interview was requested of him on December 20, two days before Jordan. Perry similarly promoted false claims of election fraud and was reportedly a key member in the effort to install Trump loyalist Jeffrey Clark as the acting attorney general.
Perry denied the interview request, calling the committee "illegitimate."
In the aftermath of these denials of information, the committee may move towards legal actions to get members of the Republican Party to cooperate with the investigation. It would not be an unprecedented move, as members of Trump's inner circle have seen consequences after they too refused to cooperate with the committee.
Mark Meadows, Trump's former chief of staff, and Steve Bannon, his former top strategist, were both held in contempt of Congress by the House after ignoring congressional subpoenas from the committee. Bannon turned himself in to the authorities soon after, and Meadows later agreed to cooperate with the investigation.
While these two men were not sitting congressmen at the time of their charges, the committee could still eventually move to issue subpoenas to obtain information from Jordan and Perry.
Their own legislative body could then potentially hold them in contempt of Congress if they refuse to cooperate with the subpoenas. Congress' power to hold people in contempt is not invested in the Constitution, but rather is an implied power, and legal precedence for contempt of Congress charges has been upheld by the Supreme Court.
The high court has both upheld Congress' right to issue subpoenas in the 1957 case Watkins V. United States, as well as the power to levy contempt charges in 1917's Marshall V. Gordon.
These powers appear to legally extend towards government officials at the highest levels who refuse to cooperate with congressional subpoenas.
Perhaps the most notable example was during the Watergate scandal when Congress considered holding then-President Richard Nixon in contempt after he refused to comply with a subpoena related to record tapes on the incident.
It seems legally plausible, then, that even sitting members of Congress could face similar charges if subpoenas are eventually issued and ignored. Meadows, a former member of the House himself, was the first former member of Congress to be held in contempt.
Newsweek has reached out to Representative Thompson's office for comment.