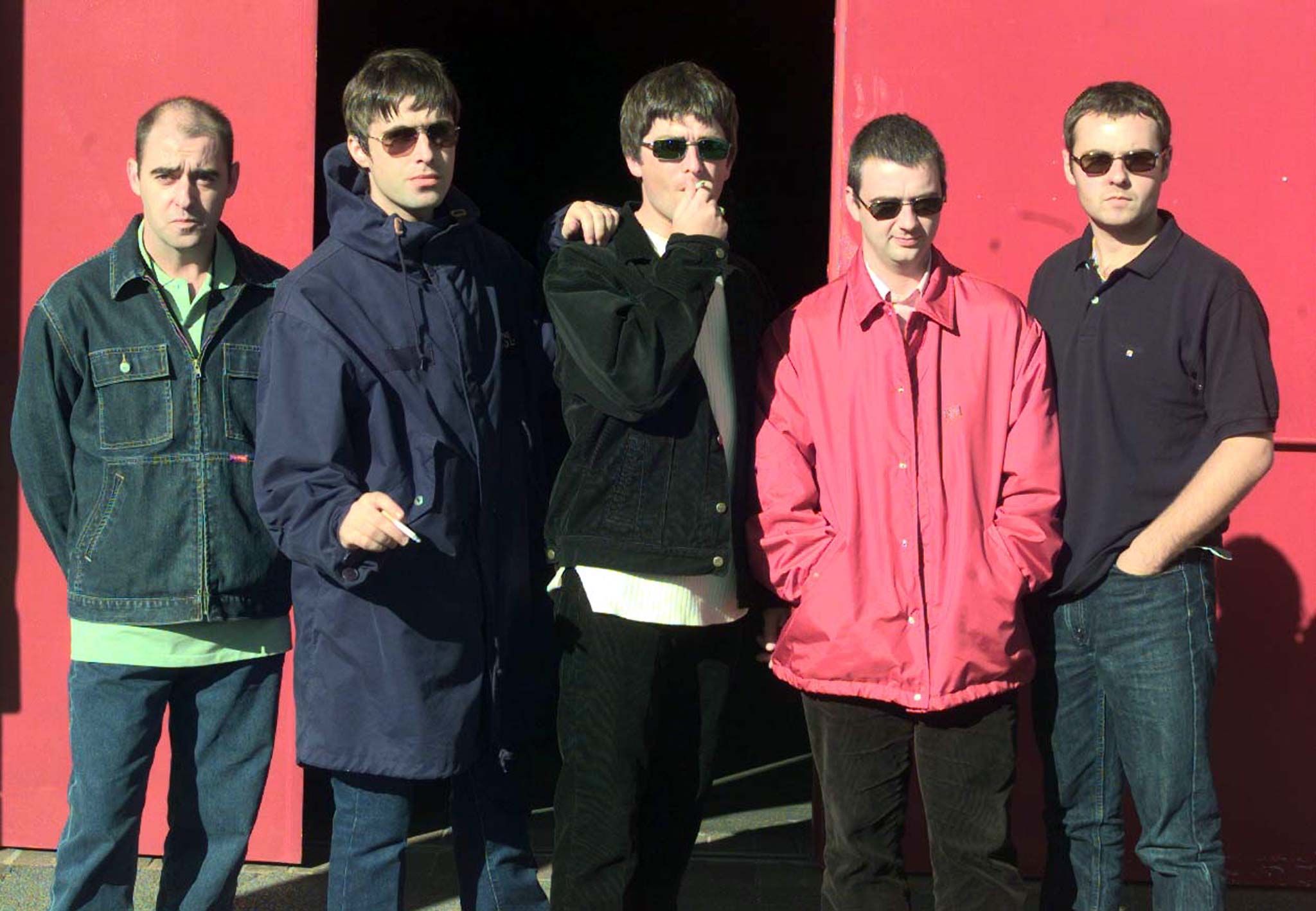 Brothers Liam and Noel Gallagher of the band Oasis, whose abrasive relationship has made headlines since the band's split in 2009, will reunite for a documentary. The film will be directed by Mat Whitecross, who has previously helmed music videos for Coldplay and the Rolling Stones, and executive produced by Asif Kapadia, best-known as the director of this year's Amy Winehouse documentary, Amy.
According to the Guardian, Noel and Liam have both agreed to be interviewed for the doc, which follows the band's existence starting in 1994 when the band's first hit, "Definitely Maybe," became the fastest-selling debut of all-time when it was released. Full access to Oasis's visual and audio archive has been given the go-ahead from the band's label, Big Brother Recordings.
Oasis' 1995 classic album, (What's the Story) Morning Glory?which included the hits "Don't Look Back in Anger" and "Wonderwall" turned 20 years old in October. The band has had eight U.K. number-one singles and eight U.K. number-one albums, and have received over 30 awards internationally.
Since the band's break-up, Noel has involved himself in his band Noel Gallagher's High Flying Birds, while Liam briefly formed the (now-defunct) Beady Eye with his former Oasis band members.
"Oasis are without a doubt one of the classic British rock bands, selling 70 million albums worldwide and defining the sound of a whole era," Andrew Orr, managing director of the film's distributor, Independent, told Screen Daily. "At its heart are Liam and Noel Gallagher, two of the finest rock and roll stars this country has ever produced. Mat's sensibility and style are going to provide the perfect complement to this tale of the rise of one of the great rock and roll bands."
A title for the film, which will likely have a 2016 release, has not yet been confirmed.