What Happened to Buddy Bell? Whitney Way Thore Talks About Friend's Mysterious Disappearance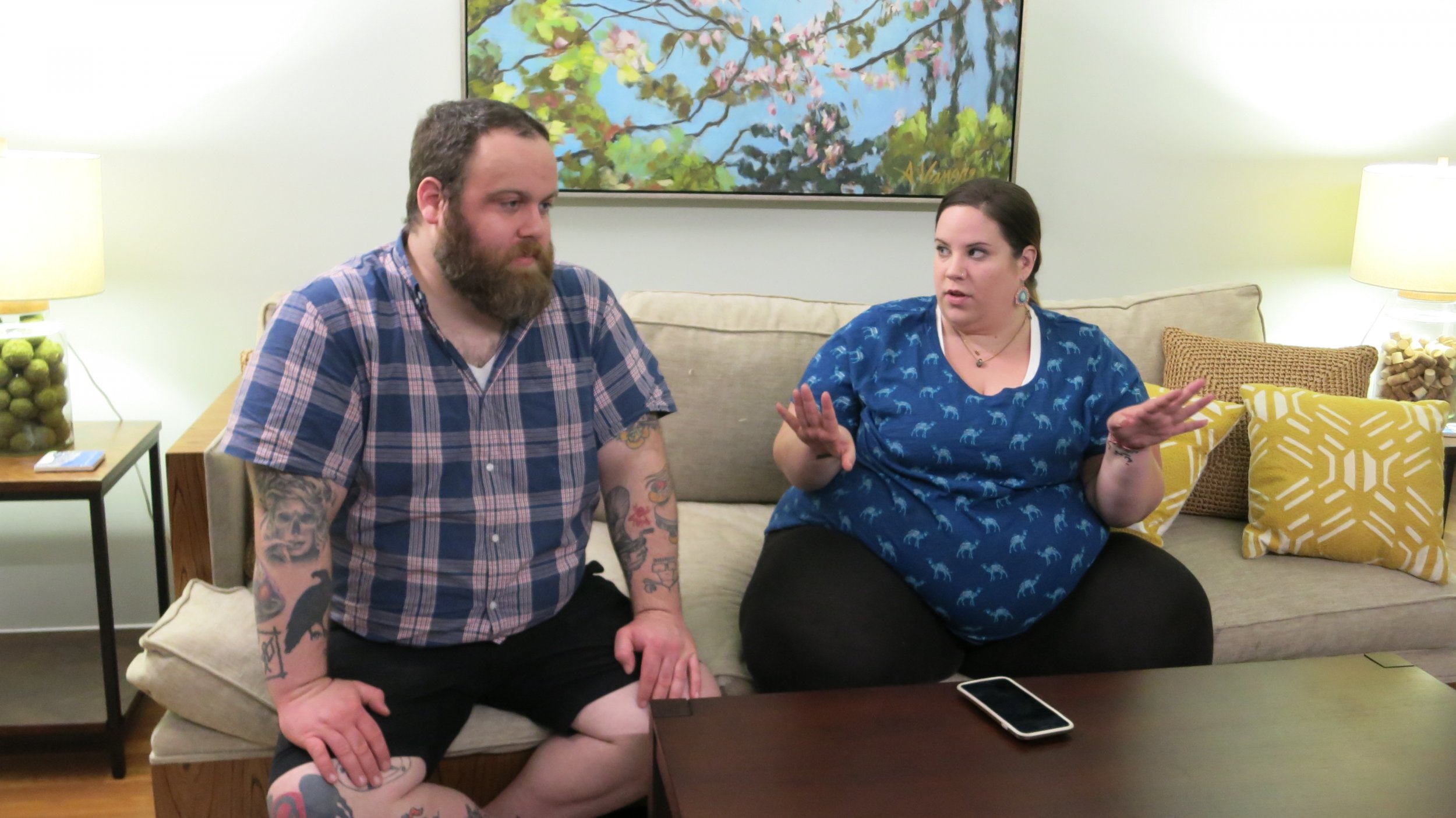 On Tuesday night's episode of My Big Fat Fabulous Life, fans get a peek at what's happening with Whitney Way Thore's roommate, Buddy Bell. Earlier in Season 4, Bell broke up with girlfriend Heather Sykes and didn't say why. Later, after acting strange for months, he went missing.
"There were a lot of things Buddy was doing and saying that were uncharacteristic for months and months," Thore, 33, told Newsweek. "We were searching for a long time to figure it out. There was something really, really wrong with Buddy. And you will see that really quickly... It's something I've never been through and [it was] devastating for a lot of us."
At the time, Thore didn't pick up on the changes happening to her friend, but looking back, it was obvious something was seriously wrong. "Buddy literally turned into a different person. I used to sit around with Heather and be like who is he?" she remembered. "His appearance changed, his personality changed and he became a stranger."
Thore, who lived with Bell since 2015, said one of his changes was documented by TLC cameras when he stormed off the stage at the April 2017 reunion special. Back then, Bell wasn't paying Thore rent and refused to sign a lease. When host Shaun Robinson asked him to explain the current state of his finances, he became irate. "This is fucking ridiculous," he said during the April episode. "Honestly, I'm going to plead the fifth on this. This is obnoxious."
My Big Fat Fabulous Life cameras caught Bell acting out of character again when he responded Thore's painful breakup with ex-boyfriend Avi Lang, who cheated on her with multiple women. Thore watched Bell call her "pathetic" over the split. Bell apologized after watching the episode when it aired in January, even though he didn't remember calling Thore pathetic.
Buddy Bell, né Luby Bell, was arrested nearly four years ago after he allegedly assaulted a police officer at Raleigh's Memorial Auditorium on January 30, 2014, according to the Raleigh Police Department. He was charged with second-degree trespassing, resisting a public officer, public intoxication and disorderly conduct.
Bell was convicted of disorderly conduct, placed on 45-day probation and charged with a $380 fine.
Despite all the drama, Thore confirmed she, Bell, Sykes are on good terms. "We're all still existing in the same sphere," she said. "No one has been ousted" from the friend group.
Bell's whereabouts aside, Tuesday's episode also features Thore's trip to Hawaii. Check out the exclusive clip, courtesy of TLC, above.
My Big Fat Fabulous Life airs on Tuesdays at 8 p.m. on TLC.