'Wheel of Fortune' Contestants Sink During Pedal Boat Puzzle Gone Viral
It has been a rough couple of weeks for both Wheel of Fortune viewers and contestants.
A puzzle on Wednesday evening's syndicated broadcast, in the "What Are You Doing?" category, simultaneously stumped contestants and made several viewers admit to yelling at their TV sets.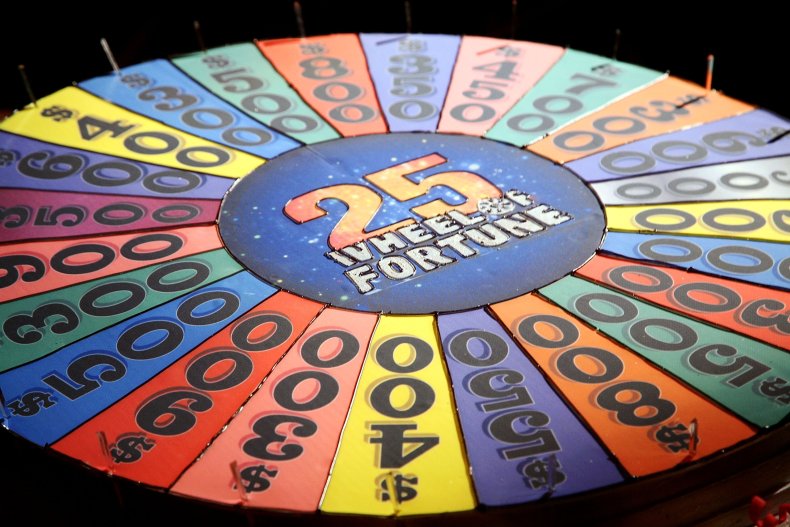 The four-word puzzle was nearly solved, showing "Renting a peda- boat." One contestant attempted to solve the puzzle but instead of pronouncing it correctly, the individual said "Renting a paddle boat."
The next contestant decided to spin the wheel and then selected the letter 'M,' drawing a quick buzzer. The next contestant also spun the wheel, selecting the letter 'W.' That, too, was obviously incorrect.
At one point the course of events drew an audible response of surprise from the audience.
The original contestant who attempted to solve the puzzle got another crack at it, solving it correctly with the right pronunciation.
In the same game, a contestant guessed the word "bellflower" when the correct answer was "wallflower."
"My wife says my cause of death is going to be a stroke watching TV," one Twitter user commented on a video posted of the puzzle that has been viewed over 475,000 times.
The #WheelofFortune hashtag drew quite the array of contestants wondering what was going through the contestants' minds.
"Is the American school system that bad??" one person tweeted. "The hell is a pedam or pedaw boat?"
"I mean I yell at the TV for a reason," another said. "Wow!"
"Currently searching 'Wheel of Fortune tryouts' after watching tonight's episode," one person tweeted. "My husband is the Wheel genius, but even I can beat these recent contestants."
"LMAO I didn't think anything could beat FEATHER IN MY MAP but I think PEDAW BOAT might just do it," one person tweeted, referencing a "Feather In Your Cap" puzzle that went viral a couple of weeks ago for numerous wrong and comical answers.
Online responses to that puzzle even caused show host Pat Sajak to come to the defense of the contestants.
"It always pains me when nice people come on our show to play a game and win some money and maybe fulfill a lifelong dream, and are then subject to online ridicule when they make a mistake or something goes awry," Sajak tweeted March 2, adding "when things go wrong, I feel for them."
Potential Wheel of Fortune contestants are required to fill out basic information and provide photos, along with optional videos of one minute or less that may convince showrunners to select certain individuals.
It hasn't been all doom and gloom on the show this year, however, as in February, the show experienced its first-ever back-to-back $100,000 winners.