Wheel of Fortune host Pat Sajak has started to consider when he will leave the game show, as he approaches a remarkable 40 years at the helm.
Ahead of the show's latest season, which began this month, Sajak and co-host Vanna White signed new contracts that lock them in until 2023-24.
However, the host has admitted that he has started to think about when he might retire.
"We're certainly closer to the end than the beginning," Sajak said in an interview with Entertainment Tonight. "I'd like to leave before people tune in and look at me and say, 'Ooh, what happened to him?'"
"I wouldn't bet on seeing us in, like, 10 years, I would say," Sajak added. He then asked White, who was also present for the ET interview: "Is that fair?"
White, who has been on the show since 1982, responded: "Probably, yes."
Over the decades, the pair have developed the kind of partnership rarely seen in the entertainment world.
"We've been together for 38 years and he's like my brother," White, 64, said of Sajak, 74. "He's funny. I mean, we could finish each other's sentences if we wanted to. We know each other that well."
For now, Sajak and White are gearing up for the Season 2 premiere of Celebrity Wheel of Fortune, which airs on September 26.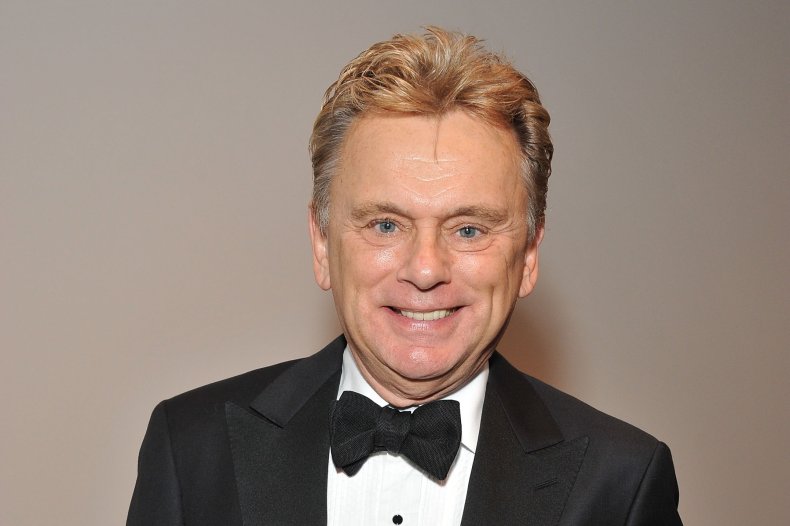 The celebrity guests taking part in the first episode are Jason Alexander, Dancing with the Stars' Cheryl Burke and wrestler Michael "The Miz" Mizanin—but Sajak has an ultimate dream contestant.
"I would pick Meryl Streep. Because I just want to have Meryl Streep standing there and saying, 'Come on, big money!'" the host told Entertainment Tonight. "That's my dream."
Sajak's run on Wheel of Fortune, which began in December 1981, has not been unbroken. Most recently, he took a break in 2019 to undergo surgery for a blocked intestine.
As he recovered, White stepped up to host the game show for three weeks.
Speaking of her efforts, Sajak told Good Morning America: "What a trooper. And I'm not being condescending in any way 'cause it would've been well within her rights to say, 'Wait a minute, this is not what you're paying me for. This is not what I do. And I'd rather not.' But she's a team player. And she was very nervous and not comfortable."
After she took on the hosting role, White admitted to ABC News that the experience "felt weird" without Sajak on the Los Angeles set.
"We've been together 37 years, and it's not the same—we are a team. We're together," she said. "Those three weeks without him were very hard.
"I really missed him. I just can't imagine doing this show without him, you know? And I hope he feels the same with me."