When Could a Potential Second Stimulus Check Reach Americans? Date Depends on When Bill Passes
Treasury Secretary Steven Mnuchin said last month that he could get a second round of stimulus checks out to Americans right away, but Congress needs to pass an economic relief bill before that can happen.
"I can have them out immediately. If I could get that passed tomorrow, I could start printing them the following week," Mnuchin told reporters in early August. At that time, the Senate still had a few days left before beginning its August recess, but the Republican-led Senate and the Democrat-led House did not come to an agreement before leaving Capitol Hill.
After the Labor Day weekend, lawmakers are expected to return to Washington, D.C., to resume negotiations on another coronavirus relief package. It's impossible to predict how quickly the Democrats and Republicans will reach an agreement—House Speaker Nancy Pelosi said the two sides had a price tag difference of nearly $1 trillion between them—but according to Mnuchin, the checks will go out quickly as soon as a bill makes its way through Congress and President Donald Trump signs it into law.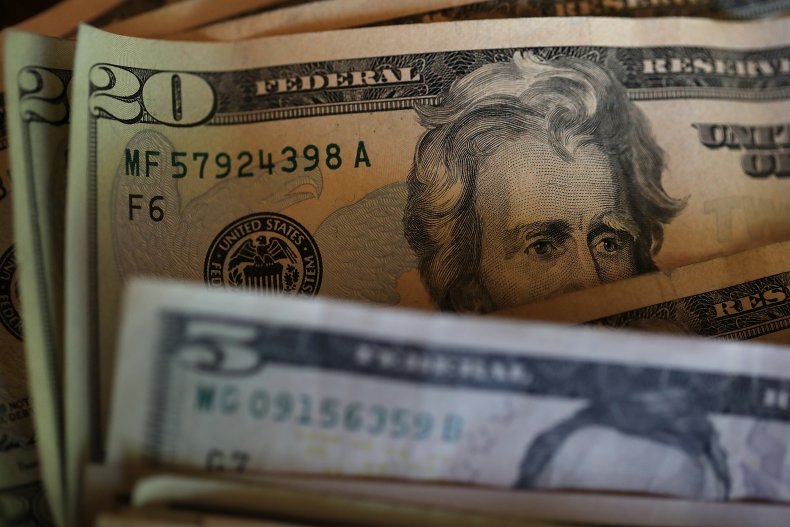 The Internal Revenue Service began sending the first round of payments to American taxpayers about two weeks after Trump signed the Coronavirus Aid, Relief and Economic Security (CARES) Act on March 27. Americans who had bank accounts with direct deposit for receiving tax refunds or Social Security benefits began receiving their payments the week of April 13. The IRS began sending paper checks out to Americans during the first week of May.
If Congress is able to pass a bill soon after returning to the nation's capital and the Treasury Department works as quickly as Mnuchin indicated, it's possible Americans will begin receiving the new stimulus checks by the end of September. But the agreement must happen during the first half of the month in order for the IRS to begin issuing payments before October begins.
"I can get out 50 million payments really quickly—a lot of it into people's direct accounts," Mnuchin said last month.
If an agreement is reached before September ends, Americans with direct deposit will receive their checks the fastest, while those expecting to receive physical checks will likely have to wait until October. Those who received stimulus money earlier this year through prepaid Economic Impact Payment cards—a group that included individuals who did not file taxes for 2018 or 2019 or for whom the IRS did not have bank account information on file—will likely receive their payments last, as this was the final kind of payment the IRS began distributing.
Newsweek reached out to the Treasury Department for comment but did not receive a response in time for publication. The IRS told Newsweek it is unable to comment on pending legislation.