When Do the Tokyo Olympics 2020 Start? History, Events and Start Date
The Tokyo Olympic Games are a year late, but they are finally here. Although spectators will not be allowed in the stands at most events, the TV cameras will be there to film every moment as the nations of the world come together to compete.
The Olympic Games start on Friday, July 23, 2021—exactly one year after they were supposed to begin. As a result—and as seen at the Euro 2020 soccer championship that ended on July 11—the Games are still being described as the Tokyo 2020 Olympics.
When the Games were rescheduled, it was announced that only domestic fans would be allowed to attend, as part of efforts to contain the spread of COVID-19.
However, the organizers changed their plans in July, after the Japanese government declared a COVID-19 state of emergency in Tokyo and the surrounding Kanto region. Now no spectators will be allowed at events taking place in Tokyo, but all events will be televised.
The Games finish on Sunday, August 8.
A Brief History of the Olympic Games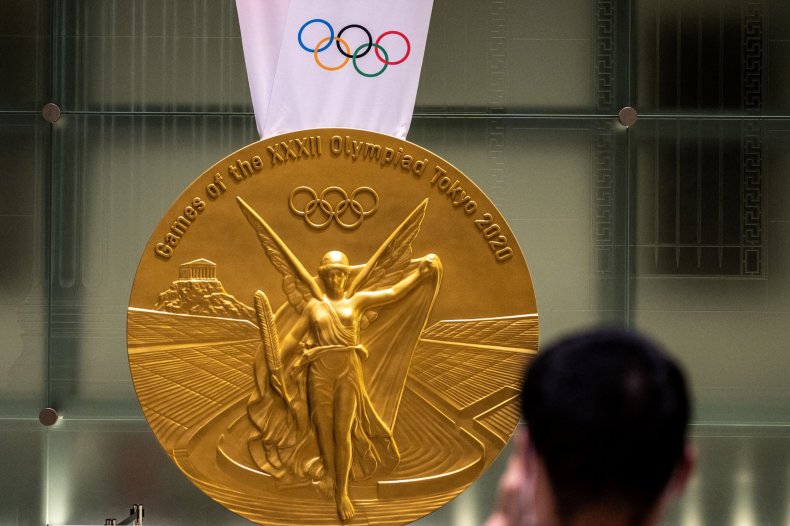 The Olympic Games have their roots in Ancient Greece, with the first races believed to have taken place in Olympia in 776 BC. The Games were dedicated to the god Zeus and took place every four years—a period of time that became known as an Olympiad.
Athletes were only permitted to take part if they were of Greek origin, freeborn and male—until the Roman invasion of 146 BC.
The events in those ancient Games included running—both speed and endurance tests—and various forms of combat such as wrestling, boxing and pankration, an ancient martial art. There was also an ancient pentathlon, which included very different events to those we see in the modern sport.
There were equestrian events, too, such as horse and chariot racing.
The last recorded ancient Games took place in 393 AD, although it is believed by some historians that they continued after this date.
Centuries later, a Frenchman, Baron Pierre de Coubertin, took inspiration from the ancient Games to set up the International Olympic Committee.
The IOC's first modern Olympic Games took place in Athens in 1896. American James Connolly became the first Olympic champion of the modern era with a triple jump win on April 6, 1896.
The 1900 Games in Paris were the first to allow women to compete.
The most decorated Olympian of all time is American swimmer Michael Phelps, with 28 medals. In second place is gymnast Larisa Latynina, who won 18 medals competing for the Soviet Union in the 1950s and 1960s.
Phelps has also won the most gold medals in Olympic history, the most gold medals in one edition of the Games, and the most medals and gold medals in individual events.
Team U.S.A. can also boast the oldest and youngest female gold medalists—63-year-old archer Eliza Pollock, who competed in 1904, and Marjorie Gestring, a 13-year-old diver who won in 1936.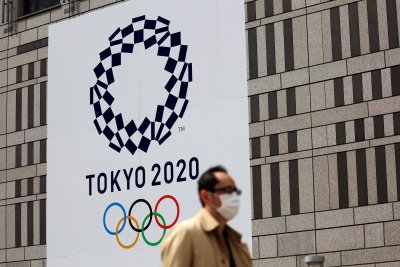 All the Events at the 2020 Olympics
There won't be any chariot racing at the Tokyo Games, but there will be plenty to entertain fans. Here are all the sports represented in the 2020 Olympics:
3x3 basketball
Archery
Artistic gymnastics
Artistic swimming
Athletics
Badminton
Baseball/softball
Basketball
Beach volleyball
BMX freestyle
BMX racing
Boxing
Canoe/kayak flatwater
Canoe/kayak slalom
Diving
Equestrian
Fencing
Football
Golf
Handball
Hockey
Judo
Karate
Marathon swimming
Modern pentathlon
Mountain bike
Rhythmic gymnastics
Road cycling
Rowing
Rugby
Sailing
Shooting
Skateboarding
Sport climbing
Surfing
Swimming
Table tennis
Taekwondo
Tennis
Track cycling
Trampoline
Triathlon
Volleyball
Water polo
Weightlifting
Wrestling
The five new sports for the 2020 Games are surfing, skateboarding, karate, baseball/softball and sport climbing.
Within climbing, there will be three disciplines: speed climbing, bouldering and lead climbing. Surfing will include only one style, where surfers are judged and compete in a heat system.
Skateboarding will have two events: park and street, and skaters will also be scored by judges. Karate will include kata, which is form, and kumite, which is sparring.