When Is the Next Total Solar Eclipse Visible in the U.S.?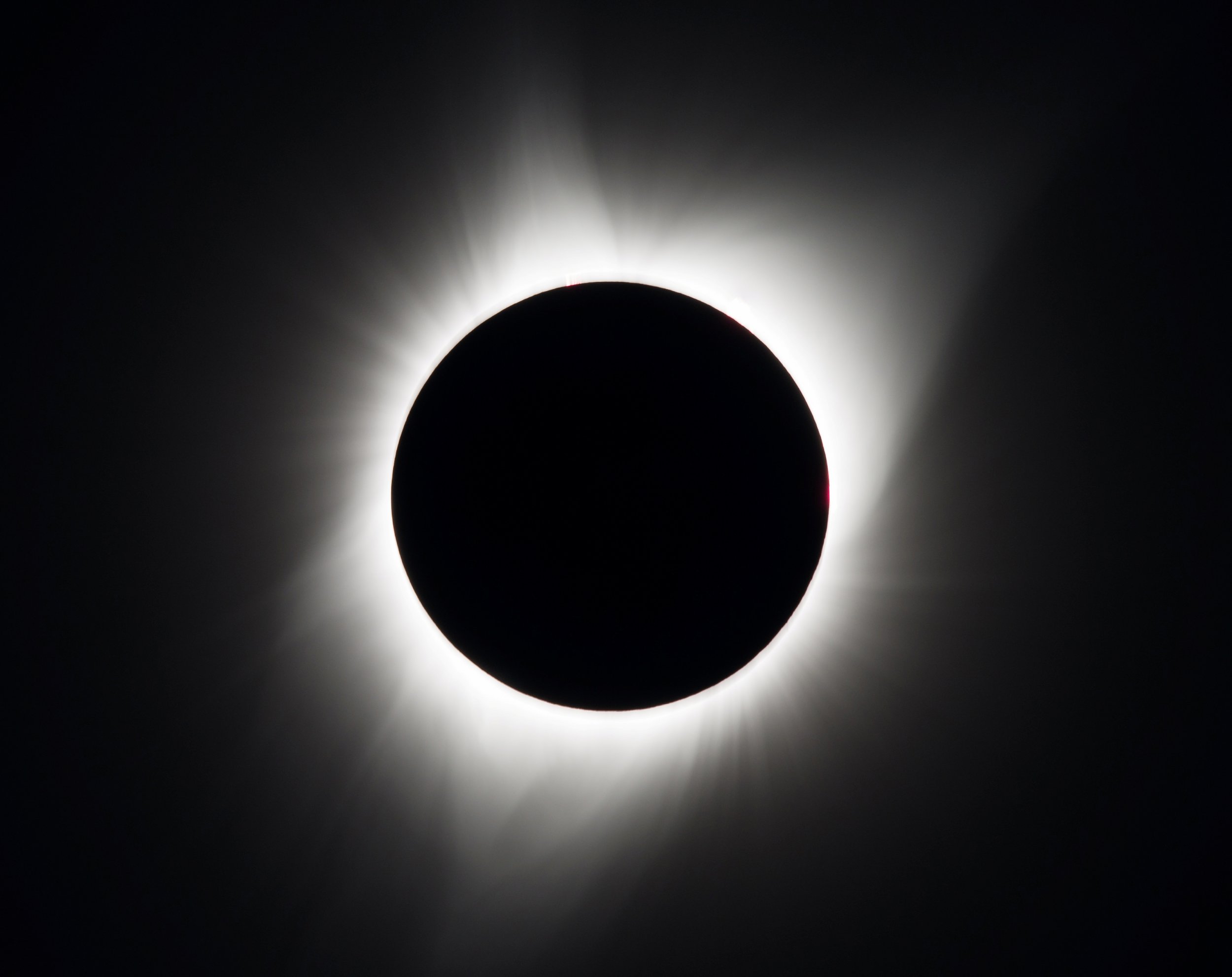 If you're one of the unlucky people who missed Monday's total solar eclipse, never fear: There will be another chance to get a glimpse of one in seven years.
Speaking of luck, some locations that enjoyed prime spots in the path of total visibility for Monday's eclipse will be in the middle of the action the next time around.
The next total solar eclipse that will be visible in the continental U.S. will take place on April 8, 2024, with the path of the shadow making its way up from Mexico, through Texas and ultimately up to New York and into Canada.
TimeAndDate.com reported that U.S. cities included in the path of total visibility in 2024 will include Austin, Texas; Little Rock, Arkansas; Cleveland; and Buffalo, New York. Meanwhile, a great deal of North America will be within range of at least a partial solar eclipse.
Some lucky areas that were in the path of the total eclipse will be so again in 2024, including Carbondale, Illinois; Cape Girardeau, Missouri; and Paducah, Kentucky, AccuWeather reported.
However, those who can't wait another seven years to see an eclipse can travel farther afield to spot the astrological event. Another total solar eclipse will occur in South America in less than two years, on June 2, 2019. The path of total visibility will pass through Chile and Argentina, with Buenos Aires among the cities where people will be able to see the moon blocking out the sun.
On December 14, 2020, the path of a total eclipse will once again pass through Chile, while two other total eclipses, on December 4, 2021, and April 20, 2023, will be visible from Antarctica and Indonesia, respectively.