When is Prince Harry, Oprah Winfrey's Mental Health Show and How to Watch?
Prince Harry and Oprah Winfrey will be back on screen together talking mental health next week—for the first time since the bombshell tell-all in which Meghan Markle said she was suicidal.
The Duke of Sussex has previously revealed he had therapy to help him process the trauma from his mother's death, and was also by his wife's side as she struggled with the pressure of the media spotlight.
Meghan told Oprah in March how she "didn't want to be alive anymore" amid negative press coverage following claims she made Kate Middleton cry at a bridesmaid's dress fitting.
Harry and Oprah have their own project about mental health which has been in the pipeline for years and is titled: "The Me You Can't See."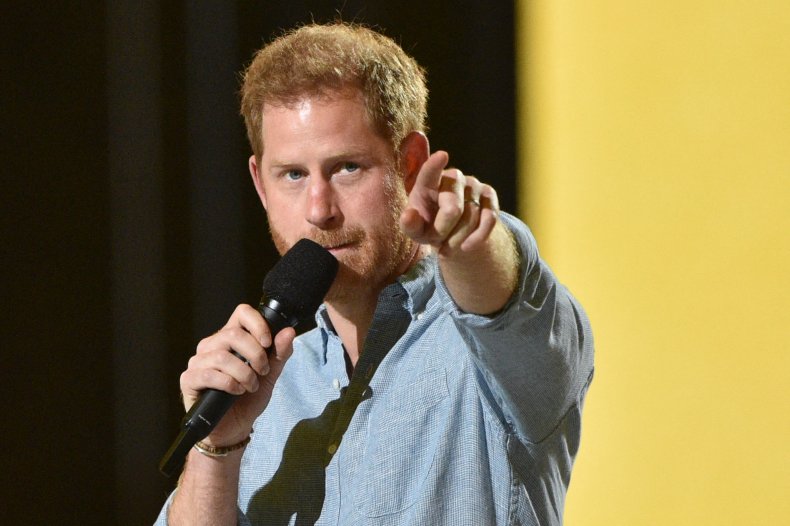 It drops next week on the Apple TV app or through tv.apple.com. Subscriptions are $4.99 per month with a seven-day free trial.
The docuseries is available from May 21, with big name guests including Lady Gaga, Glenn Close and San Antonio Spurs basketball player DeMar DeRozan.
Langston Galloway, of the Phoenix Suns, Zak Williams, Olympic boxer Virginia "Ginny" Fuchs, and celebrity chef Rashad Armstead will also appear.
In publicity material, Prince Harry said: "We are born into different lives, brought up in different environments, and as a result are exposed to different experiences.
"But our shared experience is that we are all human.
"The majority of us carry some form of unresolved trauma, loss, or grief, which feels—and is—very personal.
"Yet the last year has shown us that we are all in this together, and my hope is that this series will show there is power in vulnerability, connection in empathy, and strength in honesty."
Oprah said: "Now more than ever, there is an immediate need to replace the shame surrounding mental health with wisdom, compassion and honesty.
"Our series aims to spark that global conversation."
Meghan told Oprah: "I was really ashamed to say it at the time, and ashamed to have to admit it, to Harry especially, because I know how much loss he suffered.
"But I knew that if I didn't say it that I would do it, and I just didn't...I just didn't want to be alive anymore.
"And that was a very clear and real and frightening constant thought."
In 2017, Prince Harry said that in the years after Princess Diana's death he came "very close to a complete breakdown on numerous occasions."
He told the Daily Telegraph's Bryony Gordon: "My way of dealing with it was sticking my head in the sand, refusing to ever think about my mum, because why would that help?
"It's only going to make you sad, it's not going to bring her back. So from an emotional side, I was like 'right, don't ever let your emotions be part of anything'.
"So I was a typical 20-, 25-, 28-year-old running around going 'life is great', or 'life is fine' and that was exactly it.
"And then [I] started to have a few conversations and actually all of a sudden, all of this grief that I have never processed started to come to the forefront and I was like, there is actually a lot of stuff here that I need to deal with."